Issue # 16 | Spring 2015 | Commoning as Differentiated Publicness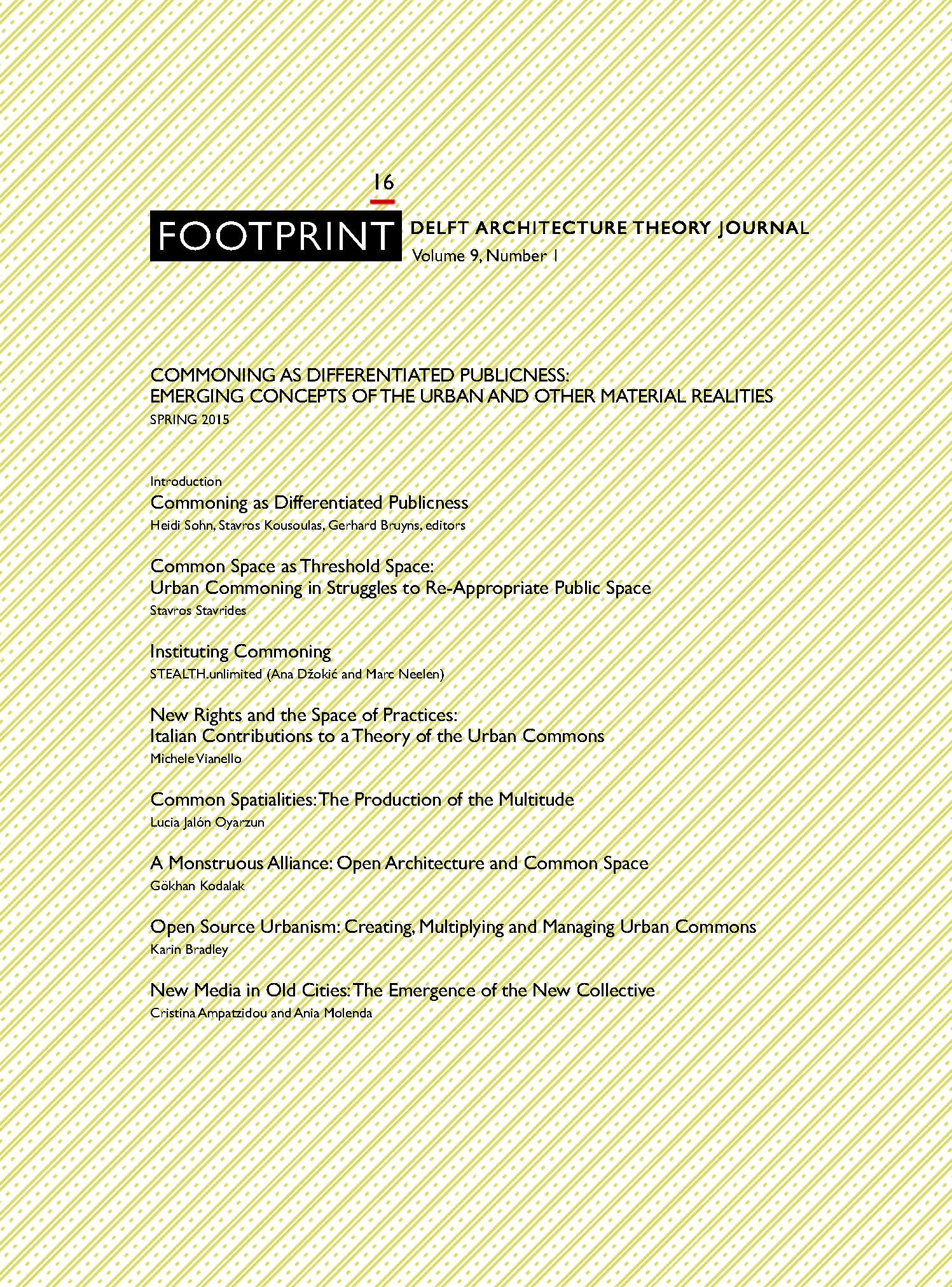 Contemporary commoning practices are emerging from the failure of a vast array of neoliberal systems and models. Arguably, these practices hold the potential to actualise an in-between niche, which the public and private domains alike have been unable to encompass and express. As such, they invite us to rethink the meaning of the public/private dichotomy. Commoning practices simultaneously respond and give rise to differentiated social and materials forms and relationships, which result in a variety of geopolitical ecologies and new understandings of citizenry.
Issue 16 of Footprint offers an array of diverse insights into contemporary commoning practices. Emanating from different angles of enquiry and theoretical perspectives the articles included here investigate the question of the commons through the re-conceptualisation of different subjectivities. New understandings of the empowering potentials and latent agency of self-organised urban movements, i.e., are approached by means of in-depth analysis and critical assessment. The spectrum of possibilities opened by differentiated political practices and strategies unveil renewed types of legitimacy. Furthermore, critical evaluations of spatial initiatives display emerging socio-spatial bodies, thus questioning the role of autonomy across a spectrum of scales and thresholds of negotiation. Ultimately, the analysis of and speculation on the mechanisms of contemporary commoning re-configure urban reality through the realisation of new materialities.
Issue's editors: Heidi Sohn, Stavros Kousoulas, Gerhard Bruyns
Full Issue