Common Spatialities: The Production of the Multitude
Abstract
The Gezi Park barricades in Istanbul, the OWS occupation of Zucotti Park in New York City, the tents of the Indignados movement in Spain, the London Blackberry riots and the seizure of Tahrir Square in Cairo to demand the overthrow of a dictator. As new forms of social coexistence and relationships are being configured, and new spaces for encounter and conflict are produced, architecture feels that essential questions regarding its activity are being addressed in each and every one of these situations. And yet we seem unable to relate to them and grasp their significance as we repeatedly turn to old metaphors and tools. If modern architecture pursues the modern liberal state techniques of management and administration of life, then recent forms of political action, which claim a new relation to the sensible, demand – and might help develop – a new understanding of architecture. We are moving from technical and disciplinary knowledge towards a critical practice that integrates with the action of the multitude. Starting from a definition of commons as the production of the multitude, we seek not only to understand the spatial dimension of this production, but also to acknowledge space as common.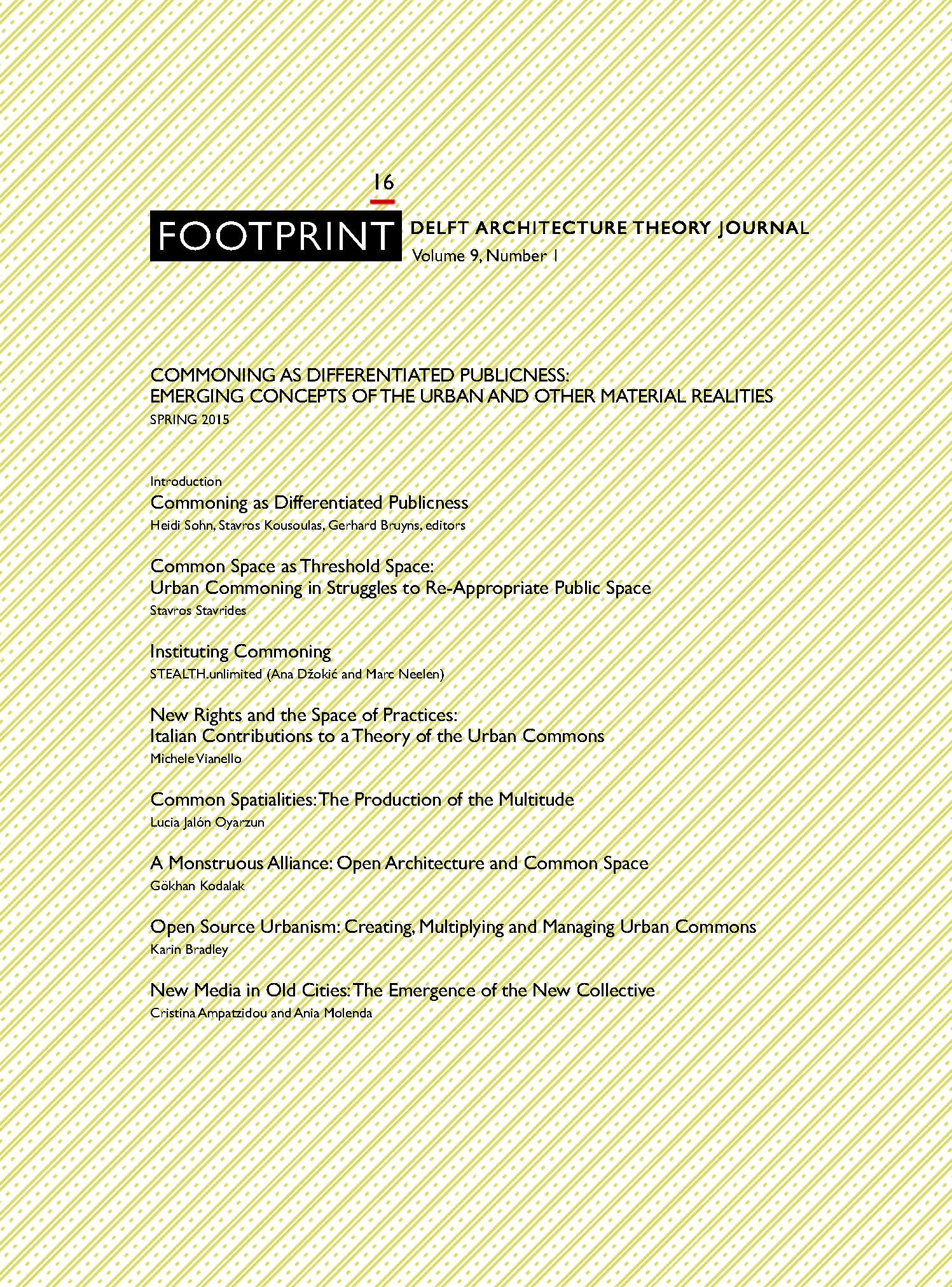 Downloads
License
Authors retain copyright and grant the journal right of first publication with the work simultaneously licensed under a Creative Commons Attribution License that allows others to share the work with an acknowledgement of the work's authorship and initial publication in this journal.
Authors are able to enter into separate, additional contractual arrangements for the non-exclusive distribution of the journal's published version of the work (e.g., post it to an institutional repository or publish it in a book), with an acknowledgement of its initial publication in this journal.