New Media in Old Cities: The Emergence of the New Collective
Abstract
This paper takes a look at the relationship between informational space and territory. It questions the common dichotomy that positions virtual space in opposition to physical space. It focuses on the different roles modern urban actors play in defining a new understanding of space as an inseparable composition of both the virtual and the physical realm. On the individual level, it looks at the emergence of a new type of citizen whose ludic attitude dynamically adapts the course of his responses to the virtual, real-time inputs that influence his presence in the physical environment. On the collective level, it analyses unintended, swarm-like synchronisations, and the role new media play in redefining the urban commons.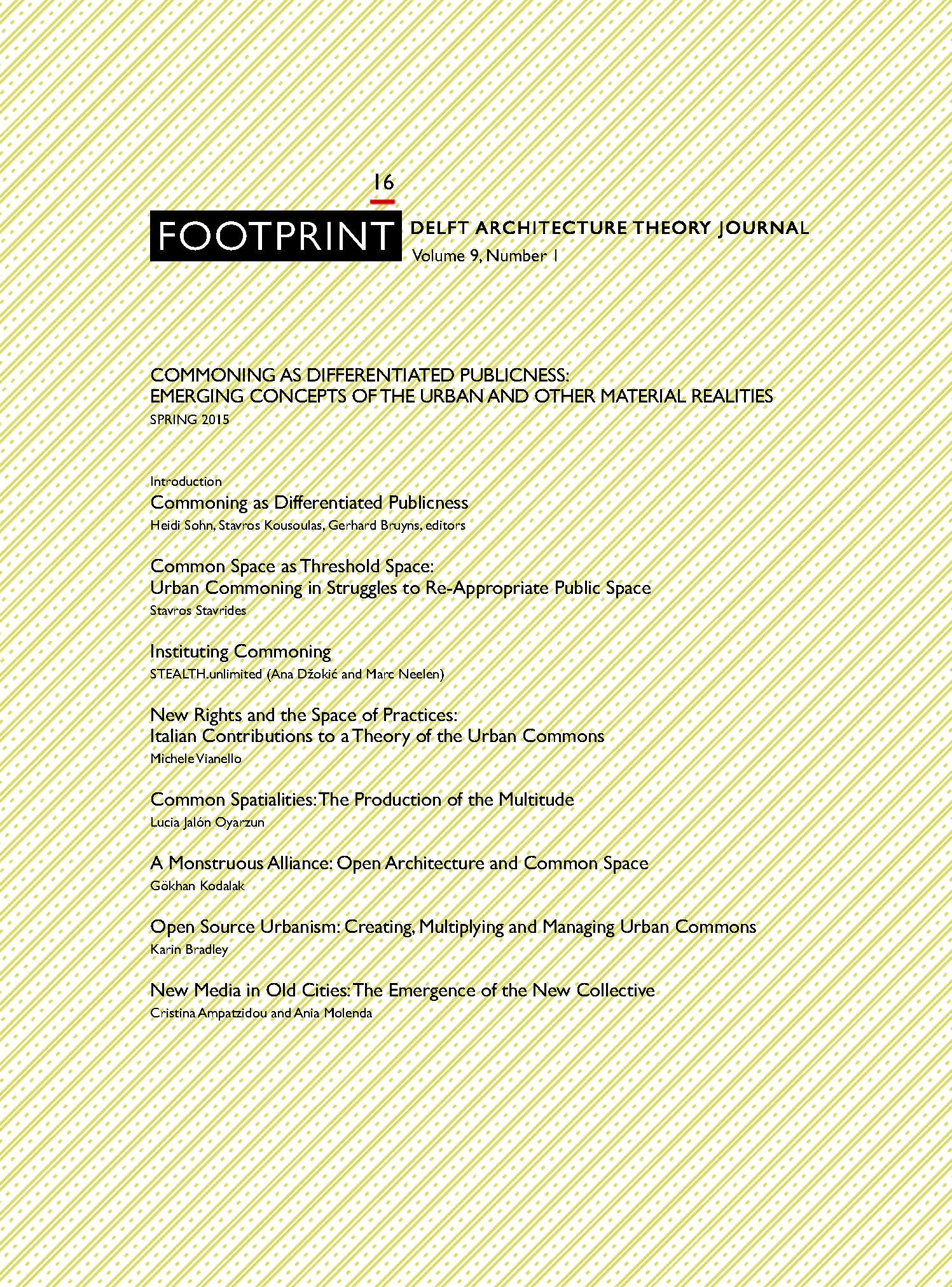 Downloads
License
Authors retain copyright and grant the journal right of first publication with the work simultaneously licensed under a Creative Commons Attribution License that allows others to share the work with an acknowledgement of the work's authorship and initial publication in this journal.
Authors are able to enter into separate, additional contractual arrangements for the non-exclusive distribution of the journal's published version of the work (e.g., post it to an institutional repository or publish it in a book), with an acknowledgement of its initial publication in this journal.