A toolkit for developing projectspecific value capture strategies
Marina Bos -de Vos

TU Delft, Architecture and the Built Environment
Abstract
This chapter presents the design-oriented part of my research, introducing a toolkit that can be used for the capture of value in projects. Although the toolkit was specifically designed for architectural firms involved in construction projects, it can also be used by other organizations and in other project contexts.
The chapter is organized into four main sections. It begins by briefly setting out the relevance of the toolkit, with insights from the literature and the previous empirical chapters used to provide a background to explain why architectural firms may benefit from a value capture toolkit. It then presents the development process, describing the methodology used, the steps that were followed to arrive at the final design of the toolkit and the key resources that served as input. Following this, the different components of the toolkit are presented. These include four generic professional role identities taken on by architectural firms, a board game with cards for value capture, an overview of specific value capture challenges and recommendations in relation to each of the four role identities, as well as nine example projects. The chapter concludes with some notes on the toolkit's usage, including the proposed settings in which it may be useful and suggestions for successful application.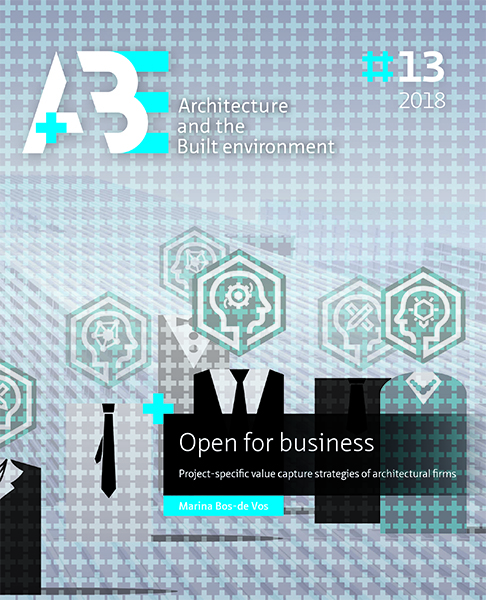 Copyright Notice
This work is licensed under a Creative Commons Attribution 4.0 International License.