Whatever Happened to Projective Architecture? Rethinking the Expertise of the Architect
Abstract
This review article takes the discussion of 'projective' architecture as its starting point, and proposes that this recent debate may still be worthwhile to rethink the relationship between practice and theory in architecture. The spirit of 'projective' architecture suggests that we rethink how architecture 'works'. This would entail understanding the reconfigured relation between political/societal and aesthetic/cultural engagement. Drawing from the ideas in the American debate on the 'projective' and the recent work of Richard Sennett on 'craft', this article puts forward the position that the notion of the 'projective' can extend the insights of critical theory towards a more fruitful dialogue with the everyday practice of architecture.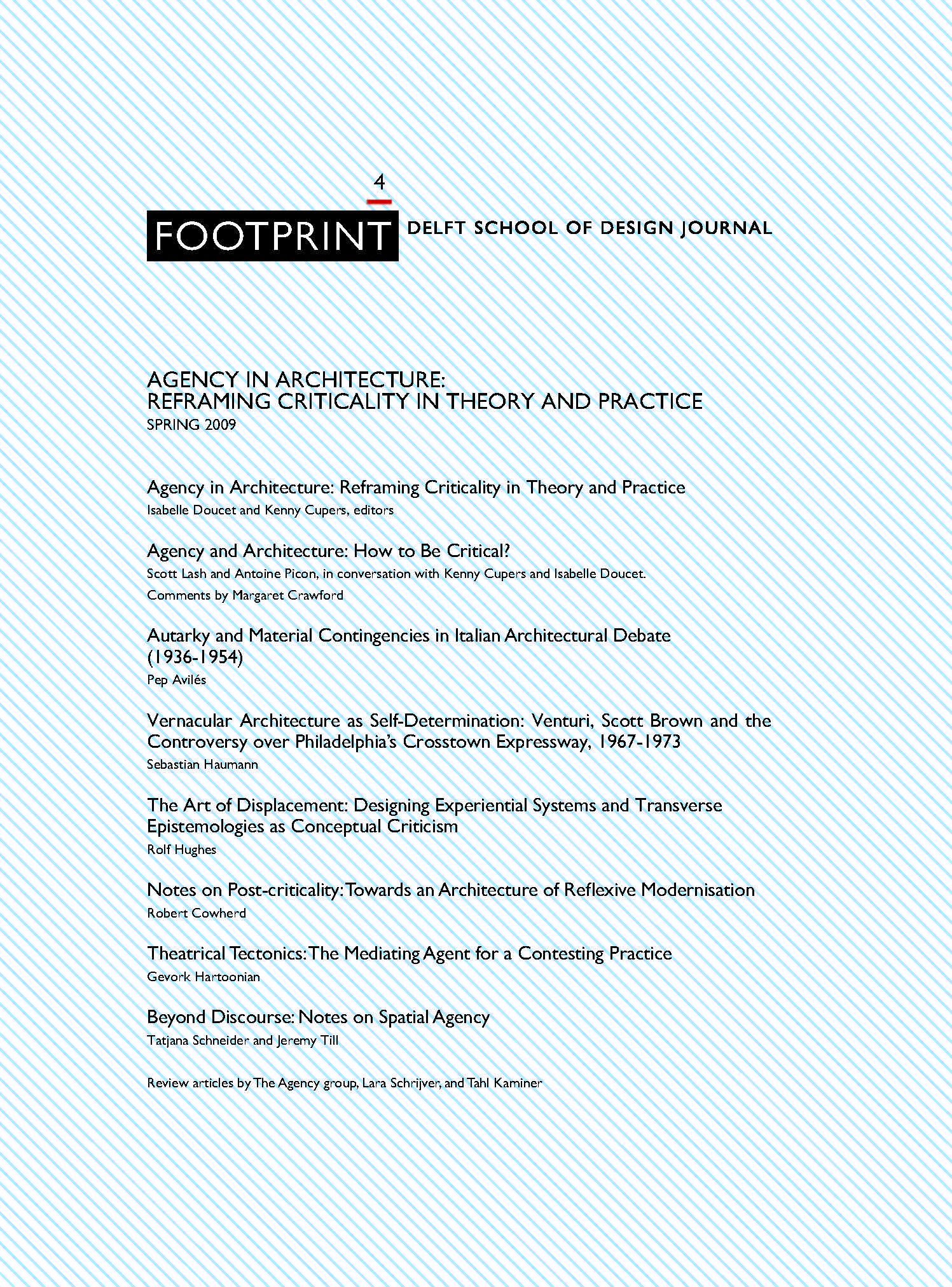 Downloads
License
Authors retain copyright and grant the journal right of first publication with the work simultaneously licensed under a Creative Commons Attribution License that allows others to share the work with an acknowledgement of the work's authorship and initial publication in this journal.
Authors are able to enter into separate, additional contractual arrangements for the non-exclusive distribution of the journal's published version of the work (e.g., post it to an institutional repository or publish it in a book), with an acknowledgement of its initial publication in this journal.