Before and After AGENCY
Abstract
This article offers a critical review of the conference AGENCY (November 2008), written by 'The Agency', a research group based in the School of Architecture at the University of Sheffield, where the conference was held. It was hoped that the submissions to the conference would energise the relationships between the humanities, the architectural profession, and society.
The article sets out some of the questions that were explicitly posed, or that were implicit within, or anticipated in response to these relationships. The broad themes of discourse regarding agency from the conference are summarised in the context both of these questions, and of other themes that emerged from the papers presented: urban agencies, pedagogical agencies, social and technological agencies, sustainability, ecology, ethical, and aesthetic agencies.
Alongside this strand of academic presentation and reflection, the article also discusses the conference itself as an event through and within which agency was encouraged. It raises the profile of numerous 'fringe events', including seminars and workshops, exhibitions, book launches and social gatherings, that were explicitly organised to extend the potential involvement of other audiences, and the dynamics of other discourses. The differences between this approach and conventional academic conferences are considered, particularly the extent to which each can involve and inform practice in the studio, and the benefits and drawbacks reflected upon. All of these influence the potential agency of architecture practitioners, educators and researchers, and will inform the future activities of 'The Agency' group.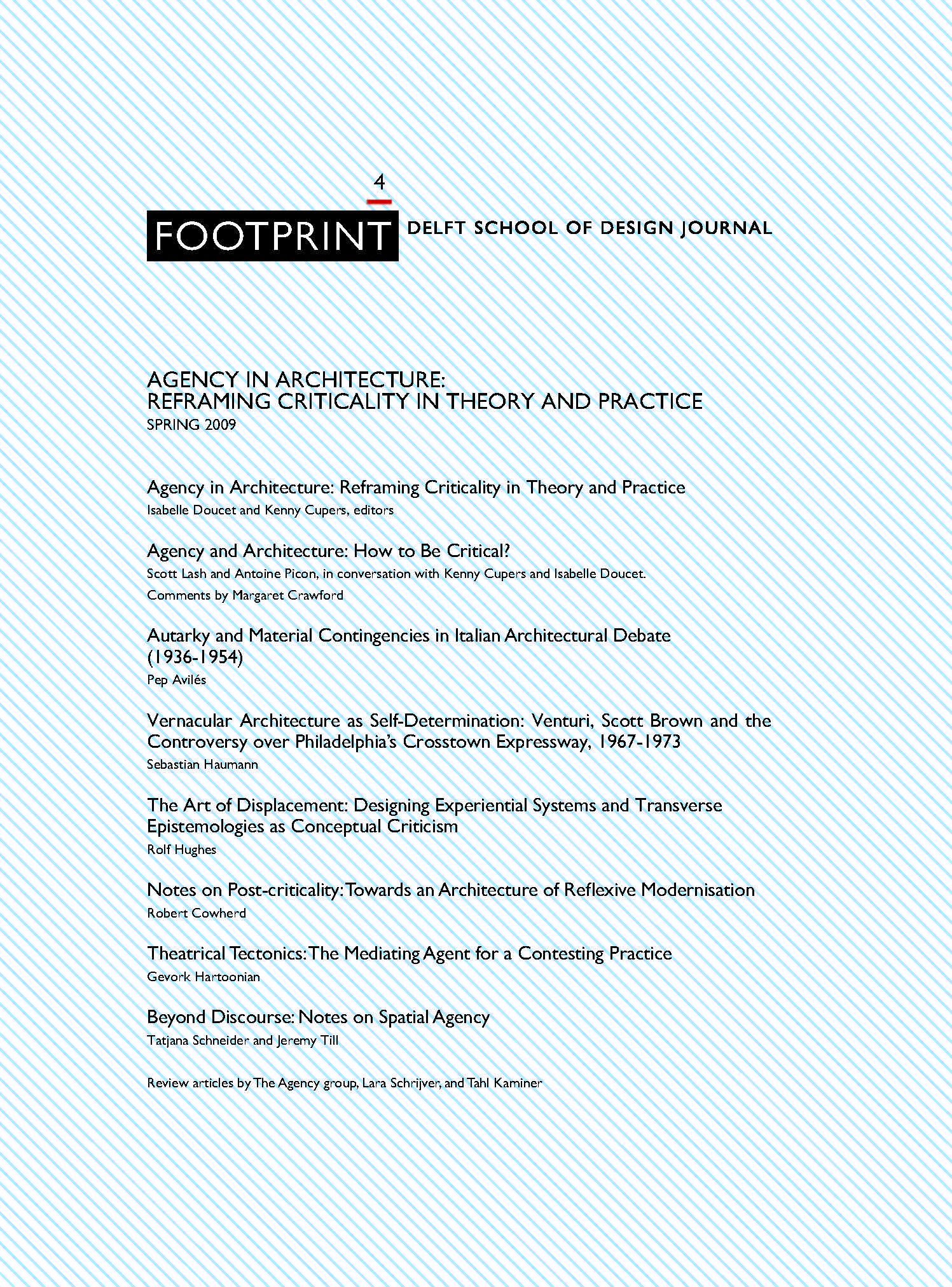 Downloads
License
Authors retain copyright and grant the journal right of first publication with the work simultaneously licensed under a Creative Commons Attribution License that allows others to share the work with an acknowledgement of the work's authorship and initial publication in this journal.
Authors are able to enter into separate, additional contractual arrangements for the non-exclusive distribution of the journal's published version of the work (e.g., post it to an institutional repository or publish it in a book), with an acknowledgement of its initial publication in this journal.