In Praise of Cybernetics
Office Landscaping and the (Self-)Conditioning of Workers
Abstract
In the late 1950s the Quickborner Team developed a cybernetics-inspired design methodology for organisations, focusing on information flow, with the aim to fully automate administrative labour and to make the organisation constantly adaptable to unpredictable future challenges. Participant analysis allowed them to quantify communication in an organisation and with that envision a new kind of office space. The so-called Bürolandschaft (office landscape), seemingly-endless, chaotic looking interiors, would allow for efficient information flow. One significant aspect of Bürolandschaft design is the non-hierarchic organisation of workers in teams that were bound to quantified decision-making processes, yet addressed as experts, scientists and creatives, ultimately conditioning them to participate voluntarily in reaching the organisation's goal without questioning 
References
Alsleben, Kurd. 'Bürolandschaft und ihre subjektiven Räume' in: Kommunikation 11 (1965): 77.
'Beschreibung der Bürolandschaft des Hauses Bertelsmann in der Firma Kommissionshaus Buch und Ton', no further information available in the Quickborner Team archives.
Fezer, Jesko. 'Politik-Kybernetik, Arch+, die Studenten und die IG Bau Steine Erden zwischen 1967 und 1977', ARCH+ 186/187 (2008): 95–105.
Nieuwenhuys, Constant. 'The City of the Future: Betty van Garrel and Rem Koolhaas Talk with Constant about New Babylon', in Exit Utopia: Architectural Provocations 1956–76, ed. Martin van Schaik, Otakar Mácel. Munich, Berlin, London, New York: Prestel, 2005, 10–12.
Schnelle, Eberhard. 'Organisationskybernetik', in Kommunikation 1 (September 1965): 19. Verlag Schnelle, Quickborn, pp. 1–26.
Tügel, Peter W. 'Portrait 3: Quickborner Team, Gesellschaft für Planung und Organisation mbH', in Arch+ 2 (April 1968): pp. 9–13.
Ziegler, Merle. Kybernetisch regieren. Architektur des Bonner Bundeskanzleramtes 1969–1976. Droste Verlag: Düsseldorf, 2016, 51–56.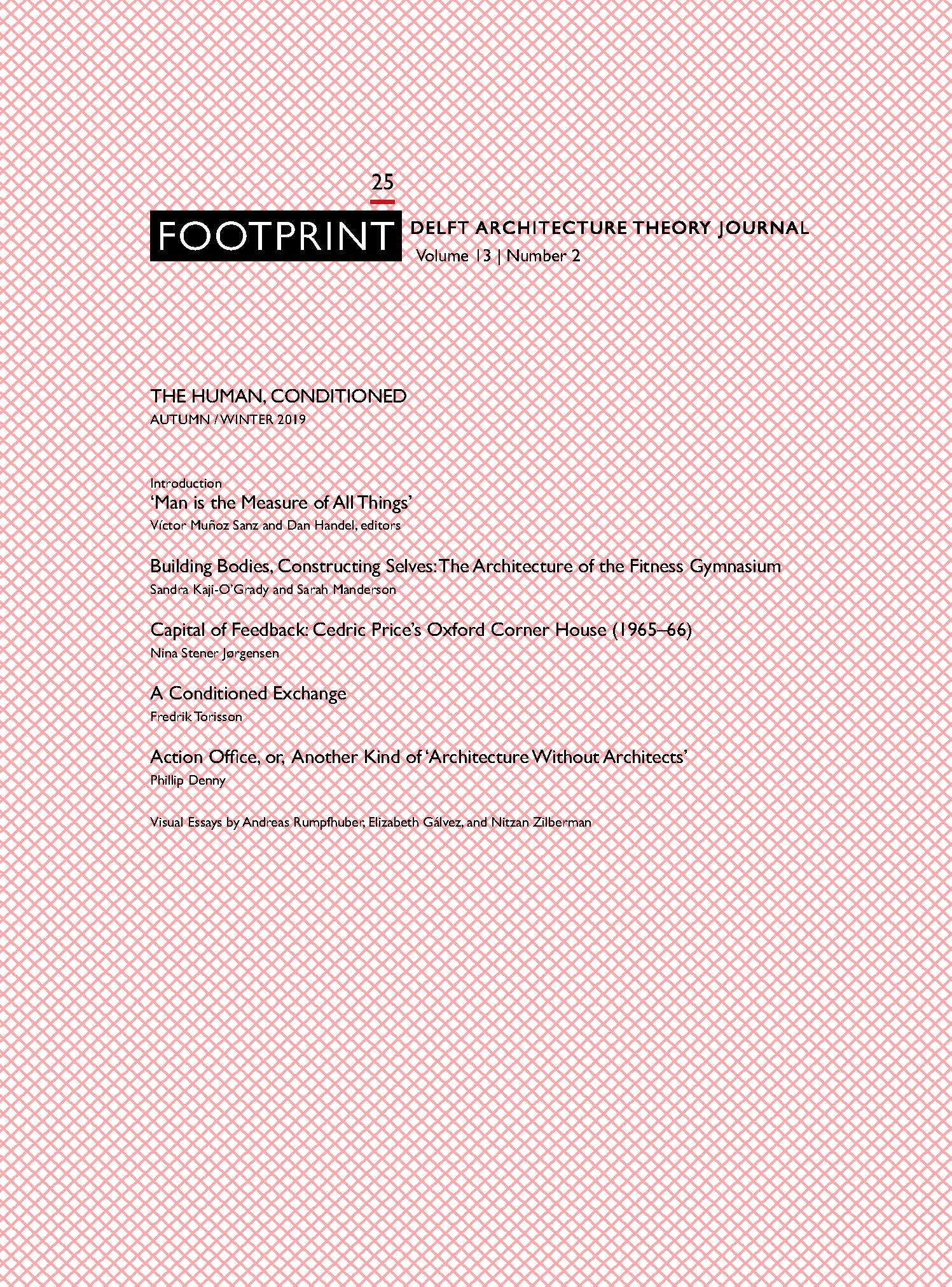 Additional Files
License
Authors retain copyright and grant the journal right of first publication with the work simultaneously licensed under a Creative Commons Attribution License that allows others to share the work with an acknowledgement of the work's authorship and initial publication in this journal.
Authors are able to enter into separate, additional contractual arrangements for the non-exclusive distribution of the journal's published version of the work (e.g., post it to an institutional repository or publish it in a book), with an acknowledgement of its initial publication in this journal.