Citizens as Knowledge Producers in Urban Change: Can Participation Change Procedures and Systems
Abstract
The aim of the article is to understand more about the potentials of citizen participation in planning. The research project in focus was conducted in a stigmatised Swedish context and was participatory in approach, including local interaction activities, case-based participant observation and key informant interviews. The project aim was to develop knowledge about the interplay between top-down invitations for dialogue and bottom-up citizen initiatives.
Two cases are discussed in relation to previous research on participation. The participatory process was shown to influence how 'socially responsible public procurement' of a construction project was carried out, and hence the article concludes that citizen participation in design can influence systems and procedures. The question of how such knowledge and awareness can develop the planning profession ends the article.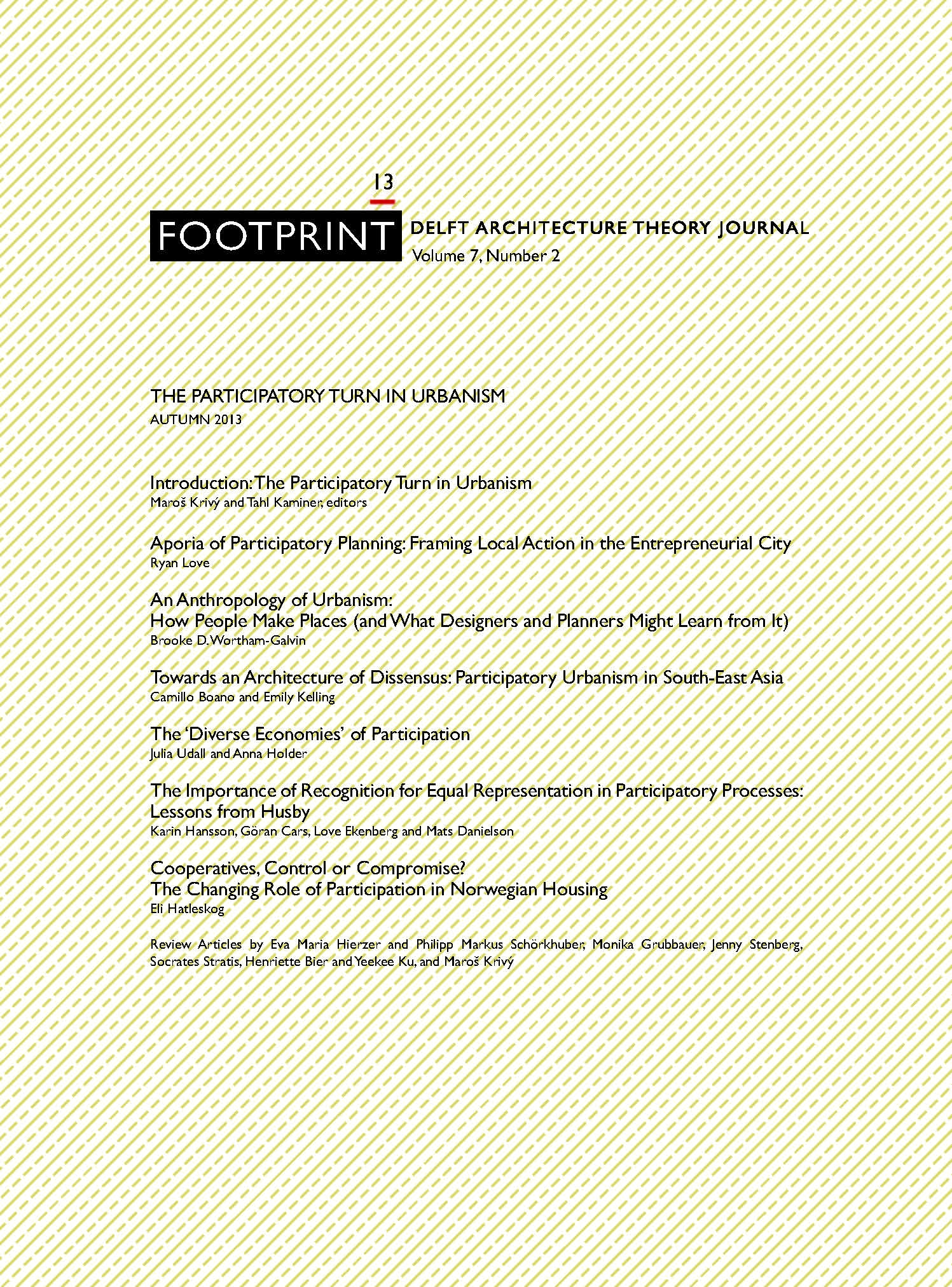 Downloads
License
Authors retain copyright and grant the journal right of first publication with the work simultaneously licensed under a Creative Commons Attribution License that allows others to share the work with an acknowledgement of the work's authorship and initial publication in this journal.
Authors are able to enter into separate, additional contractual arrangements for the non-exclusive distribution of the journal's published version of the work (e.g., post it to an institutional repository or publish it in a book), with an acknowledgement of its initial publication in this journal.