Aporia of Participatory Planning: Framing Local Action in the Entrepreneurial City
Abstract
This essay examines the hegemonic-discursive barriers facing local action in cities today, first, by revisiting the New Left/Frankfurt School critique of modern institutions, which not incidentally proved a key inspirational source for the original grassroots movements of the 1960s and 1970s.
In this first section of the essay, Adorno's analysis of the Culture Industry is reconsidered alongside Berger's and Bourdieu's critical sociology. Second, it is argued that the institutional recuperation of localism since the 1970s has resulted in a paradoxical abandoning or overturning of its earlier revolutionary-utopian motives, which has subsequently sowed the seeds for a new counterrevolutionary trend in local politics (so-called NIMBYism). This trend is seen as attendant to still larger city-transformative processes of gentrification and neoliberalisation, or 'urban entrepreneurialism.'
The essay concludes, finally, with an exposition of the central challenges at hand, and presents an alternative envisioning of participation as a mode of nonintegrative or counterhegemonic praxis.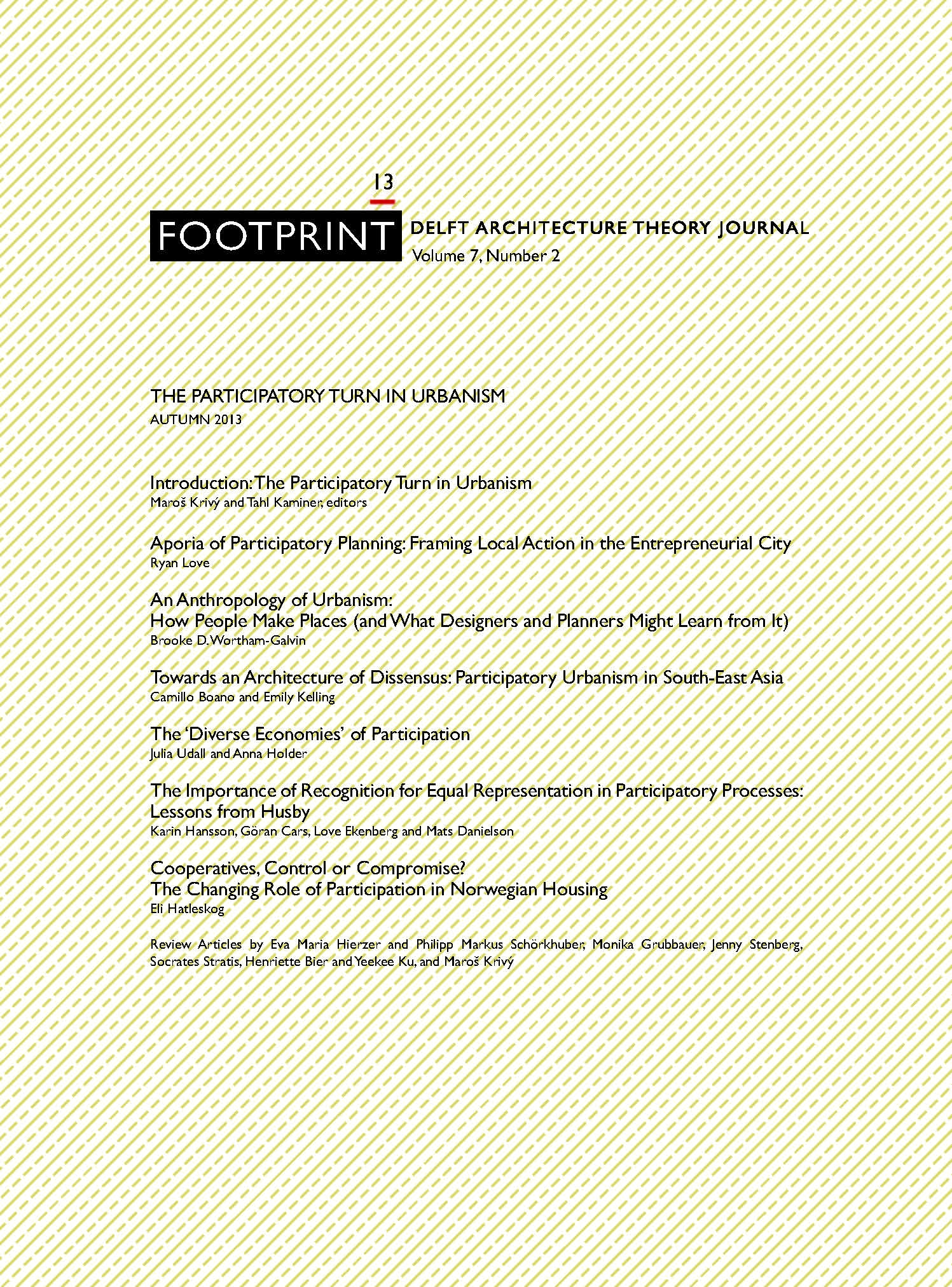 Downloads
License
Authors retain copyright and grant the journal right of first publication with the work simultaneously licensed under a Creative Commons Attribution License that allows others to share the work with an acknowledgement of the work's authorship and initial publication in this journal.
Authors are able to enter into separate, additional contractual arrangements for the non-exclusive distribution of the journal's published version of the work (e.g., post it to an institutional repository or publish it in a book), with an acknowledgement of its initial publication in this journal.