Introduction: The Participatory Turn in Urbanism
Abstract
This issue of Footprint examines the recent participatory turn in urban planning and urban design. It discusses the co-opting of participatory processes by planning departments, the systematic disregard of inequalities, and the empowering of the market resulting from the 'anti-statism' present in many participatory schemes.
What is the relationship between the institutionalisation of participation and the practices of autonomy, self-organisation, and inclusion? When and how does genuine empowerment of collectives take place? Does the demand for the empowerment of local organisations and communities strengthen the market forces at the expense of central government?
This issue attempts to problematise 'participation', to call attentions to some of its shortcomings, deficits, and limitations, not in order to necessarily bypass the demand for the democratisation of the urban, but in order to rectify and strengthen it.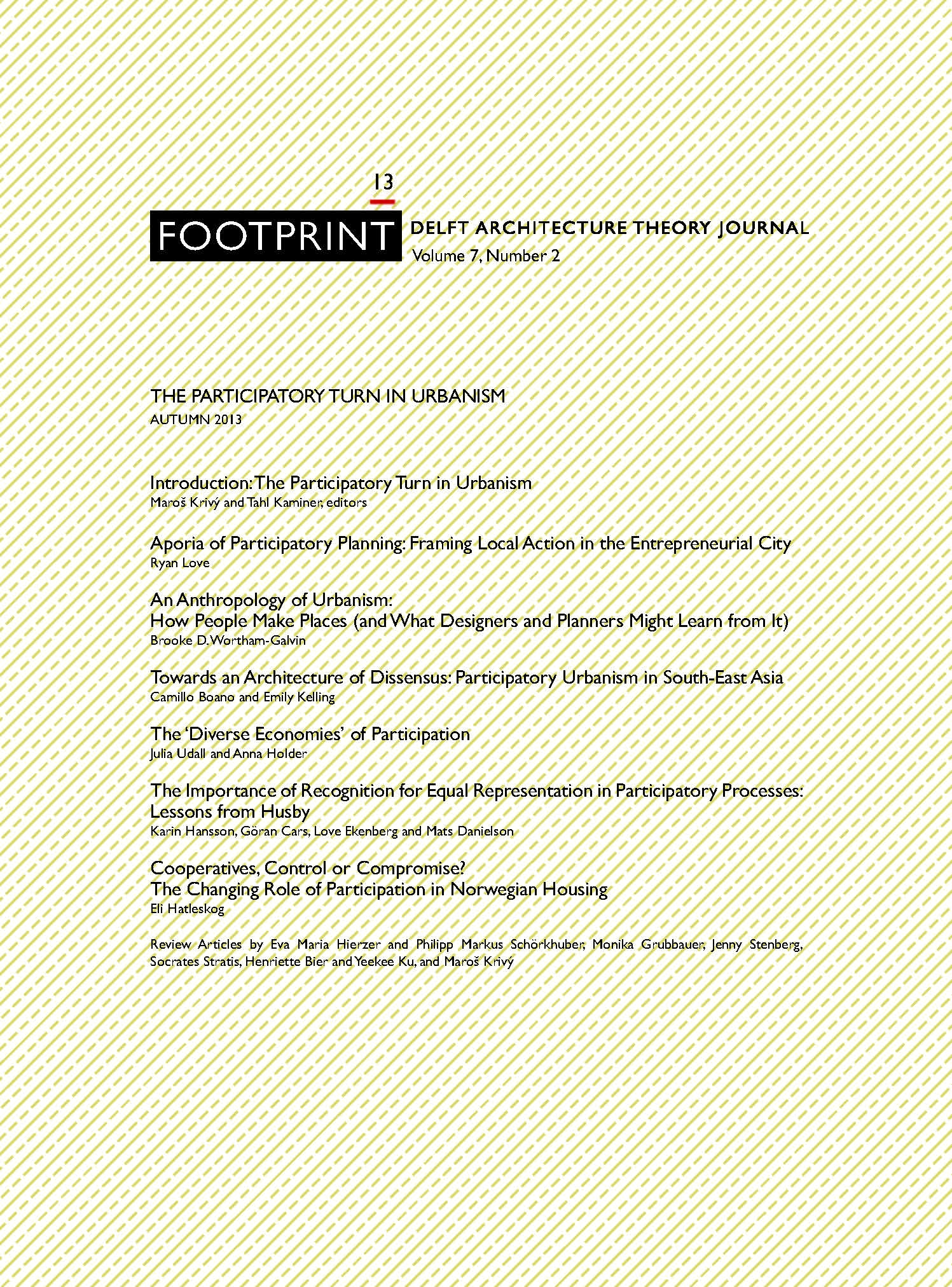 Downloads
License
Authors retain copyright and grant the journal right of first publication with the work simultaneously licensed under a Creative Commons Attribution License that allows others to share the work with an acknowledgement of the work's authorship and initial publication in this journal.
Authors are able to enter into separate, additional contractual arrangements for the non-exclusive distribution of the journal's published version of the work (e.g., post it to an institutional repository or publish it in a book), with an acknowledgement of its initial publication in this journal.