Participation, Housing, and the Question of 'Good Architecture'
Abstract
The Tallinn Architecture Biennale ʻRecycling Socialism', held in September 2013, is reviewed in this paper. Key themes and contradictions that crystallised throughout the event are identified and analysed. Participatory approach and its shortcomings are discussed in relation to the Biennale's vision competition winning entry.
What is the dual legacy of socialism and modernism for architectural and urban practices? The question is studied via the contrasting practices of raumlabor and DOGMA, two key participants in the Biennale's events. Whereas participation is a goal and an answer to modernist-Fordist city in raumlabor's practice, for DOGMA it is the starting point for interrogating post-Fordist city.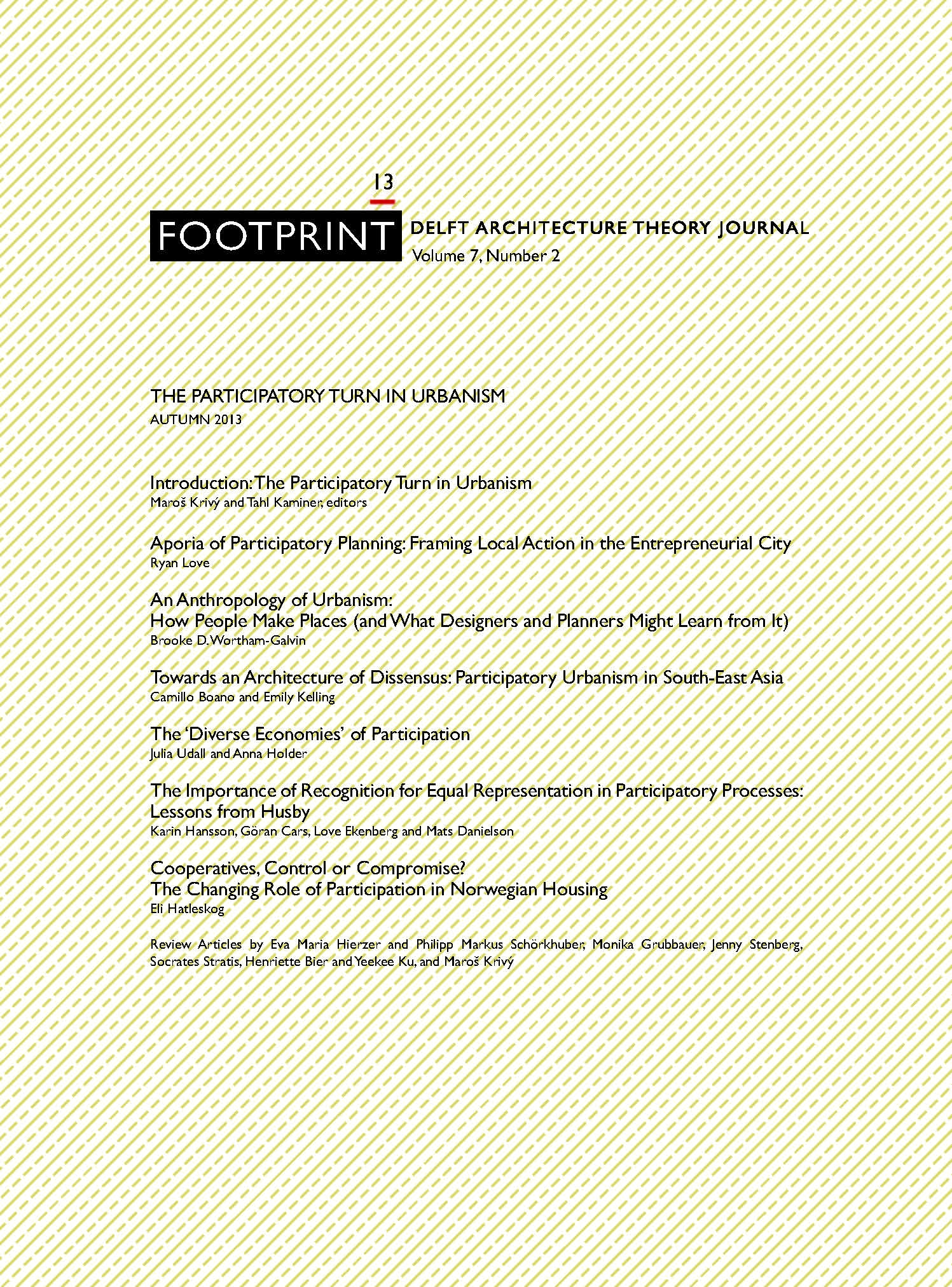 Downloads
License
Authors retain copyright and grant the journal right of first publication with the work simultaneously licensed under a Creative Commons Attribution License that allows others to share the work with an acknowledgement of the work's authorship and initial publication in this journal.
Authors are able to enter into separate, additional contractual arrangements for the non-exclusive distribution of the journal's published version of the work (e.g., post it to an institutional repository or publish it in a book), with an acknowledgement of its initial publication in this journal.