Infrastructural Critique. The Upside-Down of the Bottom-Up: A Case Study on the IBA Berlin 84/87
Abstract
Participation in planning is a logical consequence of the democratisation of society due to the social and cultural changes related to modernism. Anarchistic participation, as in Autogestion, within a development process, is a critical utopian alternative draft to existing power structures. The participatory turn represented by the International Building Exhibition Berlin 1987 (IBA) meant the institutionalisation of these utopian ideas, resulting in a heterotopian notion of participation instrumentalised by governing and economic forces.
The most important aspect to our argument is that participation is a matter of critique – with critique as the very core of the modern understanding of progress – and thus enabling forms of improvement in planning, regulating and governing with architectural and urbanistic means. Those means simply embody a specific form of resisting critique and certain shifts in the structures of governing revealing an infrastructural critique which both re-forms the elements and the relations of what is to be resisted.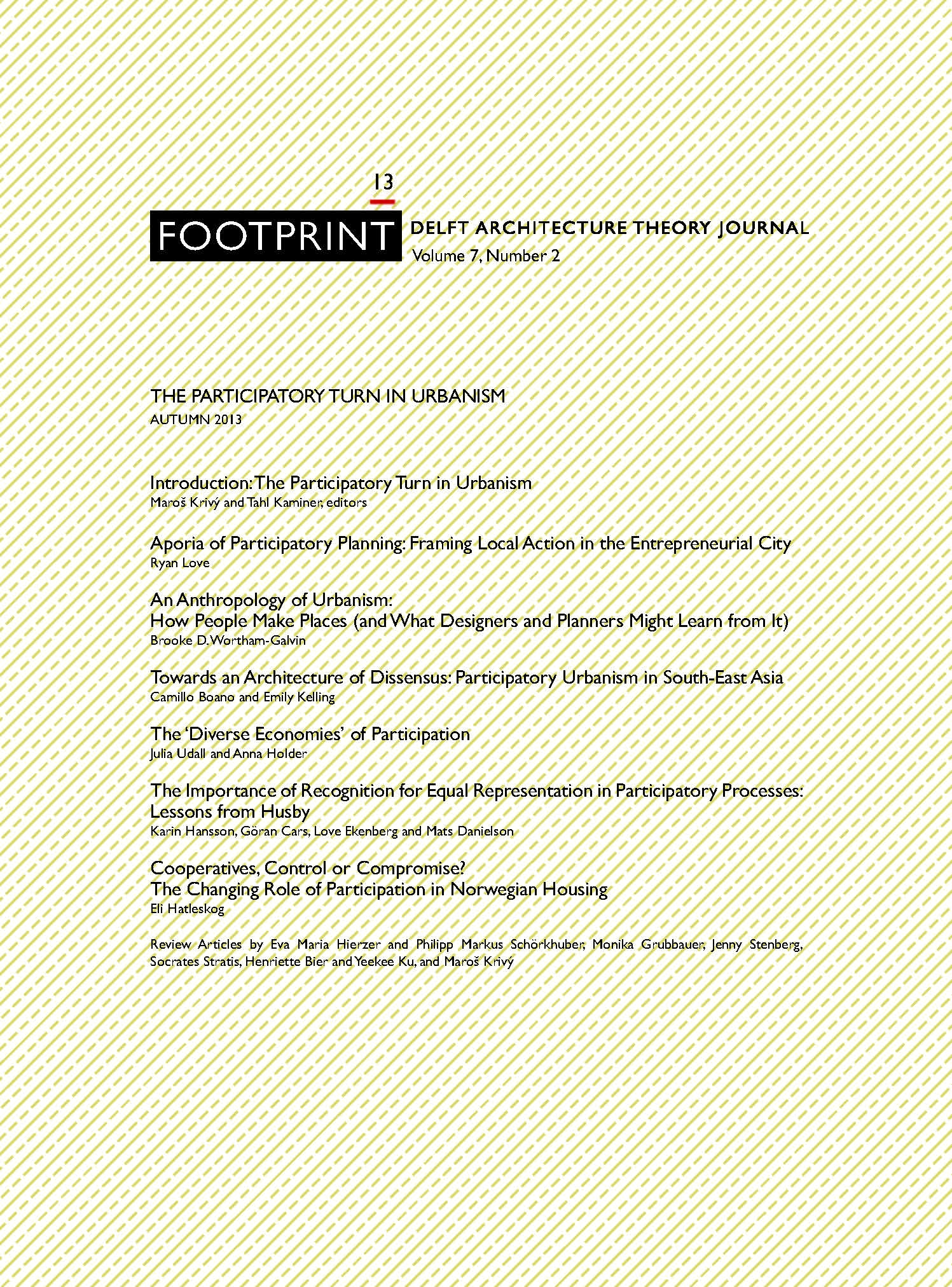 Downloads
License
Authors retain copyright and grant the journal right of first publication with the work simultaneously licensed under a Creative Commons Attribution License that allows others to share the work with an acknowledgement of the work's authorship and initial publication in this journal.
Authors are able to enter into separate, additional contractual arrangements for the non-exclusive distribution of the journal's published version of the work (e.g., post it to an institutional repository or publish it in a book), with an acknowledgement of its initial publication in this journal.