Cooperatives, Control or Compromise? The Changing Role of Participation in Norwegian Housing
Abstract
What does it mean to participate? Participation used to be an ideological pursuit, conducted for the greater good of society; today, however, the motives and intentions behind it are not so straightforward.
This paper presents examples of community participation in Norwegian housing, through which early egalitarian impulses can be seen to clash with the more recent intentions of private developers and a public desire for detached family homes.
The situation is, however, changing: desirable development land is running out as the Norwegian population grows – surely we must participate again, but with whom and to what end?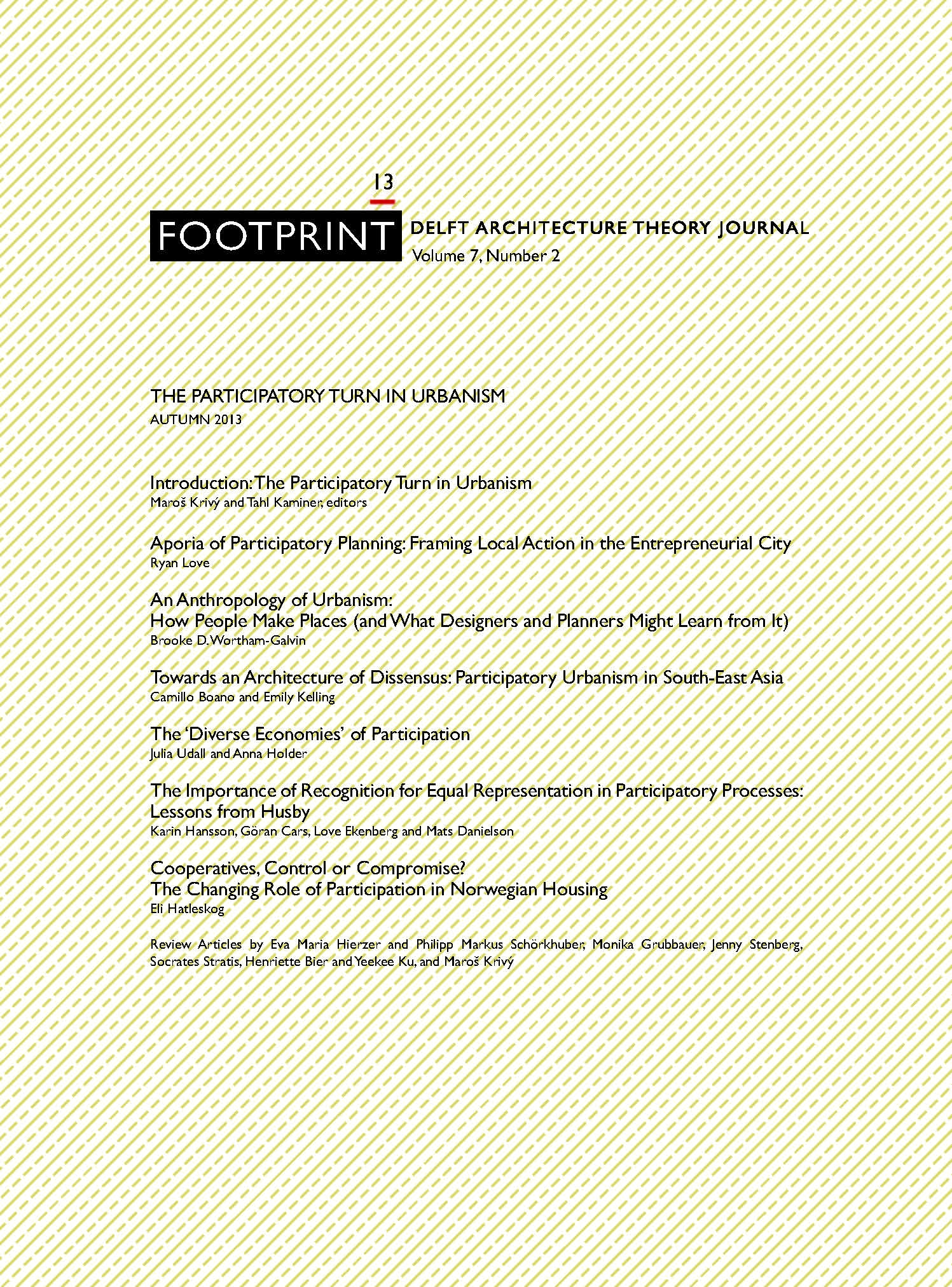 Downloads
License
Authors retain copyright and grant the journal right of first publication with the work simultaneously licensed under a Creative Commons Attribution License that allows others to share the work with an acknowledgement of the work's authorship and initial publication in this journal.
Authors are able to enter into separate, additional contractual arrangements for the non-exclusive distribution of the journal's published version of the work (e.g., post it to an institutional repository or publish it in a book), with an acknowledgement of its initial publication in this journal.