The Importance of Recognition for Equal Representation in Participatory Processes: Lessons from Husby
Abstract
Despite the ambition to involve people on more equal terms, participation often still means that the audience is involved in clearly demarcated parts of the process and attempts to develop more deliberative democratic processes in urban planning often fail due to unequal representation in the participatory process.
While sharing the general idea of the value of participatory processes, we will investigate some problematic features involved and suggest how some of these can be remedied. We employ the concept of recognition to analyse the conditions for public participation in a recent case of urban planning in the Stockholm suburb of Husby. This case is particularly interesting as it clearly demonstrates the impact of globalisation on local participatory processes.
The results show the importance of broad recognition for equal representation in participatory processes, and the need for a plurality of public spheres to support long-term participation in the development of the common urban space.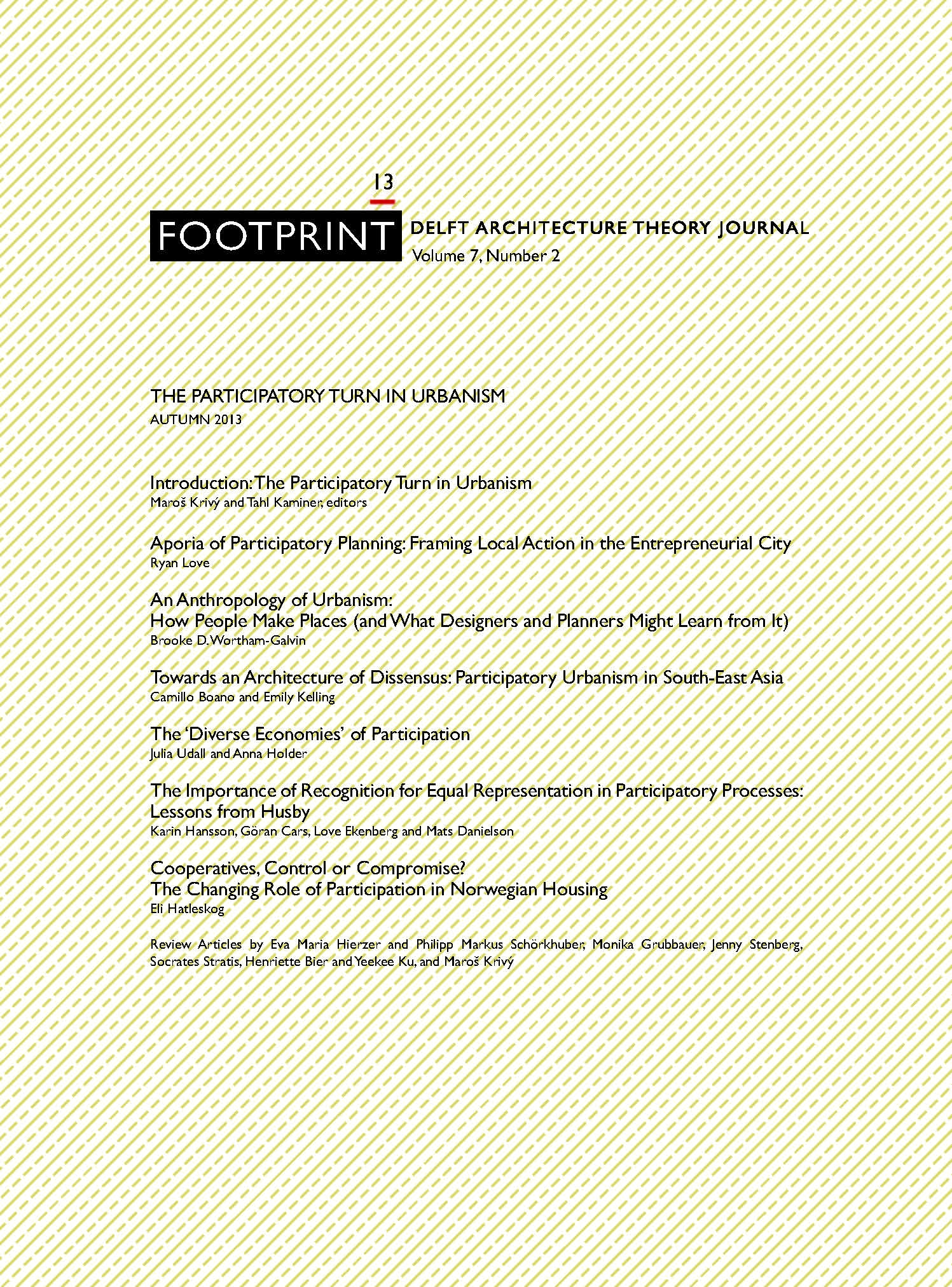 Downloads
License
Authors retain copyright and grant the journal right of first publication with the work simultaneously licensed under a Creative Commons Attribution License that allows others to share the work with an acknowledgement of the work's authorship and initial publication in this journal.
Authors are able to enter into separate, additional contractual arrangements for the non-exclusive distribution of the journal's published version of the work (e.g., post it to an institutional repository or publish it in a book), with an acknowledgement of its initial publication in this journal.