What Will the Architect Be Doing Next? How is the profession of the architect evolving as the focus of society shifts from sustainability to resilience or reactivist-driven design demands?
Abstract
A more engaging and visionary role for architects is emerging, altering focus from a technological advisor to a more sociological engineer or entrepreneur. By researching a selection of current architectural practices an attempt is made to describe this evolution of the architect's role and to assess if this is truly a new development or even a paradigm shift. Based upon on an analysis of texts by scholars and written conversations with architects on the subject of sustainable architecture, resilient architecture, agency in architecture and reactivist architecture, supplemented with additional statements by architects on the matter of architectural practice, an evolution of this role made clear and put into perspective. The aim of this review therefore is to distil some kind consensus within architectural practice of how the architect's role is to evolve in the foreseeable future. It appears that reactivist architecture as a descriptive set of principles has absorbed elements of all of the above, becoming more than the sums of its parts and allowing for a new role for the architect to emerge.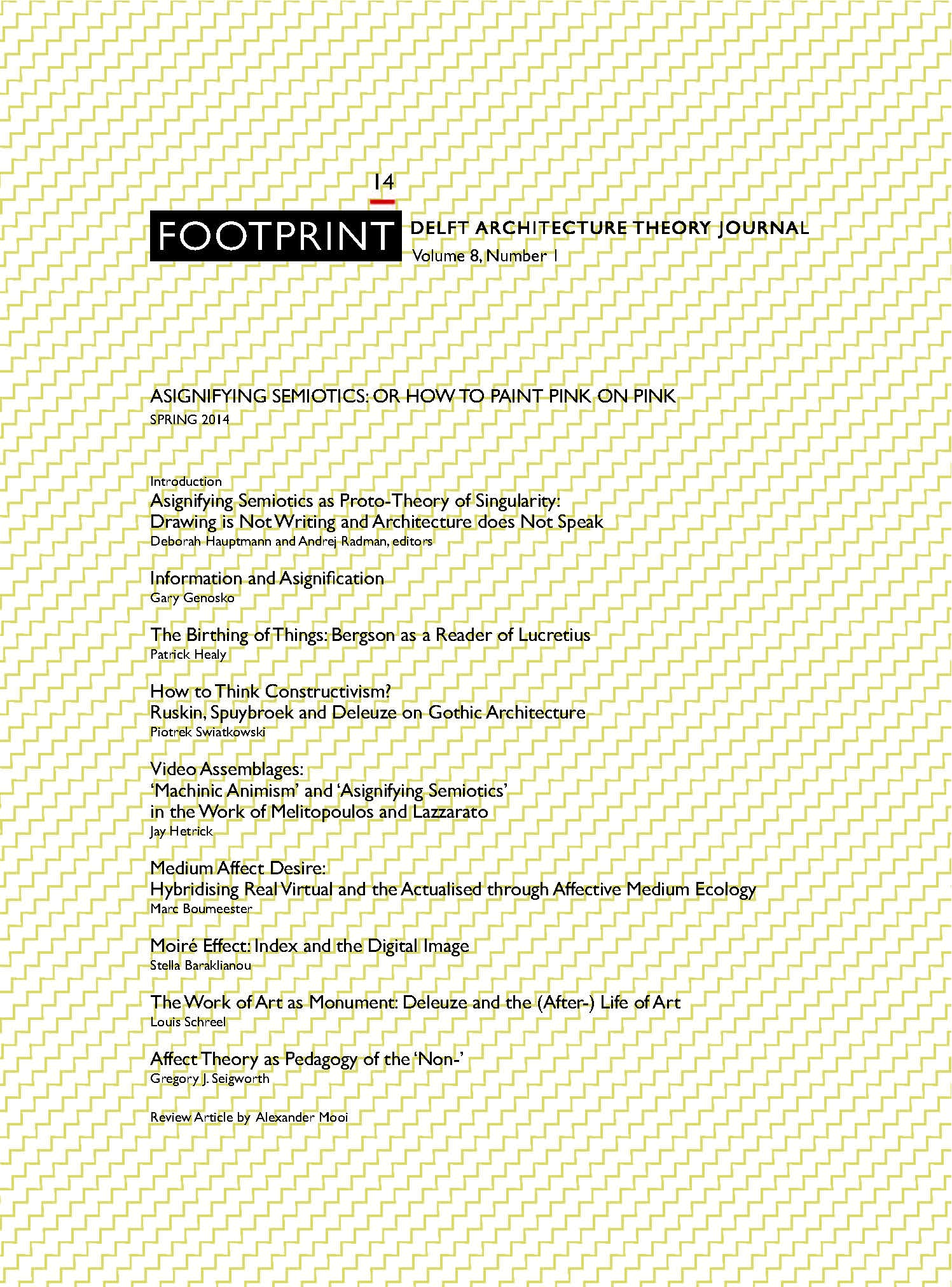 Downloads
License
Authors retain copyright and grant the journal right of first publication with the work simultaneously licensed under a Creative Commons Attribution License that allows others to share the work with an acknowledgement of the work's authorship and initial publication in this journal.
Authors are able to enter into separate, additional contractual arrangements for the non-exclusive distribution of the journal's published version of the work (e.g., post it to an institutional repository or publish it in a book), with an acknowledgement of its initial publication in this journal.