Affect Theory as Pedagogy of the 'Non-'
Abstract
What is the relationship of affect to the non- of non-philosophy? And how might asking this question also go some distance toward answering (or raising) questions about the continuing relevance of disciplinarity itself? By first taking up minor remarks made by Gilles Deleuze and Felix Guattari in What is Philosophy? – especially around the work of Francois Laurelle – this essay will explore how some of the implications of affect's relation to the 'non-' intersect with matters of immanence, pedagogy, and, finally, with the resoluteness of disciplinary boundaries.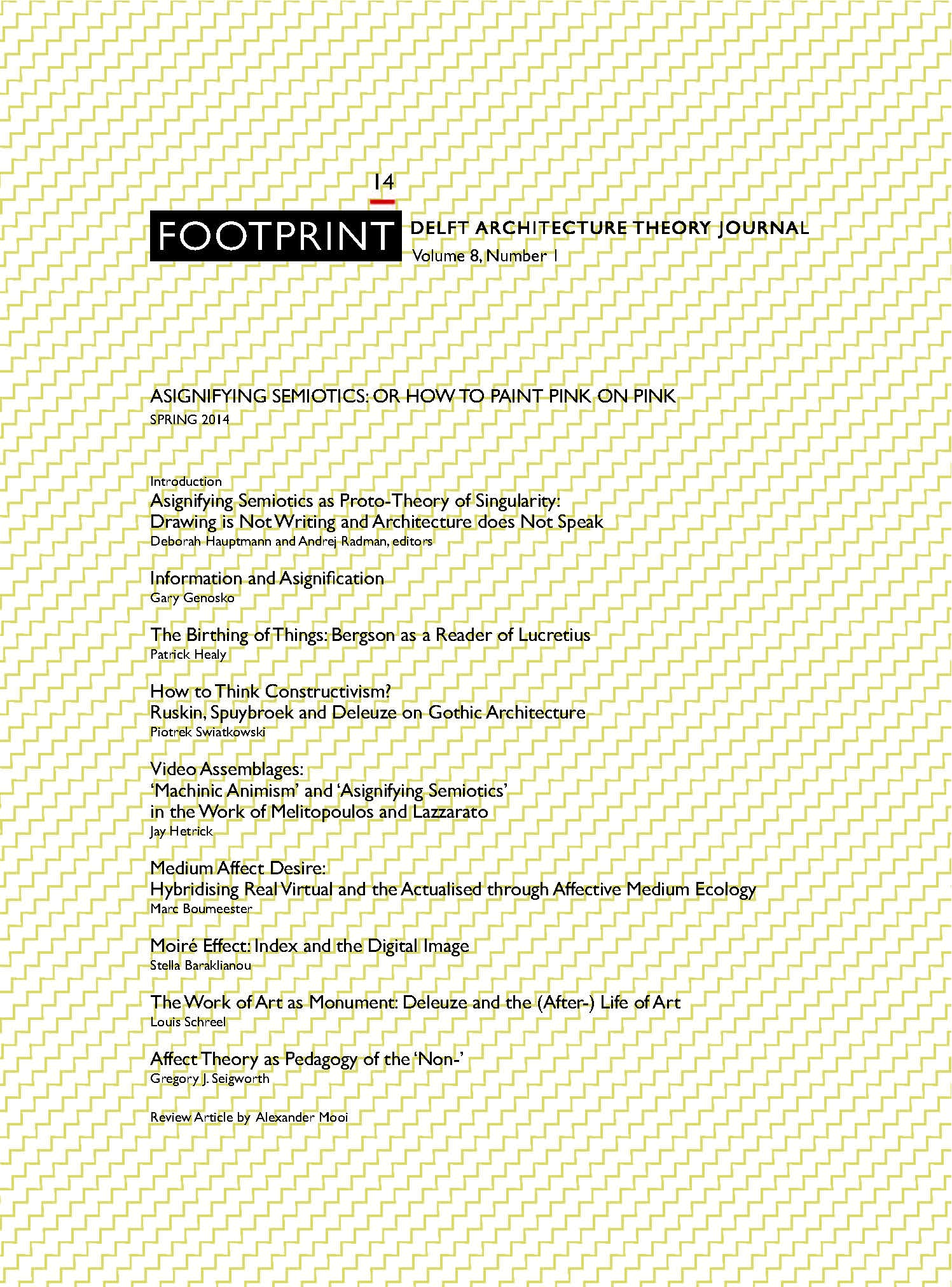 Downloads
License
Authors retain copyright and grant the journal right of first publication with the work simultaneously licensed under a Creative Commons Attribution License that allows others to share the work with an acknowledgement of the work's authorship and initial publication in this journal.
Authors are able to enter into separate, additional contractual arrangements for the non-exclusive distribution of the journal's published version of the work (e.g., post it to an institutional repository or publish it in a book), with an acknowledgement of its initial publication in this journal.