Moiré Effect: Index and the Digital Image
Abstract
The moiré effect and phenomena are natural occurring geometric formations that appear during the super-position of grid structures. Most widely recognisable in colour printing practices, generally viewed on screens (computer and TV) they are in most cases examples of interference within a signal or a code, unwanted visual mis-alignment. Especially in digital image capture, moiré patternings appear when a geometrically even pattern, like a fabric or close-up of fine texture, has an appearance of rippled water with blue or red hues of concentric circle formations. The intriguing pattern formation in this case points back not only to the mis-alignment of frequencies, but can be further seen as the intersection point of a speculative ontology for the index of the digital image. Moiré not only as a visually reproducible phenomenon or effect, but a field of vision that blurs the boundaries between analogue and digital, perception and affect, manifesting the photographic as a constant site of becoming, a site of immanence. The philosophy of Henri Bergson, Brian Massumi and Francois Laruelle will be explored alongside the moiré image and phenomenon, to see if there is such a speculative site underlining the becoming of the digital image and its repercussions in contemporary digital culture.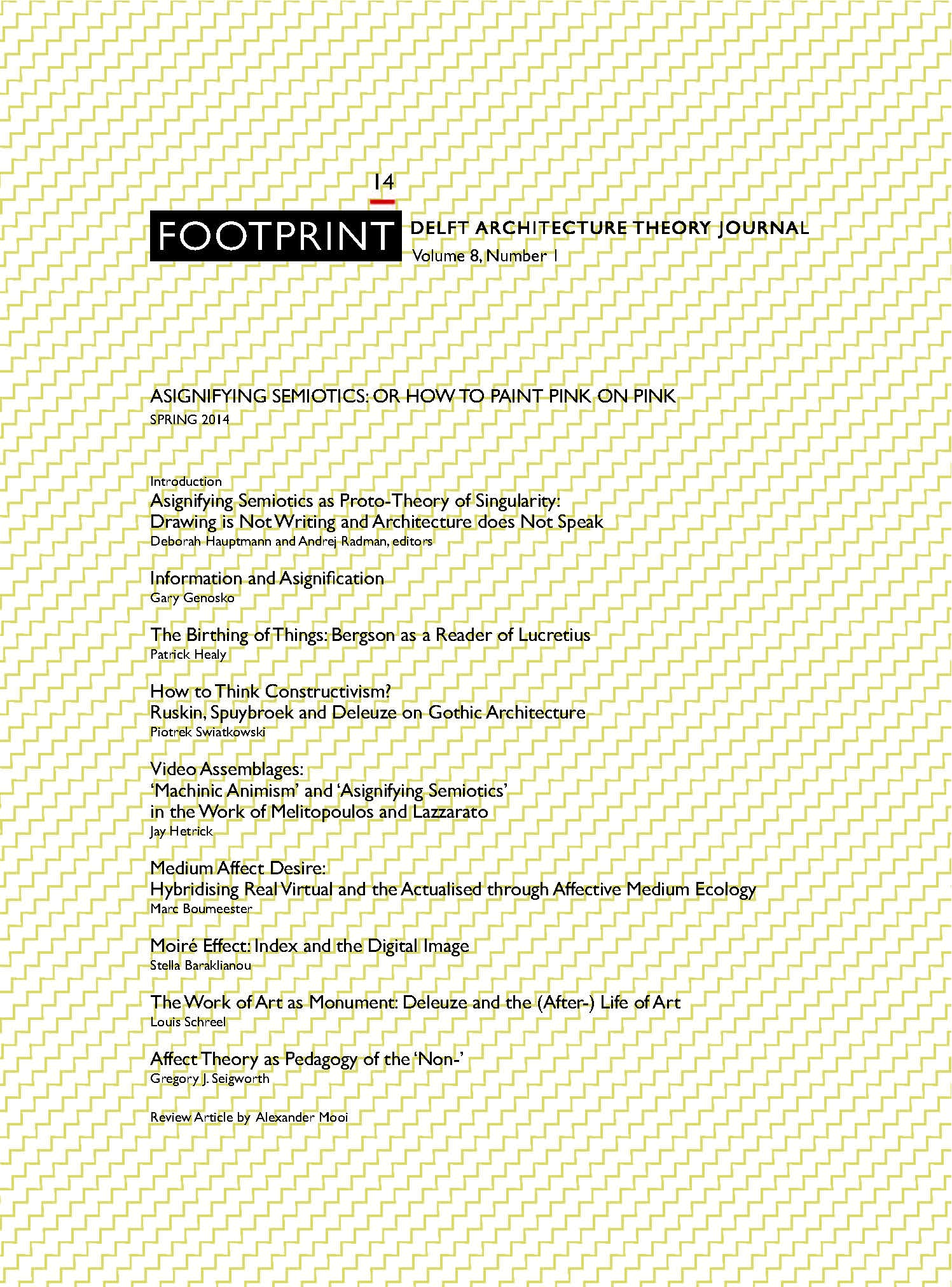 Downloads
License
Authors retain copyright and grant the journal right of first publication with the work simultaneously licensed under a Creative Commons Attribution License that allows others to share the work with an acknowledgement of the work's authorship and initial publication in this journal.
Authors are able to enter into separate, additional contractual arrangements for the non-exclusive distribution of the journal's published version of the work (e.g., post it to an institutional repository or publish it in a book), with an acknowledgement of its initial publication in this journal.