How to Think Constructivism? Ruskin, Spuybroek and Deleuze on Gothic Architecture
Abstract
In the Gothic architecture Lars Spuybroek discovers a vitalist ontology that allows him to rethink the nature of constructivism. The vitalist beauty emerges out of a particular field of material forces and is not an actualisation of a pre-given model. His analysis leads to a critique of the work of Deleuze and Guattari, who are portrayed as philosophers of the sublime. Their resistance to the signifying semiotics leads them too far. They unjustly claim that the Gothic structures emerge due to an affirmation of chaos and not in a careful process of construction. In my paper, I will nevertheless demonstrate that Spuybroek's critique misses a fundamental point of their analysis. Only phantasms or spiritual becomings - concepts lacking in the analysis of Spuybroek - can allow for a proper appreciation of the Gothic and of the process of construction.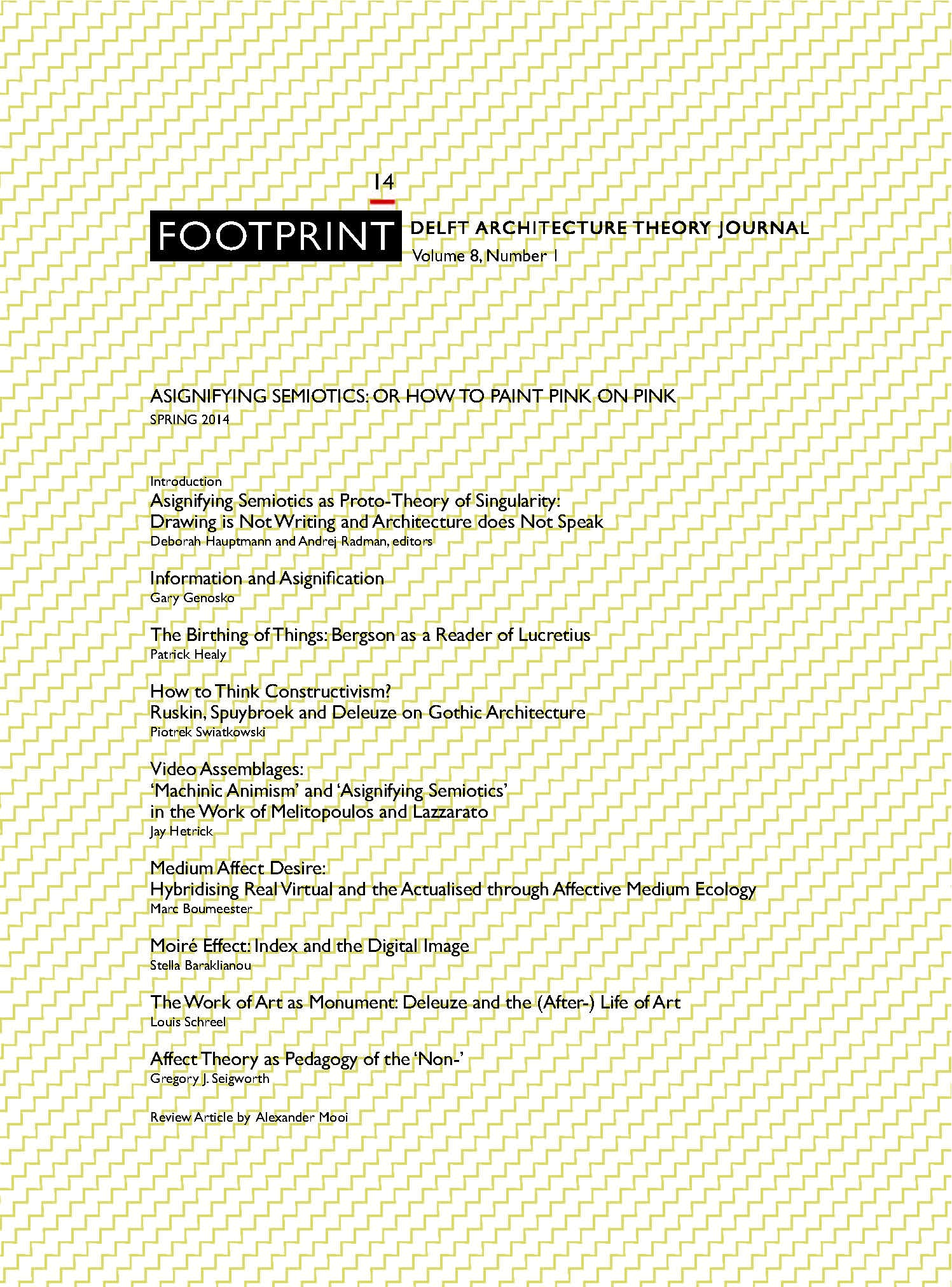 Downloads
License
Authors retain copyright and grant the journal right of first publication with the work simultaneously licensed under a Creative Commons Attribution License that allows others to share the work with an acknowledgement of the work's authorship and initial publication in this journal.
Authors are able to enter into separate, additional contractual arrangements for the non-exclusive distribution of the journal's published version of the work (e.g., post it to an institutional repository or publish it in a book), with an acknowledgement of its initial publication in this journal.