A Tentative Approach to Mapping Street Space: A Case Study of Chinese Central Urban Districts
Abstract
This paper focuses on exploring a quantitative approach to mapping street space. Characteristics of street space can hardly be described and explained using only the traditional architectural forms of street space. The difficulty arises because of the lack of relevance between these forms and people's activities in them.
This phenomenon presents a challenge to mapping methods. Expanding mapping elements is one viable and ongoing path. Which element could be an effective one and how it should be measured and mapped, are vital questions. Interface signs have been selected as the experimental elements, with an area of central Nanjing selected as the research sample.
Database and statistics of interface signs and pedestrian flows have been established and inserted into the GIS (Geographical Information System) where a series of correlation analyses between basic mappings and pedestrian flows are carried out.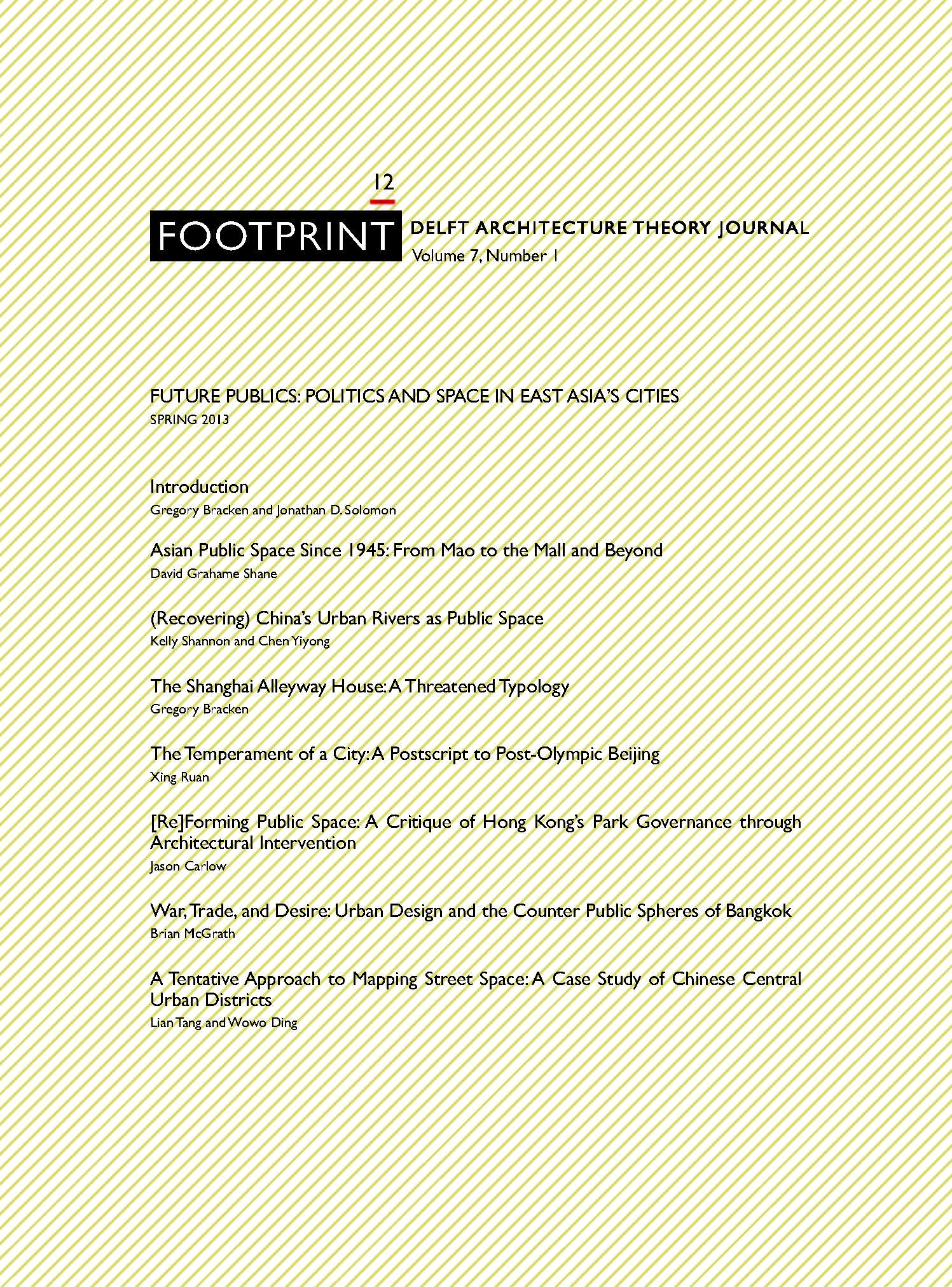 Downloads
License
Authors retain copyright and grant the journal right of first publication with the work simultaneously licensed under a Creative Commons Attribution License that allows others to share the work with an acknowledgement of the work's authorship and initial publication in this journal.
Authors are able to enter into separate, additional contractual arrangements for the non-exclusive distribution of the journal's published version of the work (e.g., post it to an institutional repository or publish it in a book), with an acknowledgement of its initial publication in this journal.