The Temperament of a City: A Postscript to Post-Olympic Beijing
Abstract
There are two kinds of amazement in art and architecture: one relies on the ingenuity of artifice to arouse a feeling of enchantment, while the other causes an awe-inspiring ecstasy through the shock of the new. Beijing may have won the race in the latter, with spectacles such as the Olympic Games, but does this prove that a new Beijing has been reinvented?
This paper examines the two kinds of amazement to examine two pairs of showcase Olympic buildings: 1) Beijing International Airport's Terminal 3 and the Olympic Tennis Centre and 2) the Olympic Stadium and the CCTV Tower – to ask what they say about Beijing, and its temperament. It also questions whether or not it is possible to reinvent a new city once its temperament has been formed, and in what way this temperament may be related to the creation of public space, or place.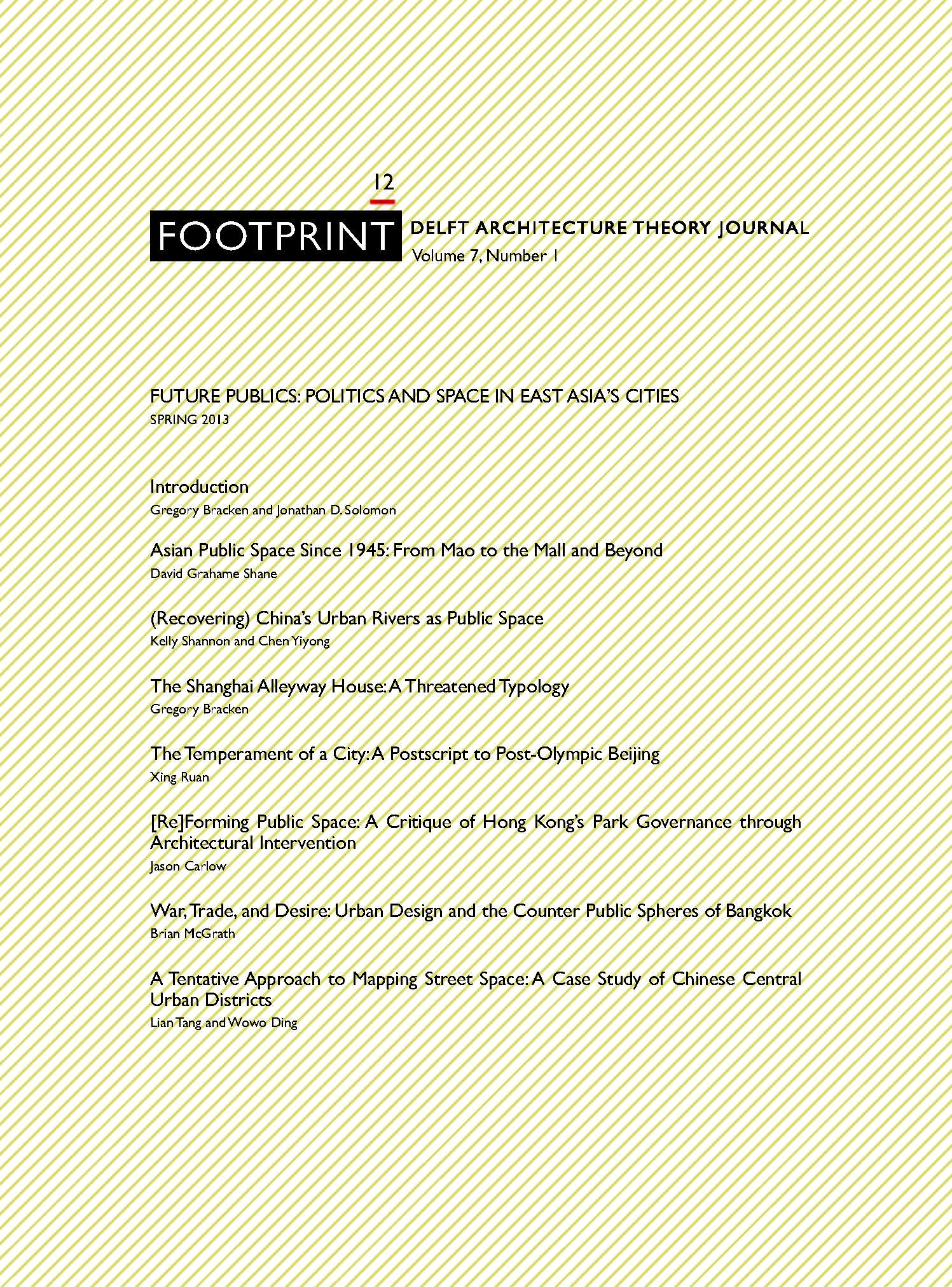 Downloads
License
Authors retain copyright and grant the journal right of first publication with the work simultaneously licensed under a Creative Commons Attribution License that allows others to share the work with an acknowledgement of the work's authorship and initial publication in this journal.
Authors are able to enter into separate, additional contractual arrangements for the non-exclusive distribution of the journal's published version of the work (e.g., post it to an institutional repository or publish it in a book), with an acknowledgement of its initial publication in this journal.