Asian Public Space since 1945: From Mao to the Mall and Beyond
Abstract
The form of the city and its public spaces are changing in Asia. This short survey tracks the retreat of the European imperial space systems as Asian nations gained independence and the multi-centered, global corporate system of public space-making that emerged from 1990-2008. It also tracks the appearance of a specifically Asian rural-urban space-making system of urban villages that has emerged as a long cultural continuity in and around Asian cities.
Four models of urban space are examined: Metropolis, Megalopolis, Fragmented Metropolis, and Megacity/Metacity. All are simultaneously present in the Asian city, forming parallel timelines weaving around each other. After the 2008 crash there is reason to pause and re-evaluate this highly successful, emerging Asian urban system and its public spaces, especially in view of the likely implications of energy supplies and climate change on key Asian cities located in coastal and river valley situations.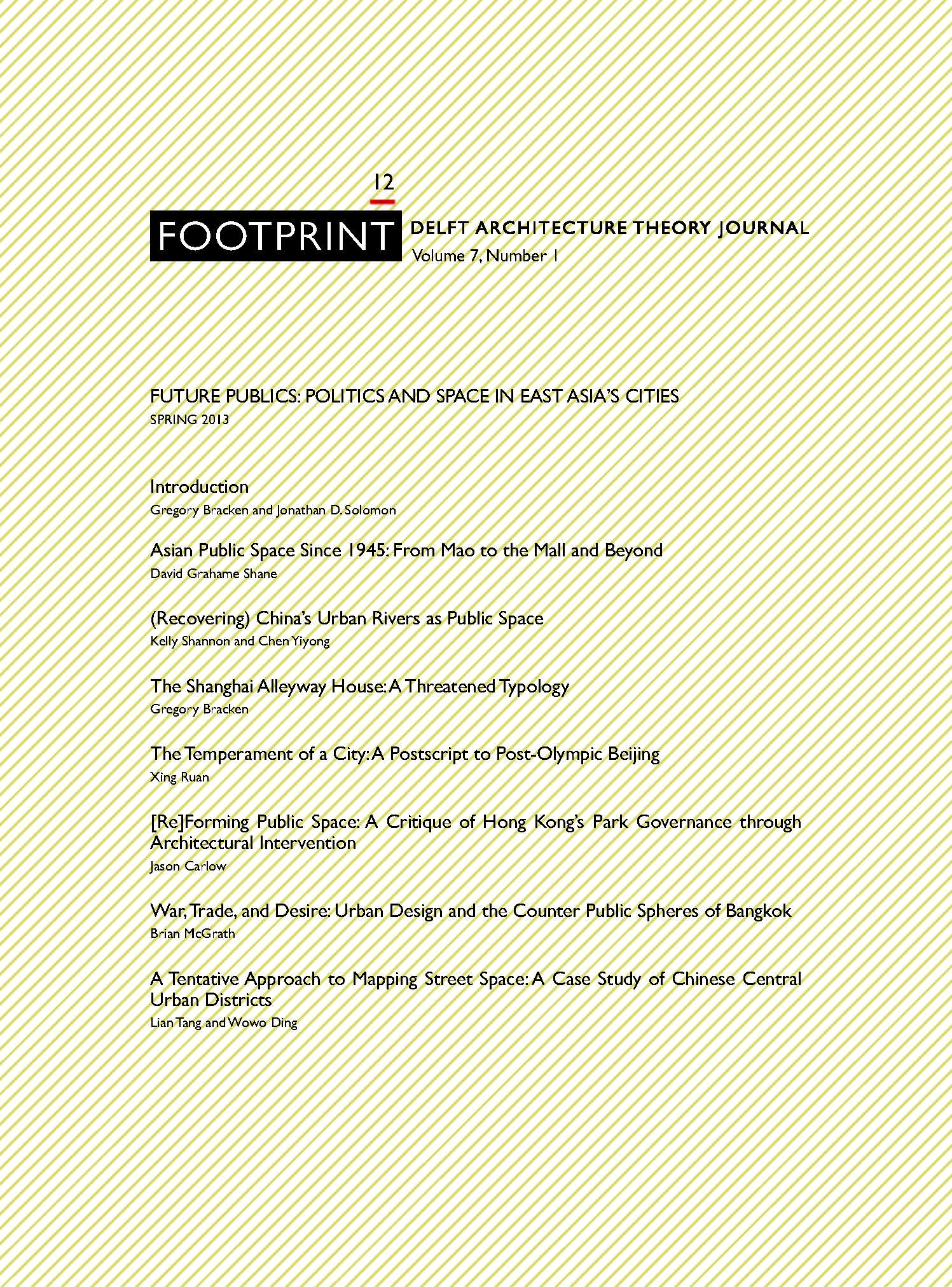 Downloads
License
Authors retain copyright and grant the journal right of first publication with the work simultaneously licensed under a Creative Commons Attribution License that allows others to share the work with an acknowledgement of the work's authorship and initial publication in this journal.
Authors are able to enter into separate, additional contractual arrangements for the non-exclusive distribution of the journal's published version of the work (e.g., post it to an institutional repository or publish it in a book), with an acknowledgement of its initial publication in this journal.