Future Publics: Politics and Space in East Asia's Cities: Introduction
Abstract
This special issue of Footprint began life in Shanghai, with the third Annual Delft School of Design (DSD) and International Institute for Asian Studies (IIAS) workshop, which was organized in conjunction with the Architecture Department of Hong Kong University (HKU) and took place in their Shanghai Study Centre in April 2011. The seven papers presented here look at issues of public space in East-Asian cities, beginning with an overview since 1945 and thereafter concentrating on cities in China, such as Shanghai, Beijing, Hong Kong and Nanjing, as well as a realm that is not often considered public space: urban rivers. The issue also considers the city of Bangkok, where urban design is examined as a counter public sphere.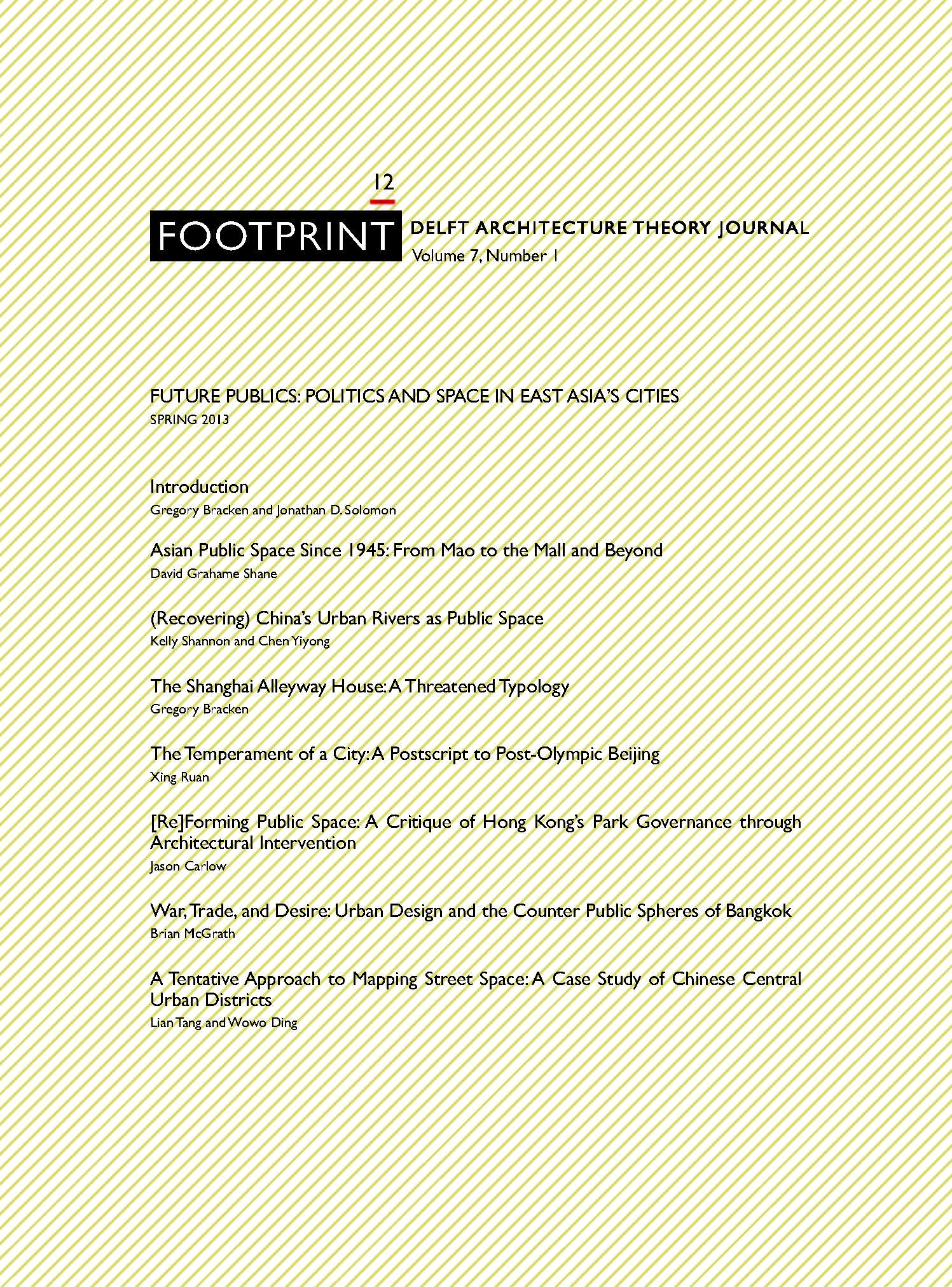 Downloads
License
Authors retain copyright and grant the journal right of first publication with the work simultaneously licensed under a Creative Commons Attribution License that allows others to share the work with an acknowledgement of the work's authorship and initial publication in this journal.
Authors are able to enter into separate, additional contractual arrangements for the non-exclusive distribution of the journal's published version of the work (e.g., post it to an institutional repository or publish it in a book), with an acknowledgement of its initial publication in this journal.