Bridging: The Spatial Construction of Knowledge in Architectural Research
Abstract
This contribution proposes an interdisciplinary approach to architectural research, and states that composition is a methodological act of research. It will first argue that architectural research and practice can gain from a multi-perspectival approach, bringing in knowledge from different fields – in this case the field of literature.
Referring to the author's recently finished dissertation, it proposes a literary approach to architecture and the city, and explains how the ambiguities of architecture (subject-object, author-user and reality-fiction) can be addressed by literary means. Then, it makes clear that bringing together knowledge from different fields requires an act of composition. It argues that knowledge can be seen as a spatial construction rather than a linear one, and that the mediating capacity of the architect offers researchers with a background in architecture the possibility to develop such spatial research compositions.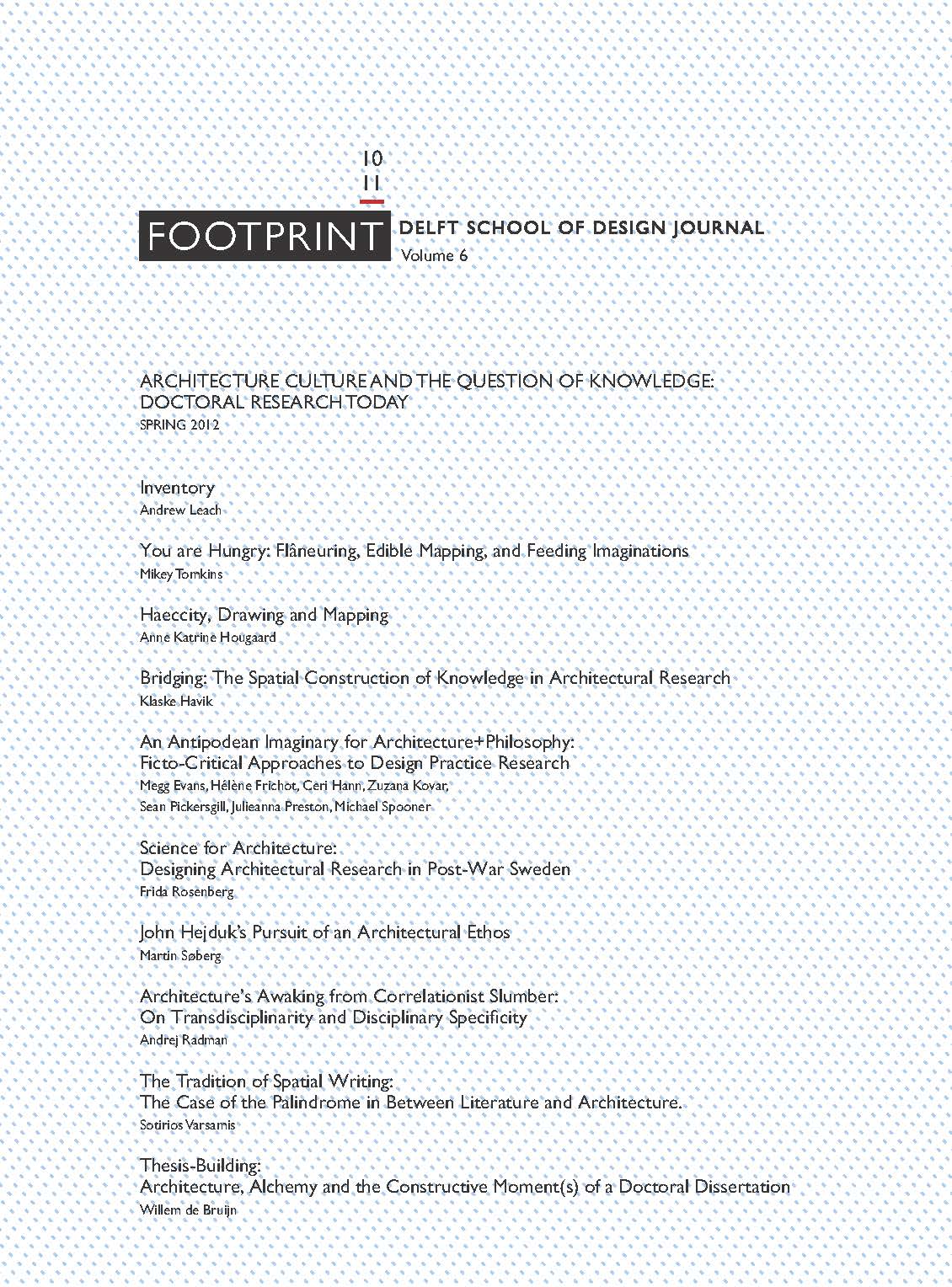 Downloads
License
Authors retain copyright and grant the journal right of first publication with the work simultaneously licensed under a Creative Commons Attribution License that allows others to share the work with an acknowledgement of the work's authorship and initial publication in this journal.
Authors are able to enter into separate, additional contractual arrangements for the non-exclusive distribution of the journal's published version of the work (e.g., post it to an institutional repository or publish it in a book), with an acknowledgement of its initial publication in this journal.