The Multiple Modernities of Sweden
Abstract
This article reviews the book Swedish Modernism. Architecture, Consumption and the Welfare State, edited by Helena Mattsson and Sven-Olov Wallenstein. In this volume, the editors plea for the construction of 'multiple modernities', following which a more diversified understanding of the European welfare state can be constructed.
Through twelve contributions by a group of international scholars, Mattsson and Wallenstein aspire to initiate the construction of an emblematic Swedish modernism. The book offers an intricate and diversified reading of the history of the Swedish Folkhemmet, including political history, social sciences and media studies.
When it comes to the built environment, however, the volume focuses largely on the home, with a few excursions to exhibition spaces and into corporate culture. In this volume, Mattsson and Wallenstein answer many questions, but raise an equal amount of new questions and thus leave the reader wanting more, as any good book should.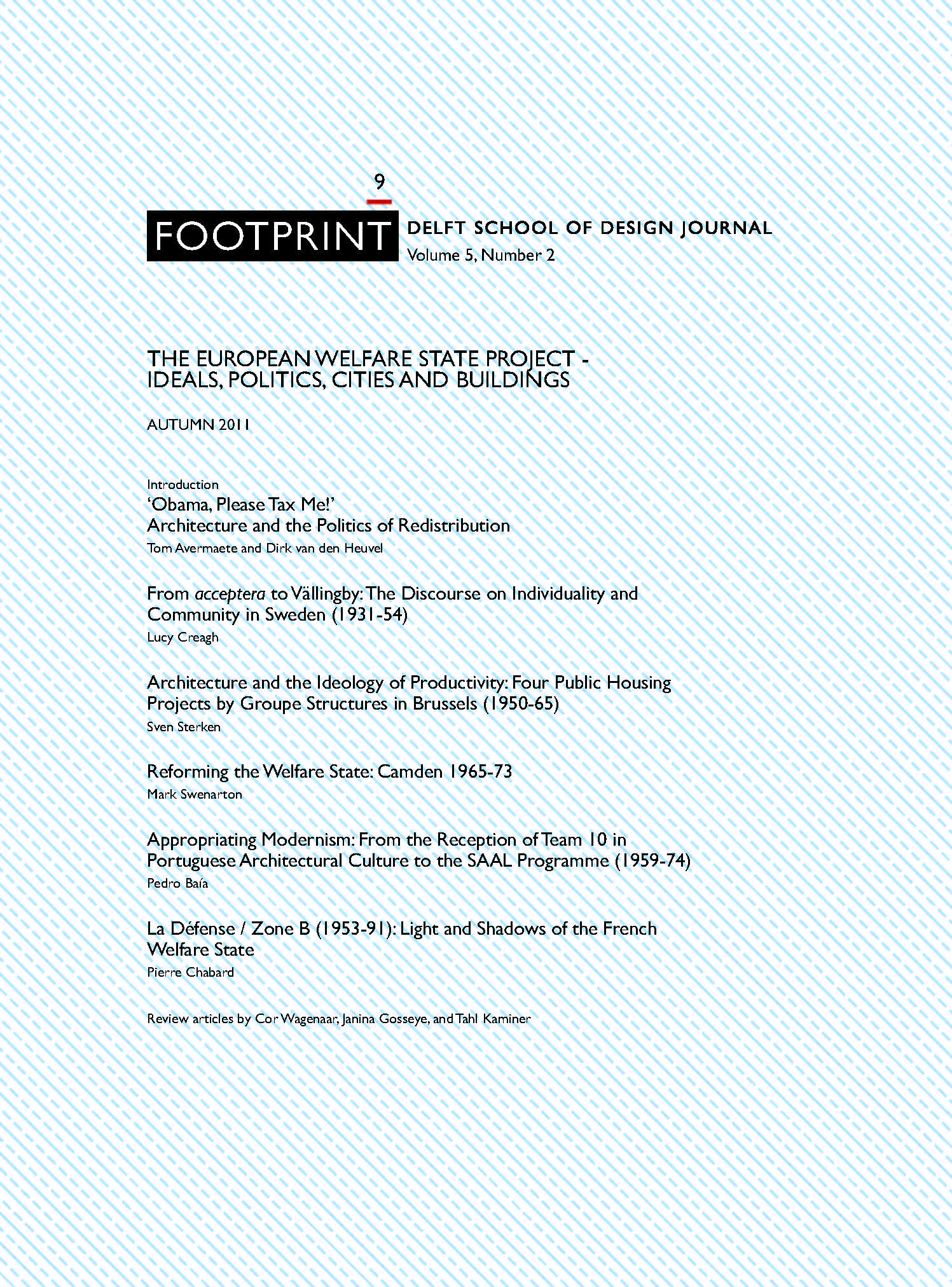 Downloads
License
Authors retain copyright and grant the journal right of first publication with the work simultaneously licensed under a Creative Commons Attribution License that allows others to share the work with an acknowledgement of the work's authorship and initial publication in this journal.
Authors are able to enter into separate, additional contractual arrangements for the non-exclusive distribution of the journal's published version of the work (e.g., post it to an institutional repository or publish it in a book), with an acknowledgement of its initial publication in this journal.