La Défense / Zone B (1953-91): Light and Shadows of the French Welfare State
Abstract
Planned as early as 1958 by the Etablissement Public d'Aménagement de La Défense (EPAD, the first such agency in France), the business district of La Défense is a typical urban result of the French version of the welfare state: centralism, modernism, alliance between public and private elites. But with its vertical skyline, this district – called Zone A – constitutes only a small part of the operational sector of the EPAD; the other part, Zone B, coincides with the northern part of the city of Nanterre.
In the shadows of the crystalline skyscrapers of La Défense, Zone B was not only a kind of 'back-office' of the business district, but also an urban laboratory for public housing 'paved with good intentions'. From the slab projects of Le Corbusier and his epigones to the urban compositions of postmodern architects, along the proliferating textures of Jacques Kalisz, or the humanized 'grands ensembles' of Emile Aillaud, the many EPAD projects for Zone B, built or not, constitute a complete collection that documents the evolution of the 'architecture urbaine' from the mid 1950s to the turn of the 1990s.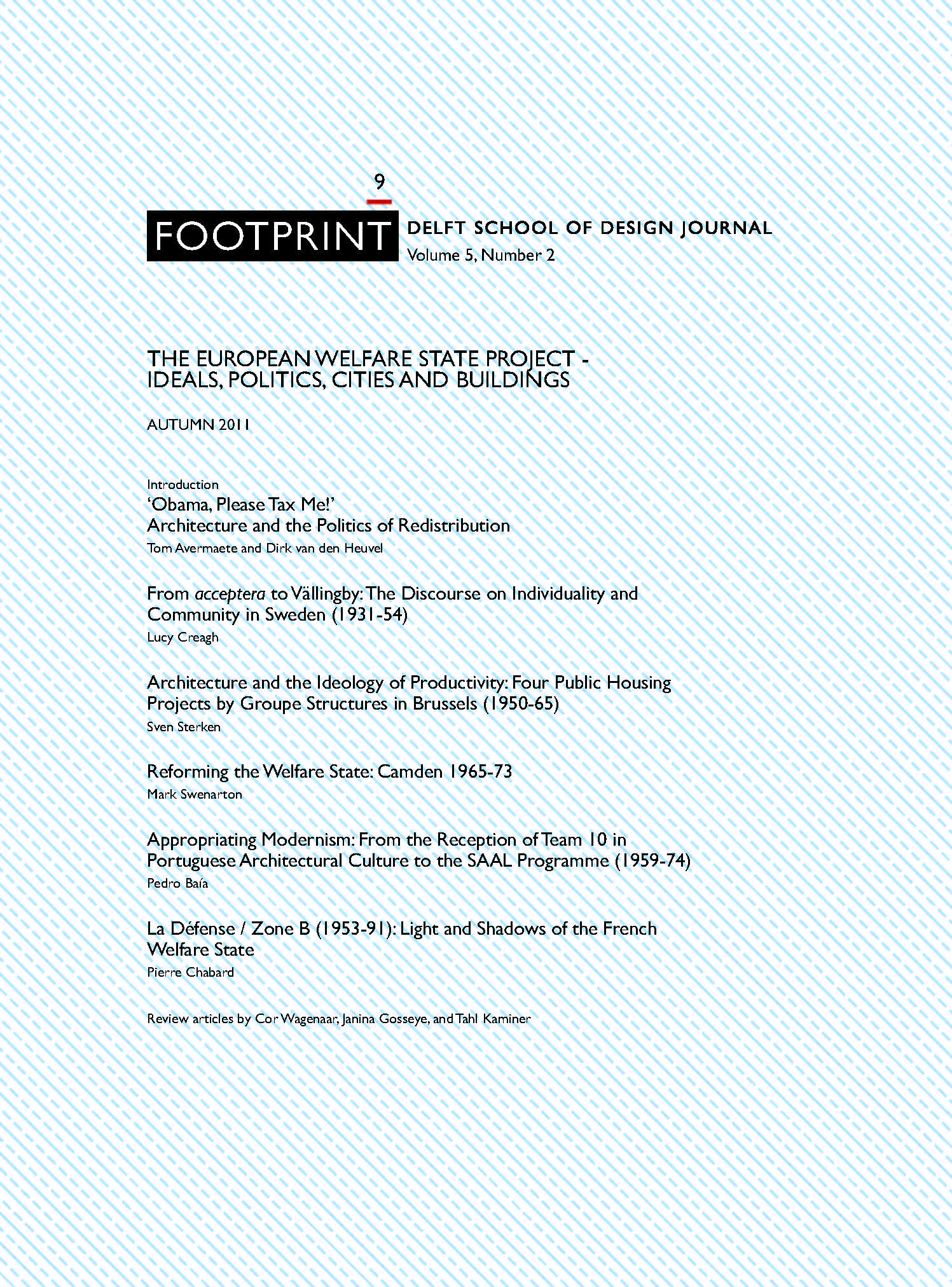 Downloads
License
Authors retain copyright and grant the journal right of first publication with the work simultaneously licensed under a Creative Commons Attribution License that allows others to share the work with an acknowledgement of the work's authorship and initial publication in this journal.
Authors are able to enter into separate, additional contractual arrangements for the non-exclusive distribution of the journal's published version of the work (e.g., post it to an institutional repository or publish it in a book), with an acknowledgement of its initial publication in this journal.