Appropriating Modernism: From the Reception of Team 10 in Portuguese Architectural Culture to the SAAL Programme (1959-74)
Abstract
This paper aims to map the relations between the Portuguese appropriation of Team 10's architectural ideas and the housing policies launched by the state, especially through the SAAL programme, which stood for Ambulatory Support to Local Residents Programme and ran for a brief period between 1974 and 1976.
Through an intellectual speculation based on an analysis of the historical discourse, this paper seeks to demonstrate how the critical and interpretative reception of Team 10's ideas by the Portuguese architectural culture played an important role in the process leading up to the SAAL programme.
The aim of this approach is to open up a hypothesis for reflection on this reception in its various senses, even if it is mixed with other narratives, in an attempt to understand the way in which Team 10 was critically interpreted, disseminated and assimilated. One could say that the relation between the Portuguese context and Team 10 is an oblique one. However, it is possible to identify some resonances that confirm the importance and pertinence of Team 10's presence.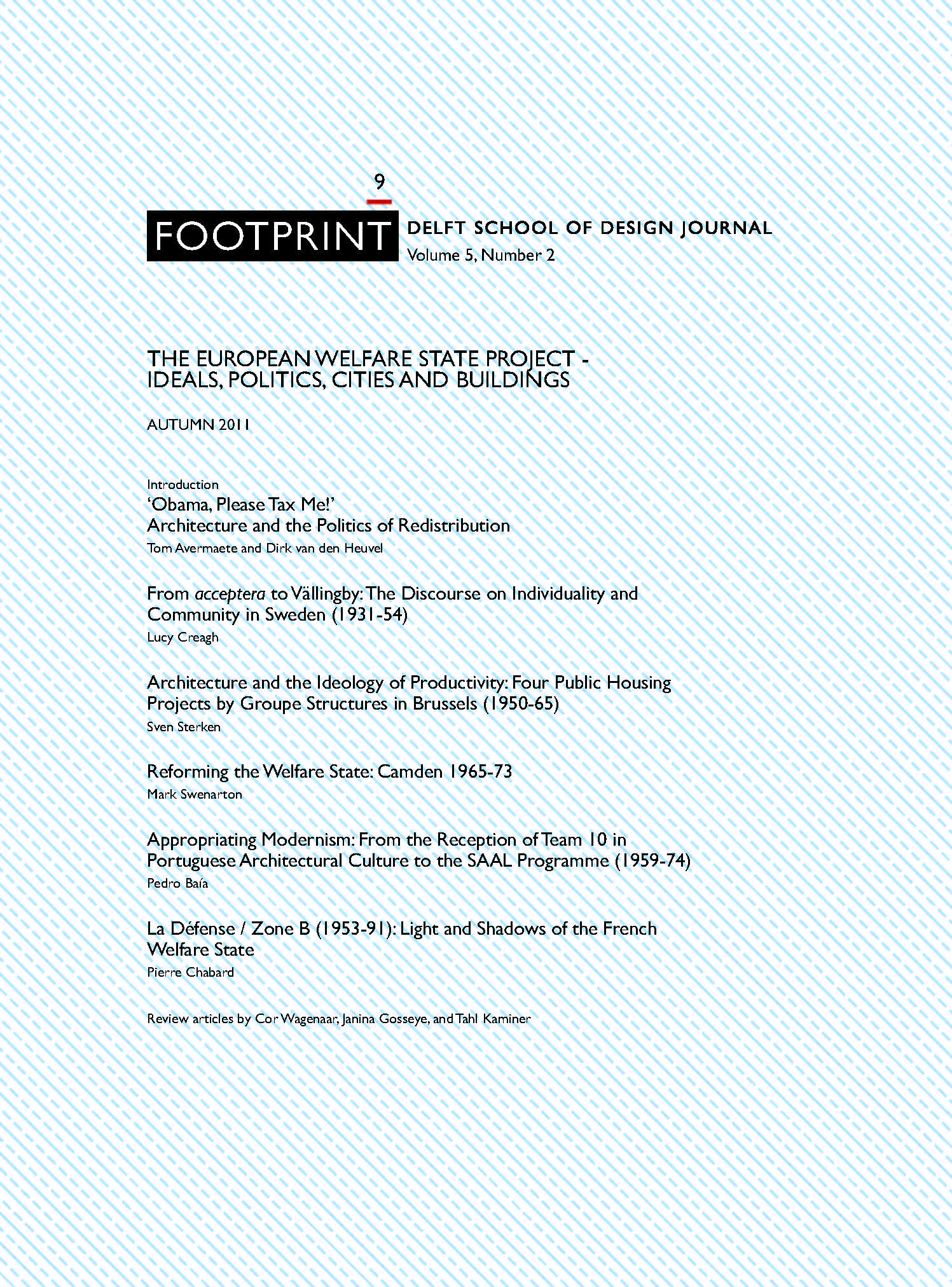 Downloads
License
Authors retain copyright and grant the journal right of first publication with the work simultaneously licensed under a Creative Commons Attribution License that allows others to share the work with an acknowledgement of the work's authorship and initial publication in this journal.
Authors are able to enter into separate, additional contractual arrangements for the non-exclusive distribution of the journal's published version of the work (e.g., post it to an institutional repository or publish it in a book), with an acknowledgement of its initial publication in this journal.