Architecture and the Ideology of Productivity: Four Public Housing Projects by Groupe Structures in Brussels (1950-65)
Abstract
The field of public housing in Belgium formed the backdrop for two crucial phenomena in the shaping of the welfare state: first, the general compartmentalization along ideological lines of all aspects of society, including housing policy and town planning; second, the adaptation of the nation's industry, and the building trade in particular, to postwar economic conditions. In the study of welfare state housing policies in Belgium, the latter aspect has so far been overlooked. This paper therefore proposes to look into a couple of public housing projects by Groupe Structures, the largest architectural firm in the country in the postwar period. As it will be argued, the stylistic and typological evolution of these schemes reveals the growing impact of a 'productivist ideology' on public housing in the 1950s. Paralyzed by the steeply rising building costs, the central buzzwords became standardization, industrialization and prefabrication. However, as the paper argues, the productivity doctrine failed to live up to its expectations as the sector's turnover remained too marginal to put sufficient pressure on the construction industry.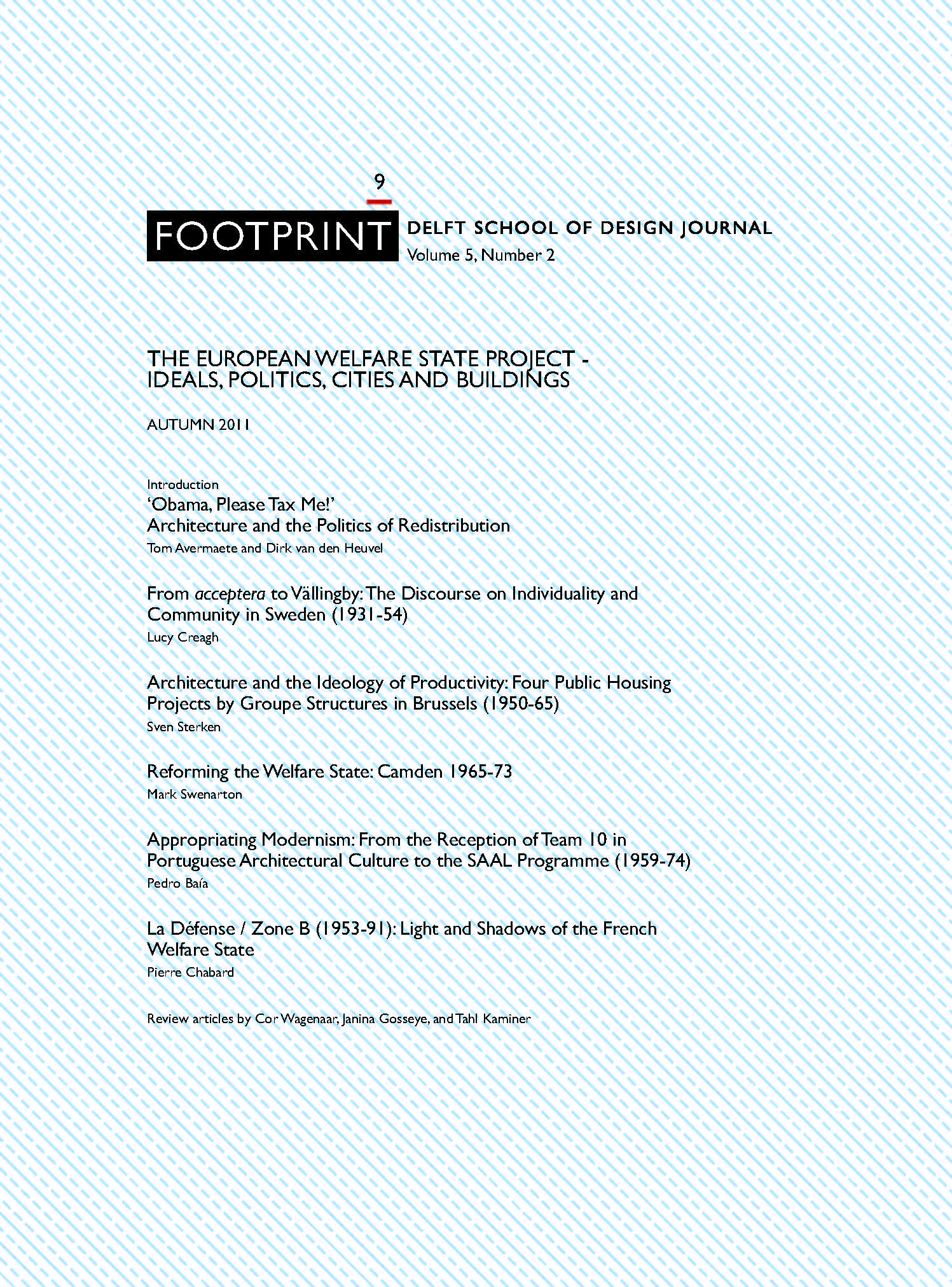 Downloads
License
Authors retain copyright and grant the journal right of first publication with the work simultaneously licensed under a Creative Commons Attribution License that allows others to share the work with an acknowledgement of the work's authorship and initial publication in this journal.
Authors are able to enter into separate, additional contractual arrangements for the non-exclusive distribution of the journal's published version of the work (e.g., post it to an institutional repository or publish it in a book), with an acknowledgement of its initial publication in this journal.