Interpreting the Contemporary Metropolis: Notes on the Urban Debate and on Ignasi Solà-Morales
Abstract
The theory of urbanism faces the difficult task of struggling to make acknowledgeable the complexity of the metropolitan form. In this sense, the legacy of the recently diseased history researcher and architecture theorist Ignási Sola-Morales arises as a sharp, generous and open perspective. Besides an apparent sense of enigma, his work has the genuine capacity of describing the cartography the metropolis and its form in its contemporary complexity. Being a teacher at the COAC (Cataluña's college of architects) allowed him to draw one of the most remarkable and sharp theoretical cartographies of the contemporaneous condition of the metropolitan architecture. A complex line of thought towards architecture being born from a cross from artistic and philosophical ideas, capable of causing breaches on the architectural culture.
His writings correspond, in a certain way, to a selection of "categories" on which to lay the provisory interpretations of a contemporary metropolis and its form that is, in his own words, multiple, non convergent and of an instable shape arising from the crystallization of various forces. From all that, the outcome is a complex system united, as far as I'm concerned, by the permanent generosity of proposing to romantically rise above the bizarreness of a late-capitalism, post-historical world. In this paper we intend to show how the work of Ignási Sola Morales presents, in a generous, sharp and open way besides all the apparent enigma, the genuine capacity of cartographing the city and its form in all its contemporaneous complexity.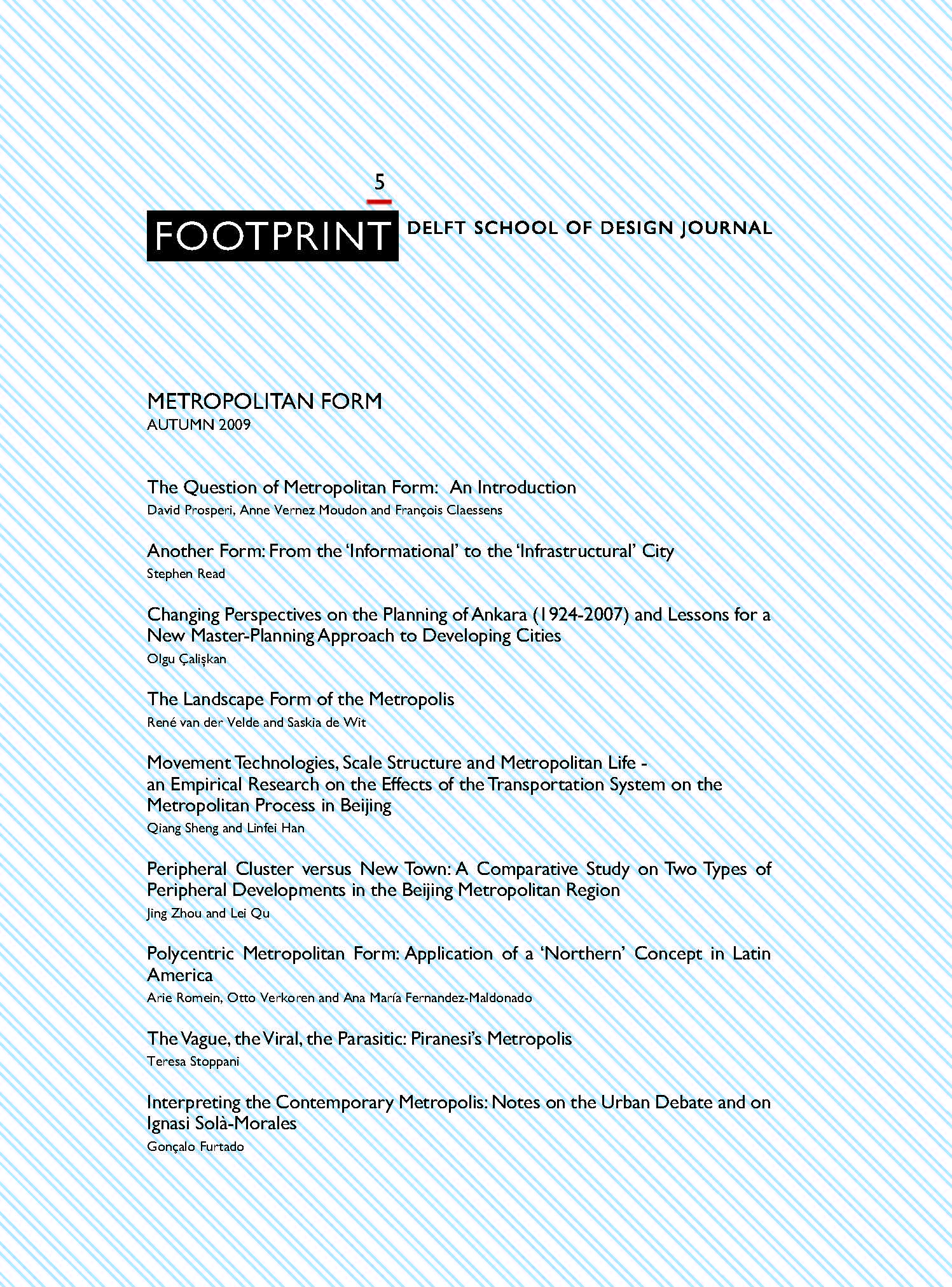 Downloads
License
Authors retain copyright and grant the journal right of first publication with the work simultaneously licensed under a Creative Commons Attribution License that allows others to share the work with an acknowledgement of the work's authorship and initial publication in this journal.
Authors are able to enter into separate, additional contractual arrangements for the non-exclusive distribution of the journal's published version of the work (e.g., post it to an institutional repository or publish it in a book), with an acknowledgement of its initial publication in this journal.