The Vague, the Viral, the Parasitic: Piranesi's Metropolis
Abstract
In mid-18th century Giovanni Battista Piranesi's etchings systematically document the old and new monuments, decrepit buildings and broken down infrastructures of a Rome that continues to inhabit and reinvent its past. His views of Rome offer a devastating account of the blurring of distinctions and articulations that time, use and neglect have imposed on the old differentiations of the urban and the rural, the public and the private, the monumental and the domestic in the 18th century city. Rome becomes for Piranesi the laboratory for a questioning of architecture that places his work well beyond the debate on style and on the origin that dominated the architectural discourse of his time. This paper suggests that Piranesi's images anticipate the dispersion and sprawl of the city of today, in which the 'vague', the 'viral' and the 'parasitic' become modes of inhabitation and of transient negotiated definition.
In the Antichità di Roma, ancient buildings are represented not only in their large scale and magnificence, but also in their decay and reversal to a state of naturalness. These works, together with the acute observations of the Vedute di Roma, provide the materials that are then dislocated, manipulated, cloned and endlessly mutated by Piranesi in the synthesis of the Campo Marzio dell'Antica Roma, in which the historical city is almost entirely dissolved and replaced by an extraordinary congestion of fragments. When they are re-examined on the grounds of contemporary architectural and urban theory, the sites of Piranesi's views reveal anticipations of phenomena that affect the metropolis of today. Political, social and economic conditions have changed dramatically, but the questions asked of architecture in and by these sites challenge the definition of an architecture of style, forms and boundaries – in the 18th century as well as in the 21st – in favour of an architecture of change.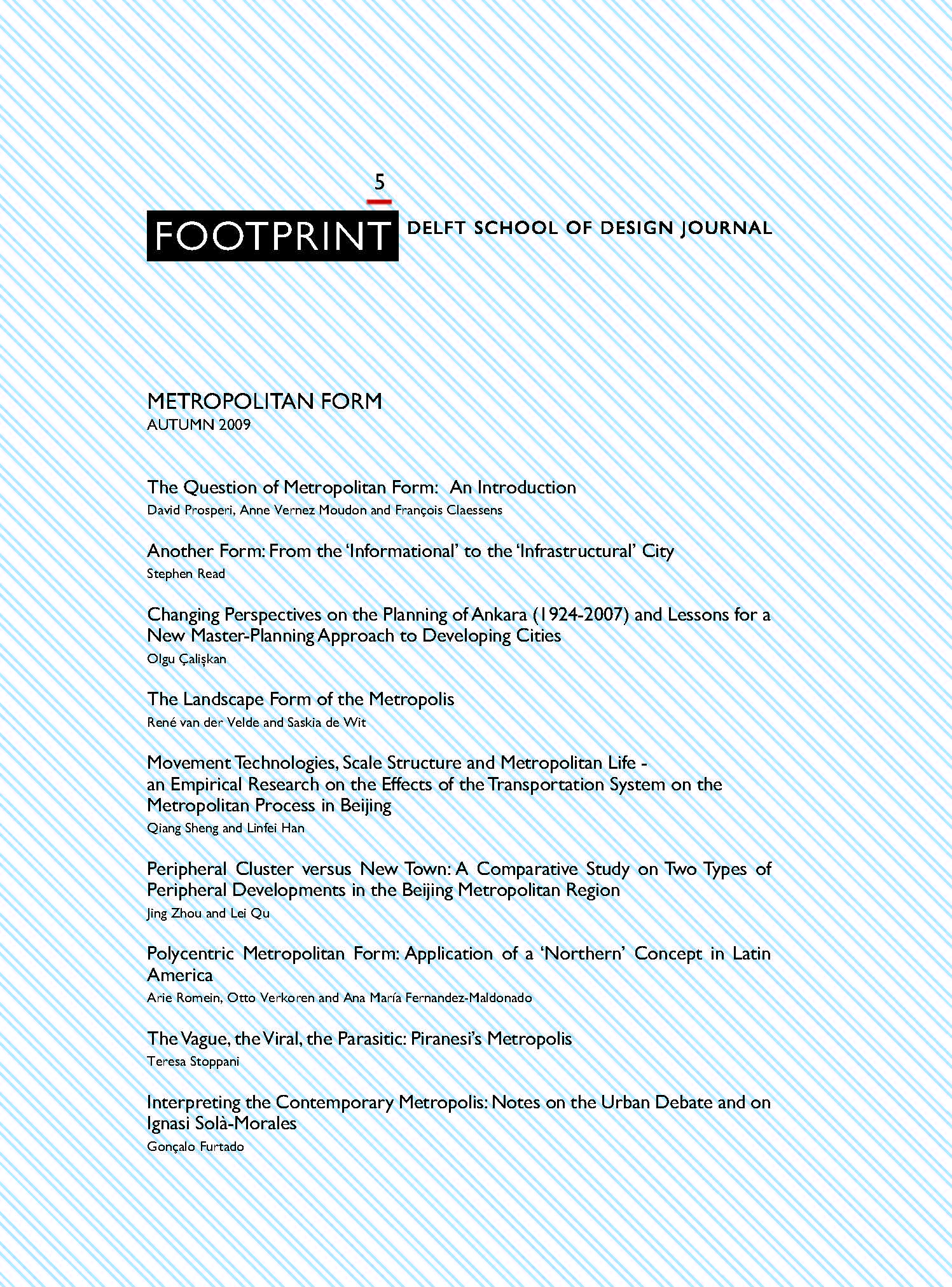 Downloads
License
Authors retain copyright and grant the journal right of first publication with the work simultaneously licensed under a Creative Commons Attribution License that allows others to share the work with an acknowledgement of the work's authorship and initial publication in this journal.
Authors are able to enter into separate, additional contractual arrangements for the non-exclusive distribution of the journal's published version of the work (e.g., post it to an institutional repository or publish it in a book), with an acknowledgement of its initial publication in this journal.