Another Form: From the 'Informational' to the 'Infrastructural' City
Abstract
The city is at once material and medium, substantial and enduring on the one hand but mobile, changeable and different things to different people on the other. So to speak of its form has never been straightforward. In the last fifty years the city has become enmeshed in momentous processes transforming our societies and our senses of our place in the world. We have seen urban places become drawn into ever more integrated circuits with other places across the boundaries of nations and continents. This leaves us with question marks about the places we inhabit today and has generated problems of place and coherence in the contemporary city.
Without offering solutions to problems of sprawl and fragmentation, I propose here a way of understanding the city and its growth as ordered. To do this I extend Castells's idea of the 'technological paradigm' to spaces of places as well as those of flows and outline an urban form comprising limited technical systems, both high and low tech, establishing coherent and bounded infrastructures of objects, subjects and practices. These infrastructures are internally ordered as total technical systems or paradigms while they are also externally related to other infrastructures in backward and forward articulations that are capable of being generative and place-forming.
I argue that we need to understand complex processes of boundary and centre formation in these articulations and use this knowledge to deliver a 'dappled world' of varying niches or inhabitable places from the very large to the very small. We need to find alternatives to the macrophysics and smooth pervasive power of the space of flows by maintaining, inventing and reinventing microphysical architectures of enabling places offering us multiple ways of being and living in our contemporary city.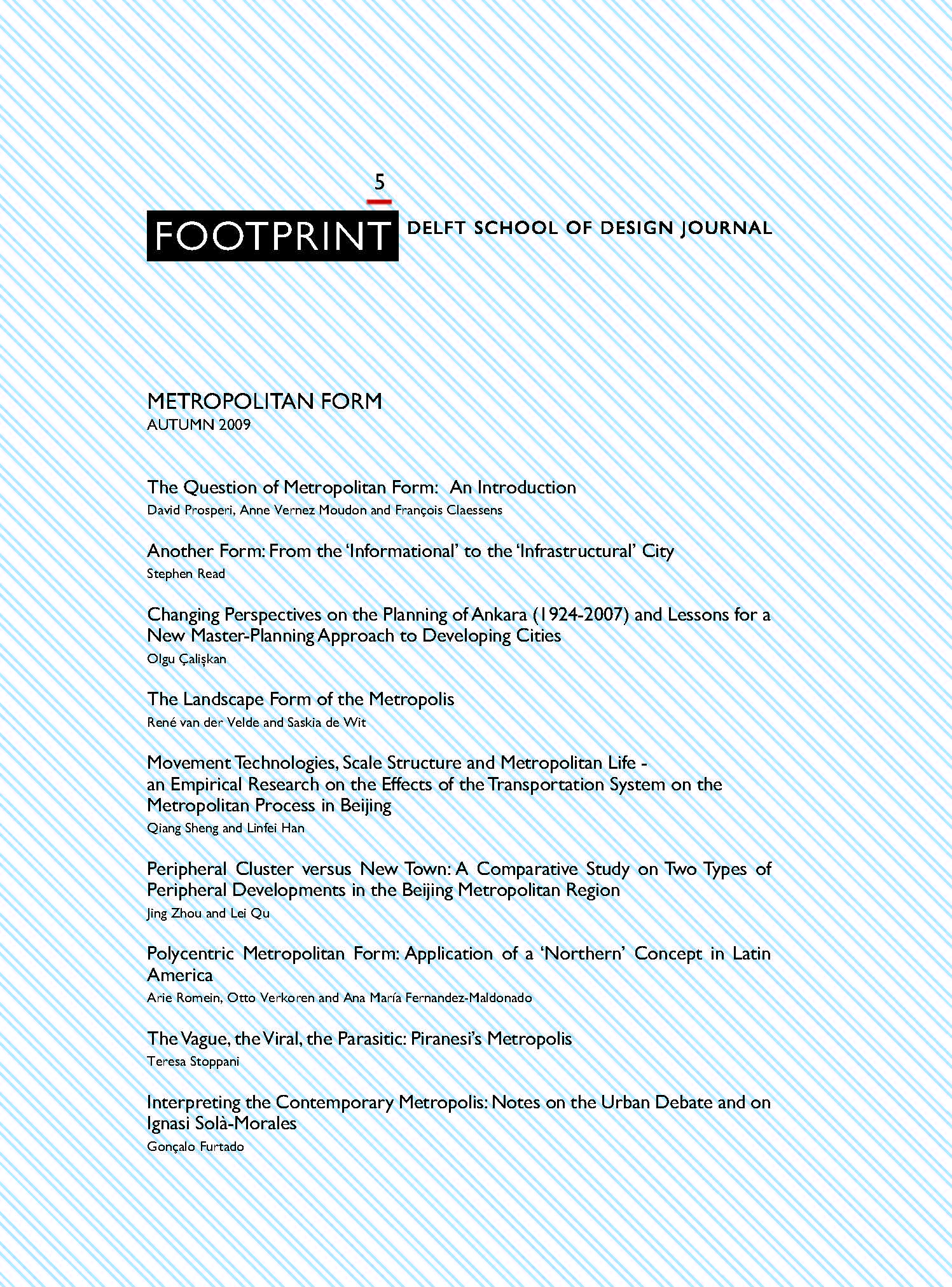 Downloads
License
Authors retain copyright and grant the journal right of first publication with the work simultaneously licensed under a Creative Commons Attribution License that allows others to share the work with an acknowledgement of the work's authorship and initial publication in this journal.
Authors are able to enter into separate, additional contractual arrangements for the non-exclusive distribution of the journal's published version of the work (e.g., post it to an institutional repository or publish it in a book), with an acknowledgement of its initial publication in this journal.