Architectures of Thought
Negentropy, Metabolics and the General Ephemeral
Abstract
The present essay advances Stiegler's neganthropological project by supplementing its genetic structural framework with a metabolic plane of analysis. Neganthropology demands the creation of technologies (exosomatic tertiary inscriptions) that arrest and reconfigure entropic flow, enabling thus collective and personal individuation as well as the diversification of noetic life. All life however must live in and through the 'now', which it transforms. This ephemeral yet general metabolic operation of life constitutes the minimal negentropic unit that can be maintained, a 'now' that neganthropology must attend to. To do so, technology, life and thought must be examined together, none being elevated to the status of a model for the other two. In attempting a non-hierarchic configuration of the three, the essay proposes a new architecture.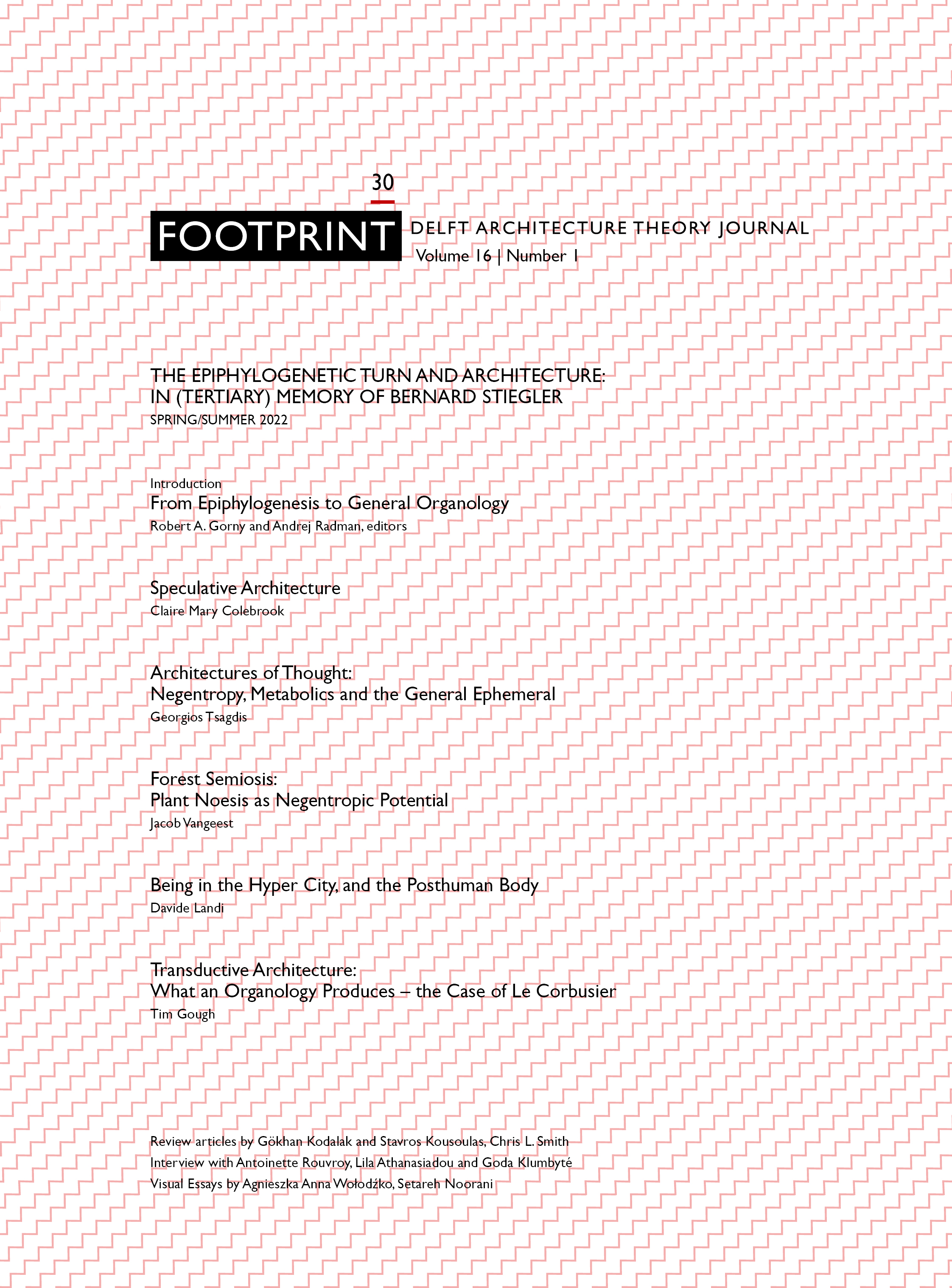 Downloads
License
Copyright (c) 2022 Georgios Tsagdis
This work is licensed under a Creative Commons Attribution 4.0 International License.
Authors retain copyright and grant the journal right of first publication with the work simultaneously licensed under a Creative Commons Attribution License that allows others to share the work with an acknowledgement of the work's authorship and initial publication in this journal.
Authors are able to enter into separate, additional contractual arrangements for the non-exclusive distribution of the journal's published version of the work (e.g., post it to an institutional repository or publish it in a book), with an acknowledgement of its initial publication in this journal.