Trading Zones and the Stickiness of Ideas
Abstract
Following up on her description of architecture as a discourse, or a long and complex conversation sustained by a multitude of professionals, Sarah Williams Goldhagen elaborates on the way this discourse has evolved over the decades, shifting from style as conveyor of meaning, to climate and technique as central concerns of the contemporary architect. Ranging from current historiography and its role in pedagogy, to the different agendas that inform architecture practice and the architecture competition in our time, this conversation provides a series of powerful leads for further investigation.
References
Williams Goldhagen, Sarah and Legault, Réjean (eds.): Anxious Modernisms: Experimentation in Postwar
Architectural Culture. Cambridge (Mass.): MIT, 2000
Williams Goldhagen, Sarah: "Something To Talk About: Modernism, Discourse, Style". Journal of the Society
of Architectural Historians, Vol. 64, No. 2 (2005) 144 – 167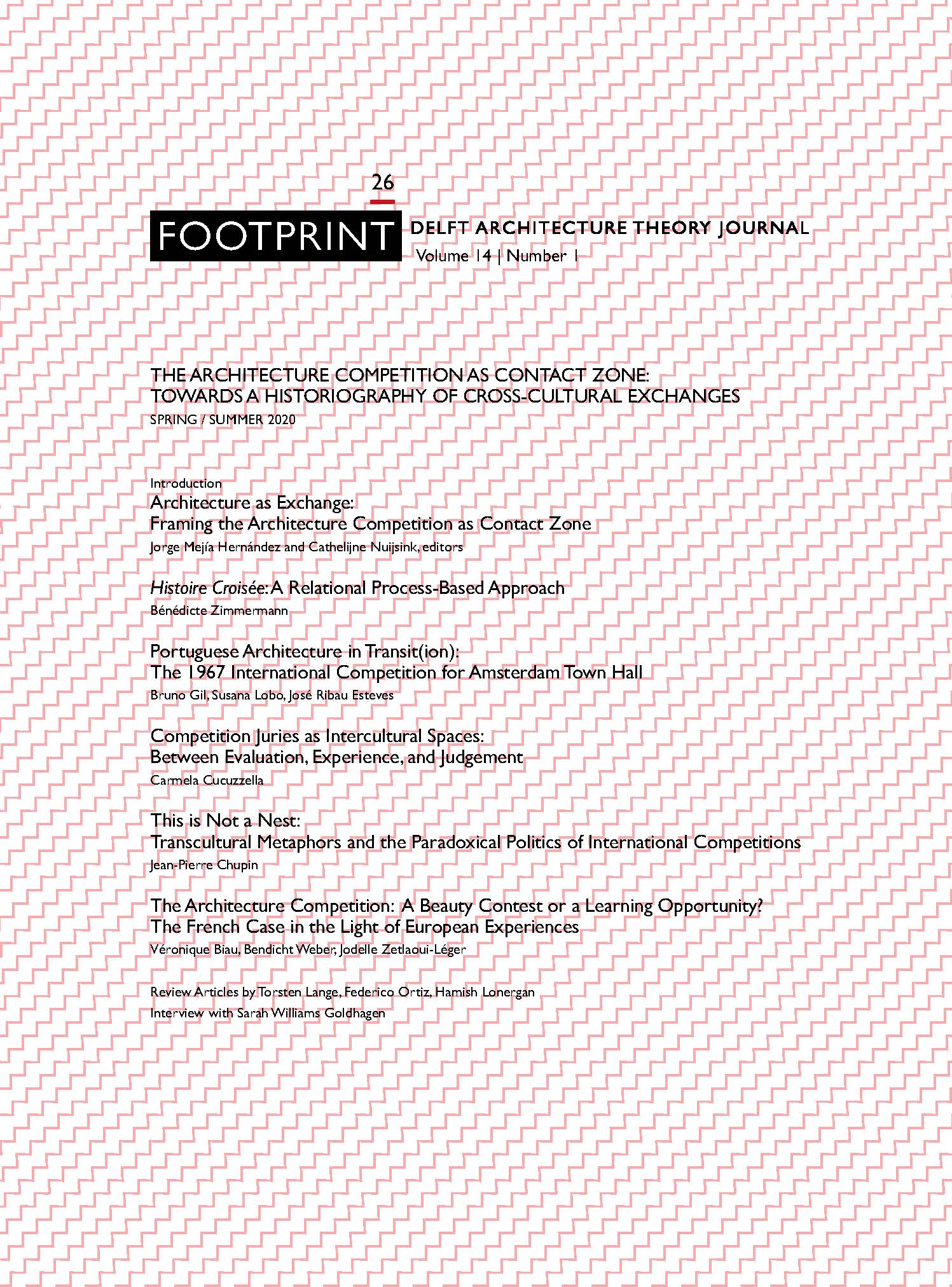 Downloads
License
Authors retain copyright and grant the journal right of first publication with the work simultaneously licensed under a Creative Commons Attribution License that allows others to share the work with an acknowledgement of the work's authorship and initial publication in this journal.
Authors are able to enter into separate, additional contractual arrangements for the non-exclusive distribution of the journal's published version of the work (e.g., post it to an institutional repository or publish it in a book), with an acknowledgement of its initial publication in this journal.