Architecture as a Visual Resource
An Aesthetic Reflection on the Aftermath of War
Abstract
Abstract:
In early 1999 the conflict in Kosovo led to the apocalyptic scenario of NATO-sanctioned bombings of the former Federal Republic of Yugoslavia. One of the targets was the complex of buildings comprising the military headquarters in Belgrade: the Generalštab. Over the past twenty years no intervention has been made to repair and protect this cultural monument damaged by war, but its mental image has inevitably changed, transgressing the identity of the historical event. The drawing project The Generalštab Building as Image: A History Decomposeddeals with an aesthetic reflection on political bodies and conditions, asking how they have re-territorialised the material reality of the Generalštab building as a cultural artifact into the performativity of its political function.
Keywords:
War, cultural monument, visual narratives, perception.
References
Boccioni, Umberto, et al. "The Exhibitors to the Public 1912." In Futurist Manifestos, edited by Umbro Apollonio. Boston: MFA Publications, 2001.
Kaplan, Caren. "Bringing the War Home - Visual Aftermaths and Domestic Disturbances in the Era of Modern Warfare." Podcast by MIT Comparative Media Studies/Writing. February 21, 2019, audio, 1:35:17. https://cmsw.mit.edu/podcast-caren-kaplan-bringing-the-war-home-visual-aftermaths-and-domestic-disturbances-in-the-era-of-modern-warfare/.
Henderson, Linda Dalrymple. "Illuminating energy and art in the early twentieth century and beyond: from Marcel Duchamp to Keith Sonnier." In Energies in the Arts, edited by Douglas Kahn, 127-169. Cambridge, MA: The MIT Press, 2019.
Steyerl, Hito. The Wretched of the Screen. Berlin: Sternberg Press, 2012.
Virilio, Paul. War and Cinema: The Logistics of Perception. Translated by Patrick Camiller. London: Verso, 1989.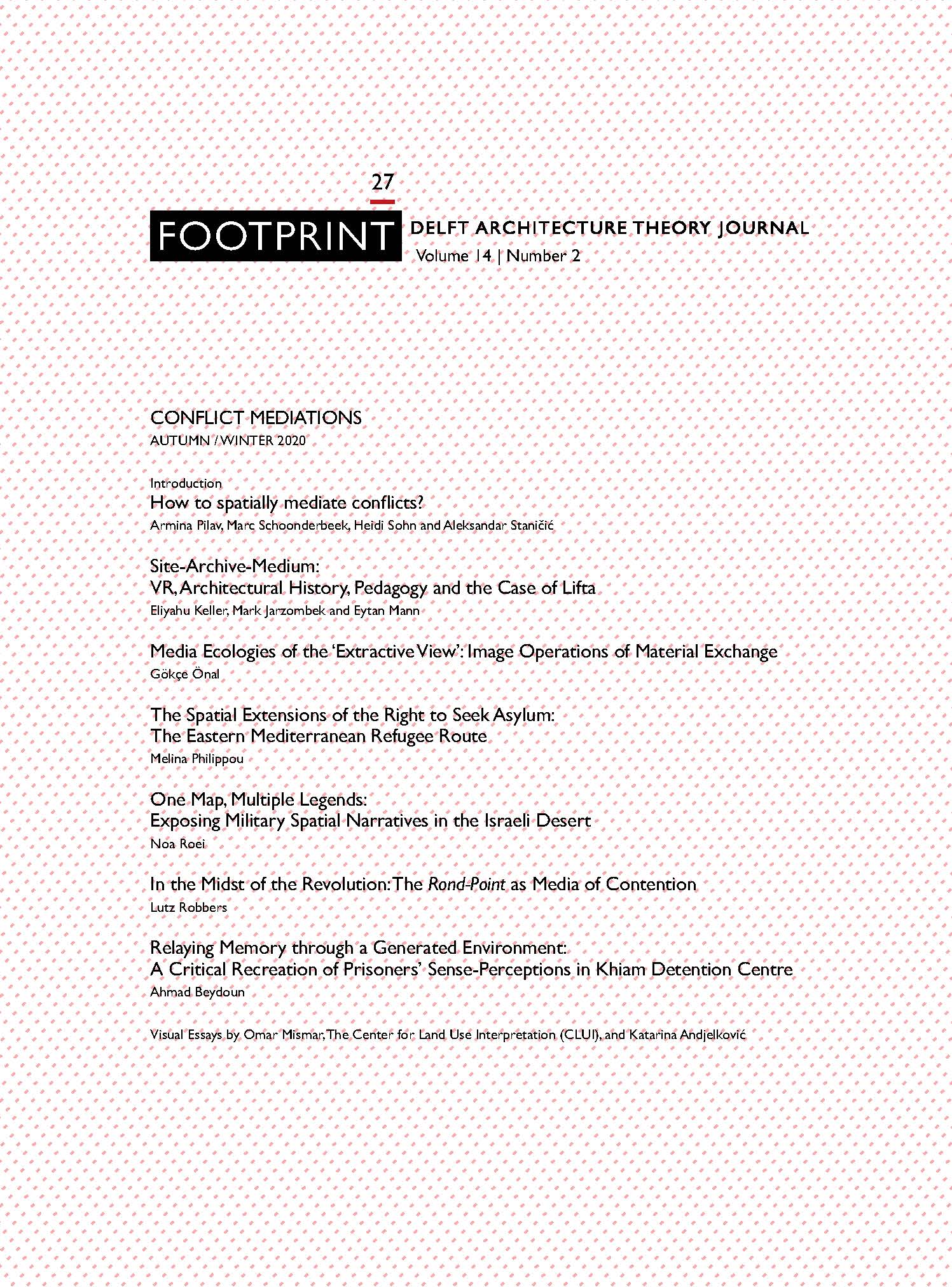 Downloads
License
Copyright (c) 2021 Katarina Andjelkovic
This work is licensed under a Creative Commons Attribution 4.0 International License.
Authors retain copyright and grant the journal right of first publication with the work simultaneously licensed under a Creative Commons Attribution License that allows others to share the work with an acknowledgement of the work's authorship and initial publication in this journal.
Authors are able to enter into separate, additional contractual arrangements for the non-exclusive distribution of the journal's published version of the work (e.g., post it to an institutional repository or publish it in a book), with an acknowledgement of its initial publication in this journal.