Tema Manhean, Tema (GH)
Jane Drew & Maxwell Fry
Abstract
In 1952, a year after Kwame Nkrumah became the first Prime Minister of what was then the British colony of the Gold Coast (now Ghana), the decision was made to build a brandnew harbour as part of the ambitious Volta River Project. For the relocation of Tema, a small fishing village that stood in the way of the new development, the English office of Maxwell Fry, Jane Drew and Denys Lasdun was engaged.
Although there was a plan for a whole new city to be built on the site of the demolished village, it was decided not to incorporate the villagers in this new city. Instead, a separate settlement was designed (Tema Manhean) so that the villagers could keep their own identity while still improving their living environment. This decision caused a serious dilemma: because of its authenticity the tribe was condemned to remain an enclave of traditional living, while next door in the new Tema (p. 194) modern progress unfolded in all its attractiveness.
Fry and Drew developed a social and participatory hands-on approach, working in cooperation with the African chiefs. In Old Tema, they started mapping the existing fishing village spatially and socially, and examined the cultural traditions and the social structure. The process initiated for the resettlement of the villagers was remarkable, since it involved participation of the residents to a degree uncommon at that time, even in Europe. The main problems the architects encountered had to do with the power structure within the village and conflicting interests of residents, as well as discussions about identity, respect, individual versus collective interests, social structure and last but not least, money. It took seven years and some bulldozers to convince the whole community to move.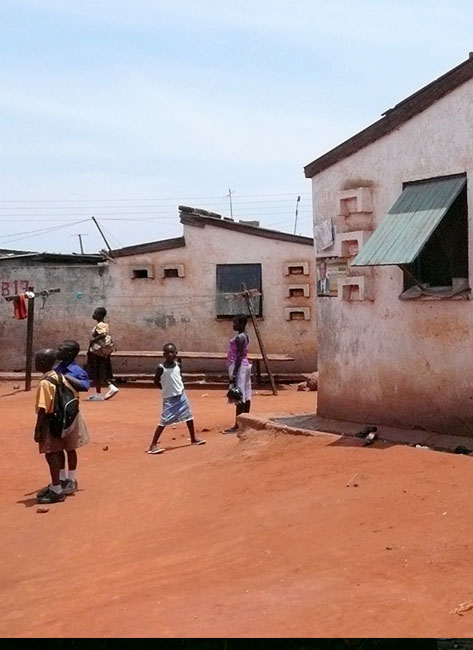 Downloads