'A Generation Is Growing up That Can't Even Share a Single Facility': Interview with Hein de Haan, CASA
Joosje van Geest

TU Delft, Architecture and the Built Environment
Abstract
Since the 1980s, architect Hein de Haan (b. 1943) has been involved in countless housing projects based on collective private commissioning, or CPC. 'People often ask me how to go about it, and I hand them all sorts of information.' De Haan is a missionary for CPC. Working out of CASA (Coöperatief Architectenbureau voor de Stadsvernieuwing in Amsterdam), a cooperative architecture firm specialized in urban development, he earned national recognition with Het Kameel (1984-1986), a new building complex comprised of 28 residential/work units in Vlaardingen realized within the sphere of the housing act. 'This is one of the most true-toform CPC projects because the initiative came entirely from the future residents. They didn't start looking for a housing corporation until it was being put out to tender. The corporation was not amused at being called in at such a late stage,' smiles De Haan.
Visiting the Vrijburcht, his most recent CPC project in Amsterdam's IJburg district, where he also lives and works himself, we spoke with the doyen of collective building in the Netherlands about collective commissioning, Dutch regulations and current limitations.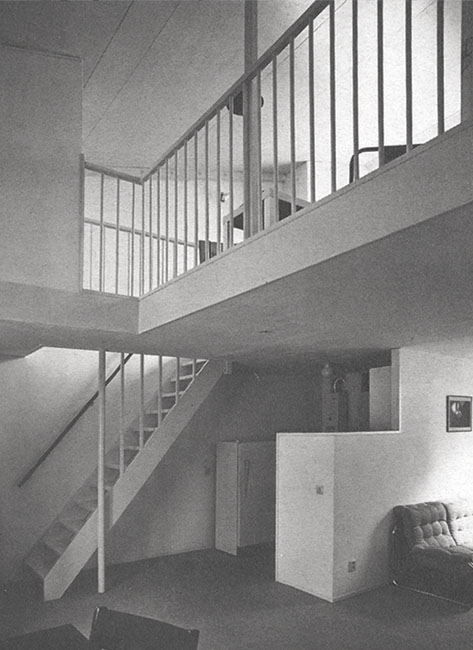 How to Cite
VAN GEEST, Joosje. 'A Generation Is Growing up That Can't Even Share a Single Facility'.
DASH | Delft Architectural Studies on Housing
, [S.l.], n. 08, p. 48-58, june 2018. ISSN 1877-7007. Available at: <
https://journals.open.tudelft.nl/dash/article/view/4862
>. Date accessed: 28 nov. 2020.