Typological design solutions in the path to climate resilience supported by urban surface analysis
Keywords:
Typological design, climate resilience, microclimate, urban design
Abstract
In the previous chapter the role of the urban microclimate in the design process is discussed. This chapter assists planners and designers to increase the role of the microclimate in their design. To merge microclimate solutions with urban design challeges, this chapter explores the spatial implication of climate adaptation measures in specific Dutch neighbourhood typologies. The research question adressed is: How can neighbourhoods become climate robust considering the morphology of Dutch neighbourhood typologies?
The scale is a determining aspect in the decision-making process regarding climate adaptation measures. Usually the neighbourhood scale is chosen because this can be managed by municipalities or housing corporations. However, the effects of measures in the first place is on the local street scale. Because many neighbourhoods have a characteristic building typology and organisation of the public space it is possible to give a general statement of the most appropriate measures. For example, historic urban areas have a completely different starting point than garden cities.
In this chapter a new categorisation of neighbourhoods is presented to combine microclimate indicators with traditional urban typologies. A qualitative method based on case studies is used to come to general climate adaptation measures or strategies per microclimate category. All neighbourhood case studies start with an analysis of the physical properties, followed by at least one design solution or strategy. The design solutions and strategies are input for the general conclusions per microclimate category. This part of the thesis can be described as 'typological research' according to the scheme made by de Jong & Voordt (2002), presented in Figure 8.1. In the case studies the context is variable (different neighbourhoods) and the object is determined (different cases per microclimate category). Each separate case study is, however, a 'design study' in itself, with one specific neighbourhood and thus determined context and variable climate adaptation solutions (objects).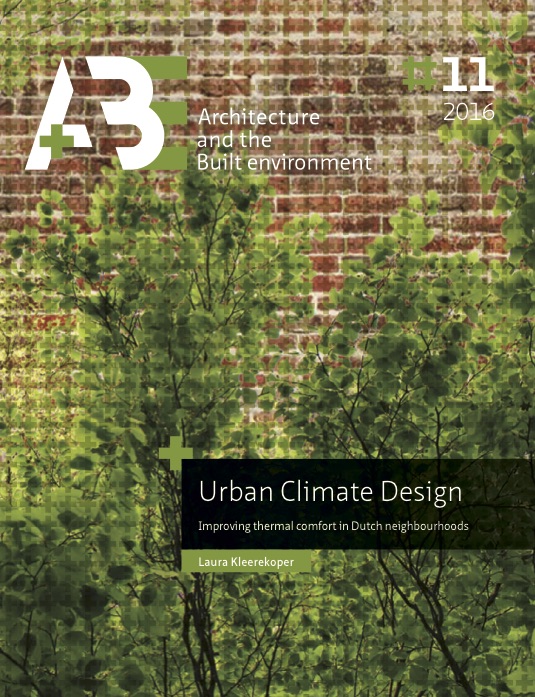 Downloads
License
This work is licensed under a Creative Commons Attribution 4.0 International License.