Energy efficiency in French social housing renovations via Design-Build-Maintain
Keywords:
building renovation, Design-Build-Maintain, energy savings, integrated contracts, social housing
Abstract
The renovation of existing building stock is seen as one the most practical ways to achieve the high energy savings targets for the built environment defined by European authorities. In France, the Grenelle environmental legislation addresses the need to renovate the building stock and specifically stresses the key role of social housing organisations. In recent years, French procurement rules have been modified in order to allow social housing organisations to make use of integrated contracts such as Design- Build-Maintain. These contracts have a greater potential to deliver energy savings in renovation projects than do traditional project delivery methods, like Design-Bid-Build. This is because they facilitate collaboration between the various actors and boost their commitment to the achievement of project goals. In order to evaluate the estimated potential of such contracts to achieve energy savings, two renovation projects (carried out by two French social housing organisations) were analysed from their inception until the end of construction work. The analysis is based on written tender documents, technical evaluation reports, observations of the negotiation phase (in one of the cases) and interviews with the main actors involved. Findings show that Design-Build- Maintain contracts do indeed offer substantial energy savings. Both projects achieved higher energy targets than those initially required. Furthermore, the energy results are guaranteed by the contractor, through a system of bonuses and penalties. Other results demonstrate that, compared to previous Design-bid-Build renovation projects, these projects were completed in less time (from project inception to completion of the work) and at virtually the same cost. There has also been a substantial improvement in cooperation between the actors involved.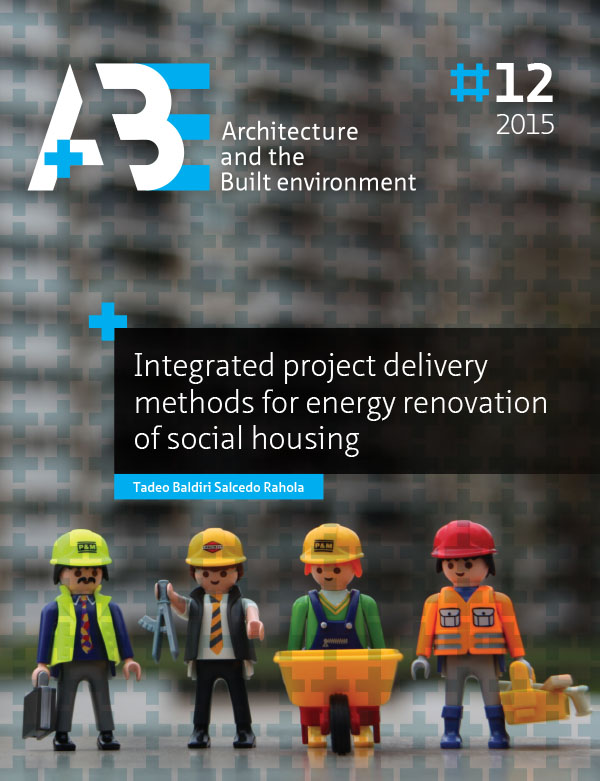 Downloads
License
This work is licensed under a Creative Commons Attribution 4.0 International License.