Project delivery methods in European social housing energy renovations
Keywords:
project delivery method, energy savings, renovation, social housing
Abstract
Purpose: The aim of the present study was to characterize the main project delivery methods that are used for the renovation of social housing, and to analyse the advantages and disadvantages of their application for energy renovations in order to assist social housing organisations making an informed decision on the choice of a project delivery method that suit their organizational context.
Design/methodologies/approach: The study is based on a literature review, five case studies of renovation processes by five social housing organizations in four EU countries, a questionnaire completed by 36 social housing organizations from eight EU countries, and a series of 14 interviews with energy renovation experts from 10 EU countries.
Findings: Four main project delivery methods were identified: Step-by-Step, Design- Bid-Build, Design-Build and Design-Build-Maintain. Design-Build-Maintain has the maximum potential to deliver energy savings because it facilitates collaboration between the various actors and promotes their commitment to achieving project goals.
Research limitations: The presented data is not meant to be representative for a country or the sector as a whole, but aims to indicate the main characteristics of the current energy renovations carried out by European social housing organizations.
Practical implications: Social housing organizations are provided with useful information about the advantages and disadvantages of different project delivery methods for energy renovation projects assisting them to choose for the option that suit their organizational context.
Originality/value: This study fills a knowledge gap about the project delivery methods currently used in social housing energy renovations and their potential for energy renovations.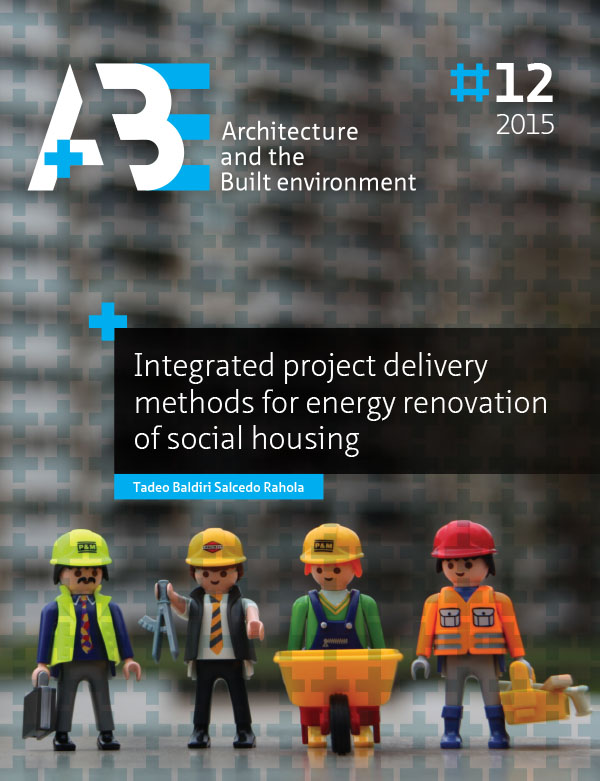 Downloads
License
This work is licensed under a Creative Commons Attribution 4.0 International License.