Assessment of the likelihood of implementation strategies for climate change adaptation measures in Dutch social housing
Keywords:
adaptation, climate change, governance partnering, policy development, social housing
Abstract
Housing providers have to keep adapting their building stock to keep pace with the dynamic changes in the urban environment. One of the main drivers of adaptation is climate change, caused primarily by man-made greenhouse gases. Climate change is impacting on urban areas largely through drought, flooding from extreme precipitation, and heat stress. Climate change not only threatens the building stock, but also the quality of life of people living and working in urban environments. In the Netherlands, housing associations have strong interests in and responsibilities for managing the social housing stock and maintaining quality of life, but they seem scarcely aware of the challenge that lies ahead in terms of adapting their stock to the impacts of climate change. This paper focuses on physical adaptations to the housing stock and discusses the likelihood of the adoption of five implementation strategies for climate adaptation measures as assessed by decision-makers in Dutch housing associations in an online survey. The strategies combine conceptual approaches in policymaking, involvement of external players, and the execution of construction projects in a partnering approach, with the addition of one extra strategy that assigns a central position to the tenants. There was no strategy that stood out clearly as the one most likely to guide the implementation of measures. Many housing associations do, however, see opportunities in this area and might be persuaded to take action if they were provided with a wide palette of implementation strategies from which they could select the most suitable combination.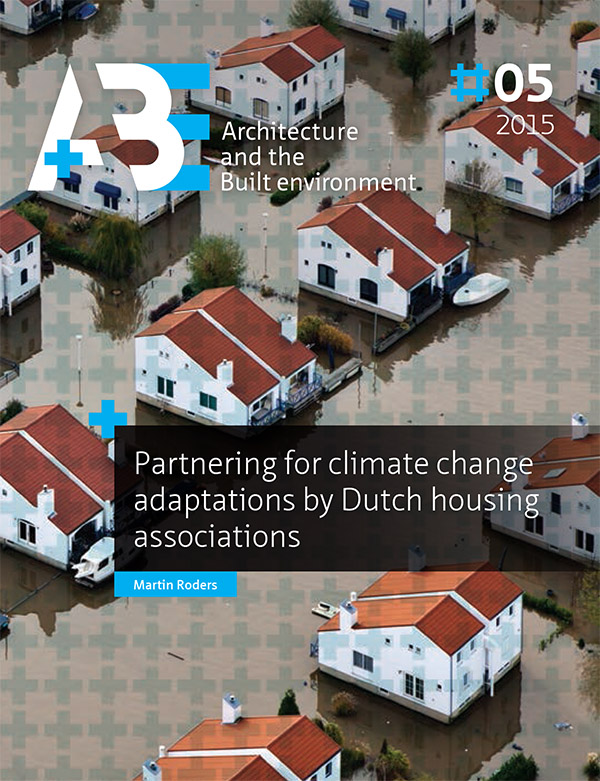 Downloads
License
This work is licensed under a Creative Commons Attribution 4.0 International License.