Evaluation of climate change adaptation measures by Dutch housing associations
Keywords:
adaptation, climate change, social housing, technical measures
Abstract
Purpose – Research into climate change adaptation measures has resulted in the identification of 155 such adaptation measures that contribute to making the built environment more climate resilient. These measures mainly focus on new construction. This paper assesses the feasibility of the measures for the existing social housing stock in the Netherlands.
Design/methodology/approach – Interviews were conducted with 12 property managers and policy staff members from Dutch housing associations. The interviewees judged 21 measures that were designed to adapt dwellings to heat-related problems caused by climate change, and they also answered questions regarding their awareness of climate change and regarding the feasibility of the measures.
Findings – Low awareness of climate change adaptations, the financing of the measures and the technical complexity of adaptation measures are perceived barriers to implementation. Several possibilities to remove these barriers are discussed. Research limitations/implications – The sample of 12 interviewees provides valuable insight into the opinions of a select group of policymakers from housing associations. The judgments were made based on the personal experiences and expectations of the interviewees.
Originality/value – This paper provides valuable insight into the opinions of policymakers and decision-makers in Dutch housing associations on climate change adaptation measures in the existing building stock. These insights will be of use for policymaking at the local and national levels directed towards creating a resilient building stock.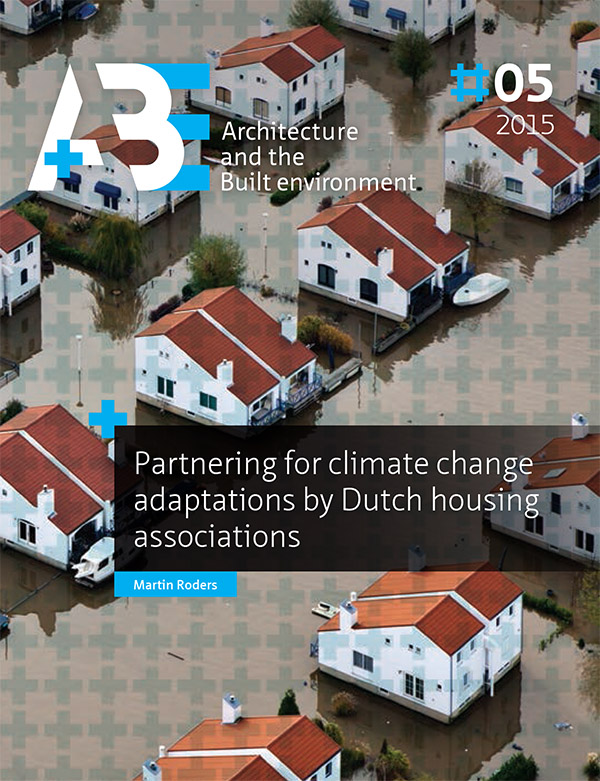 Downloads
License
This work is licensed under a Creative Commons Attribution 4.0 International License.