Awareness of climate change adaptations among Dutch housing associations
Keywords:
awareness, adaptation, climate change, mitigation, social housing
Abstract
Climate change: the question is not anymore if it happens, but what the impact is of its effects such as drought, heat waves and increased precipitation on the quality of our lives in cities, offices and houses. A significant share of the Northern European housing stock is owned and maintained by large stock owners, such as housing associations. It is their responsibility to be aware of changes and risks that might challenge the quality of life of their tenants. Moreover, in order to provide housing with a good market value in the future, adaptation to climate change can no longer be overlooked. With the aim to discover the level of awareness of climate change adaptation among Dutch housing associations, a content analysis was undertaken on the policy plans and the annual reports of the 25 largest housing associations. Subsequently they were classified according to their level of awareness. The analysis returned no topics that directly referred to climate change adaptation, which implies that all housing associations are categorised as being 'unaware'. Therefore, in order to reach higher levels of awareness and to incentivize the implementation of adaptation measures, appropriate governance strategies need to be developed. Future research will define the characteristics of these strategies in relation to the level of awareness of the housing associations. Adoption of the measures could be easier if adaptation measures are combined with maintenance activities, as this has been the case with mitigation measures.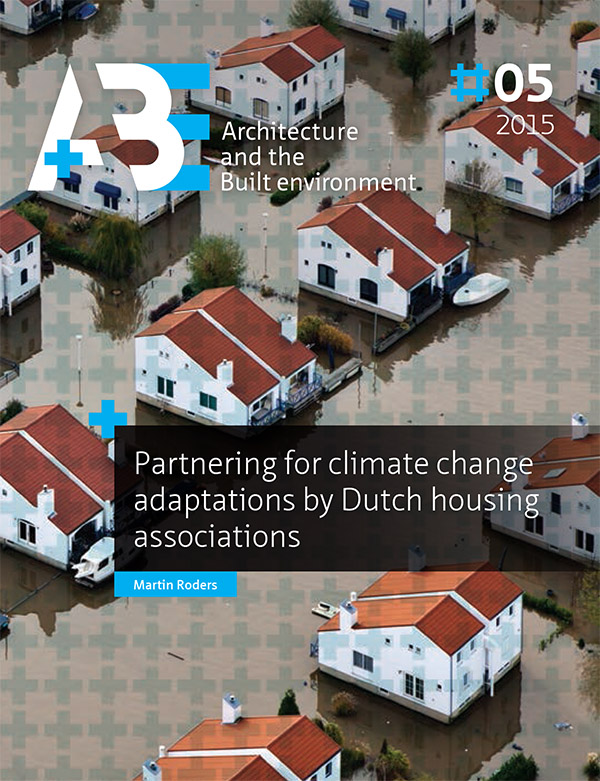 Downloads
License
This work is licensed under a Creative Commons Attribution 4.0 International License.