African New Towns
An adaptive, principle-based planning approach
Abstract
The New Towns (mixed use urban developments planned and built from scratch) initiated across the African continent since 1990 are overwhelmingly designed and built according to urban planning models from the previous century (Watson 2013; Marcinkowski 2018; Keeton and Provoost 2019). This has produced a generation of New Towns with rigid physical infrastructure and strict building regulations, that do not support the spatial manifestations of the 'informal' sector. As a result, these New Towns may become insular enclaves and informal settlements may develop adjacently to them. Residents of these adjacent areas may not have access to the services and amenities offered within the New Towns (Keeton and Provoost 2019). Coupled with the implicit vulnerabilities of emerging and threshold economies, the contextual mismatch of the imported urban models exacerbates spatial segregation at an urban scale. Additionally, contemporary New Town models often do not take current climate variability or future climate change threats into account. As implemented in the African context, they rarely respond effectively to surrounding natural landscapes or environmental sensitivities (Keeton and Nijhuis 2019).
Building on the arguments that (1) equal access to resources is a key component of sustainable development and that (2) urban planning benefits from new linkages between critical social theory and environmental science, this research proposes that applying adaptive urban planning principles to New Towns in the African context can increase ecological sustainability and social inclusivity (WCED 1987; Fainstein and Campbell 2012). The objective of this research is therefore to address the spatial challenges of African New Towns by developing an alternative planning and design approach that acknowledges both social and environmental dimensions, as well as the constant state of change that all cities exhibit. This is done by addressing four main research questions: (1) What are the spatial problems of African New Towns caused by the application of common planning approaches? (2) What are the principles of a more adaptive and sustainable planning and design approach and how can they address these problems? (3) How and to what extent can the adaptive planning and design principles be improved and applied? And finally, (4) As a result of the findings, how can adaptive planning approaches and the related principles be implemented?
The research first identifies the spatial challenges specific to contemporary African New Towns through a combination of empirical data collection and literature review. The research moves forward to bring these shared spatial challenges together with a set of guidelines for New Towns originally written by Michelle Provoost as an addition to UN-Habitat's New Urban Agenda (Provoost 2016). The analysis of shared spatial challenges is used to revise, expand and refine these guidelines into a set of adaptive planning and design principles specific to African New Towns. The resulting principles are then tested by applying them through case study analysis of three existing New Towns to establish their universality as well as their ability to acknowledge local specificities.
In the final phase of the research, two short-term workshops validate the results by testing implementation of the principles in two African New Towns (Tatu City, Kenya and Mahonda, Zanzibar). The research concludes that the adaptive planning and design principles can be an effective starting point for stakeholders involved in the development of New Towns across Africa. It furthermore concludes that these principles must be adapted locally to meet the individual urgencies of different sites.
This research contributes to the existing body of literature on contemporary African New Towns (Watson 2014; Murray 2017; Van Noorloos and Kloosterboer 2018; Keeton and Provoost 2019). Notably, most authors working on this topic primarily employ internet sources or a single case study to build their arguments, which can be problematic in the African context where remotely-sourced data is often unreliable and New Towns as a group exhibit vast divergences that may limit the transferability of results from individual case studies. This research therefore fills a knowledge gap by bringing together empirical evidence acquired during fieldwork in Angola, Egypt, Ethiopia, Ghana, Kenya, Morocco, and Tanzania, combined with literature review and the results of interdisciplinary workshops to support its claims. It also contributes to the current debate on normative assumptions regarding planning in the Global South (Watson 2002; Watson 2016; Cirolia and Berrisford 2017), and directly addresses the disconnect between academia and practice regarding contemporary African New Towns (Grubbaur 2019; Keeton and Provoost 2019). Finally, this study aims to provide an alternative approach for planners, developers and decision-makers initiating tomorrow's New Towns in Africa.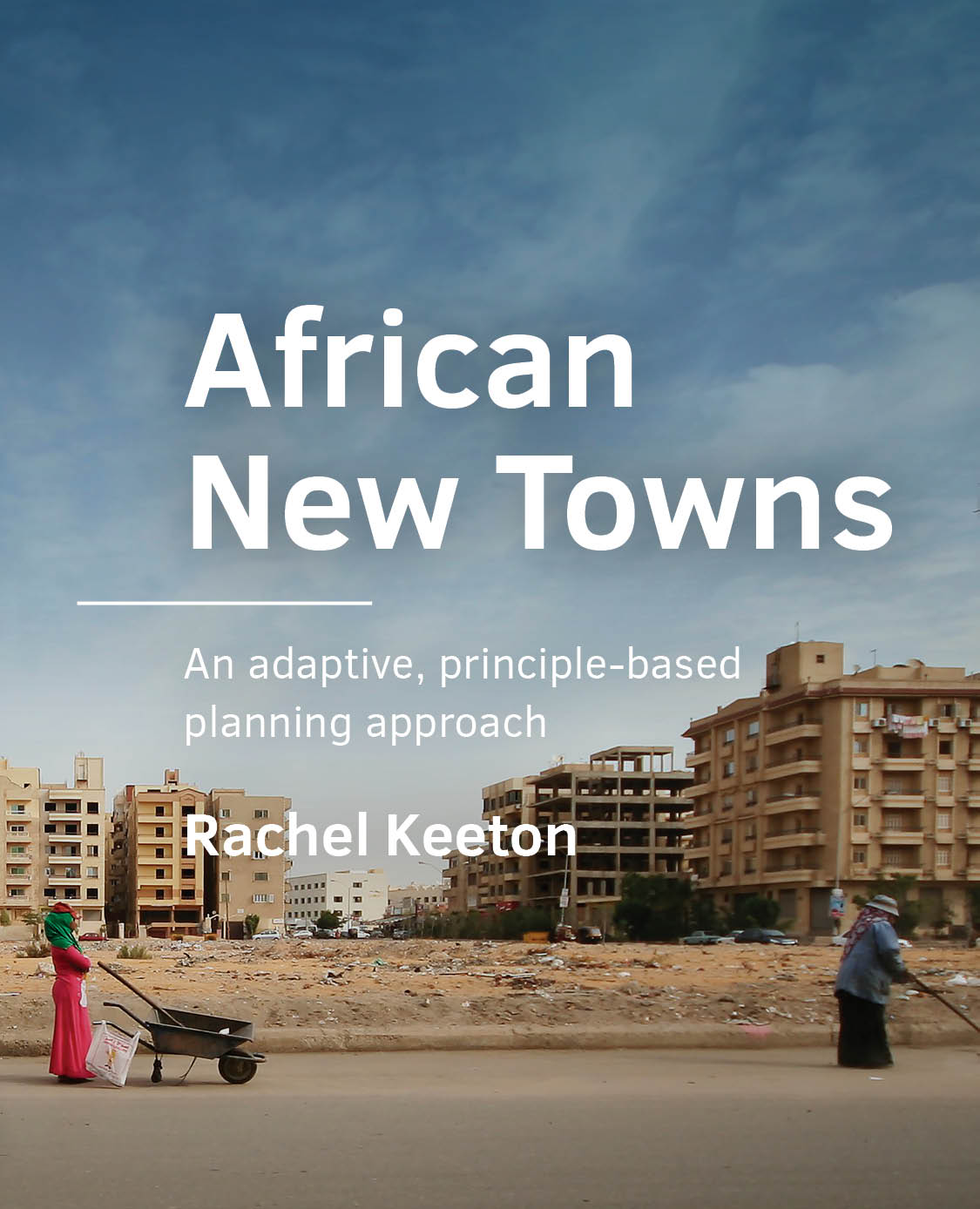 Downloads
Section
Book (Full version)