Transformation of place identity; a case of heritage and conflict in Iraq
Abstract
Throughout history, war and conflict have caused fundamental political, economic, and social transformations around the world, spatially impacting urban form. Nowhere is this more evident than in cities with distinctive identity and a rich historical landscape. Erbil, the capital of the Kurdish region and the forth-largest urban area in Iraq is such a city. Increased political and economic stability after the 2003 invasion of the country has led to a period of reconstruction as a part of the recovery process from decades of war. This has attracted an array of urban actors including international investors and NGOs that have influenced the transformation of Erbil's place identity. 

The city's citadel, a UNESCO's World Heritage Site, dates back to nearly 5000 B.C. and is thought to be one of the world's oldest continuously inhabited settlements, which has gone through layers of different civilisations. It now stands as a symbol of Kurdish history and identity. The study focuses on the transformation of Erbil's historic identity through urban form during the reconstruction process of a post-war city through a morphological analysis of the city's historic core and contemporary urban areas. As government and policy-making system are trying to globally promote the city as the heart of the emerging Kurdish Nation, key informant interviews with local residents, policy makers, and stakeholders were used to explore the intensive urban development and recovery process. The resulting analysis of Erbil's urban form has shown that post-war urban transformation has strong negative impact on place-identity. Therefore the study highlights the need for a resilient approach for cities to respond and recover from war and conflict. An approach that guides the development process in a way that allows for the evolution of place-identity to be rooted in history but open to future possibilities and modernisation.
References
Almukhtar, Avar. Conflict and urban displacement: the impact on Kurdish place-identity in Erbil, Iraq. Urban Disaster Resilience: New Dimensions from International Practice in the Built Environment. London: Routledge, 2016.
Anderson, Liam D., and Gareth R. V. Stansfield. The Future of Iraq : Dictatorship, Democracy, or Division? Updated ed. ed. New York, N.Y. ; Basingstoke: Palgrave Macmillan, 2005.
Arnold, James R. Saddam Hussein's Iraq. Twenty-First Century Books, 2008.
Ashworth, Gregory and Peter Larkham. Building a New Heritage (Rle Tourism).
Aziz, Mahir A. The Kurds of Iraq: Ethnonationalism and National Identity in Iraqi Kurdistan. London: I.B. Tauris, 2011.
Balaghi, Shiva. Saddam Hussein : A Biography. Westport, Conn.: Greenwood ; Oxford : Harcourt Education [distributor], 2006.
Bornberg, Renate, Midya Arif Tayfor, and Maria Jaimes. Traditional versus a global, international style: Aarbil, Iraq. Retrieved on October 7 (2006): 2013.
Chaliand, Gerard. The Kurdish Tragedy [in Translation of: Le malheur kurde.]. London: Zed Books in association with UNRISD, 1994.
Diener, Alexander C., and Joshua Hagen. Borderlines and Borderlands : Political Oddities at the Edge of the Nation-State. Lanham, MD: Rowman & Littlefield Publishers, 2010.
Graham, Brian. Heritage as knowledge: capital or culture? Urban studies 39, no. 5-6 (2002): 1003-1017.
Gunter, Michael M. The Kurds Ascending : The Evolving Solution to the Kurdish Problem in Iraq and Turkey. Basingstoke: Palgrave Macmillan, 2008.
High Commission for Erbil Citadel Revitalization. Erbil Citadel. 2016. Available at: www. erbilCitadel.org/ (accessed April 01, 2016).
Ibrahim, R, Mushatat, S & Abdelmonem. Authenticity, Identity and Sustainability in Post-war Iraq: Reshaping the Urban Form of Erbil City. Journal of Islamic Architecture, vol 3, no. 2, (2014) 58-68.
Lynch, Kevin. A Theory of Good City Form. Cambridge, Mass: MIT Press, 1981.
Magnaghi, Alberto. The Urban Village : A Charter for Democracy and Local Self-Sustainable Development. London ; New York: Zed Books, Distributed in the USA exclusively by Palgrave Macmillan, 2005.
Manafy, A. The Kurdish Political Struggles in Iran, Iraq, and Turkey: A Critical Analysis. University Press of America, 2005.
Minervini, Corrado. Housing Reconstruction in Kosovo. Habitat International 26, no. 4 (2002): 571-90.
Nooraddin, Hoshiar. Architectural Identity in an Era of Change. Developing Country Studies 2, no. 10 (2012): 81-96.
Nooraddin, Hoshiar. Globalization and the search for modern local architecture: Learning from Baghdad. Planning Middle Eastern Cities: An Urban Kaleidoscope In a Globalizing World:, edited by Yasser Elshishatawi Routledge,. London (2004): 59-84.
Oliveira, Vítor. Urban Morphology: An Introduction to the Study of the Physical Form of Cities. Cham: Springer, 2016.
Oliver, Paul. Encyclopedia of the Vernacular Architecture of the World. Cambridge: Cambridge University Press, 1997.
Piquard, Brigitte, and Mark Swenarton. Learning from Architecture and Conflict. The Journal of Architecture 16, no. 1 (2011): 1-13.
Rakic, Tijana, and Donna Chambers. World heritage: Exploring the tension between the national and the 'universal'. Journal of Heritage Tourism 2, no. 3 (2008): 145-155.
Recchia, Francesca, and Loredana Mascheroni. Viaggio nell'altro Iraq.: A journey to the other Iraq. Domus 958 (2012): 114.
Sepe, Marichela. Planning and Place in the City : Mapping Place Identity. London: Routledge, 2013.
Sluglett, Peter. Britain in Iraq: contriving king and country. Vol. 12. IB Tauris, 2007
Southworth, Michael and Deni Ruggeri. Beyond placelessness, place identity and the global city. In: Banerjee, T. and Loukaitou- Sideris, A. (eds.) Companion to Urban Design. London, New York: Routledge, 2010.
Stansfield, Gareth R. V. Iraqi Kurdistan : Political Development and Emergent Democracy. London: Routledge Curzon, 2003.
Stansfield, Gareth R. V. Iraq : People, History, Politics. Cambridge: Polity, 2007.
Tripp, Charles. A History of Iraq. 3rd ed. ed. Cambridge: Cambridge University Press, 2007.
Tucker, Spencer, and Priscilla Mary Roberts. The Encyclopedia of Middle East Wars : The United States in the Persian Gulf, Afghanistan, and Iraq Conflicts. 5 vols. Santa Barbara, Calif.: ABC-CLIO, 2010.
United Nations Educational, SACO (2014). Erbil Citadel. United Nations Educational, Scientific and Cultural Organization. Availableat : http://whc.unesco.org/en/list/1437 (accessed April 2016).
Watson, Georgia Butina, and Ian Bentley. Identity by Design. Amsterdam ; London: Butterworth-H., 2007.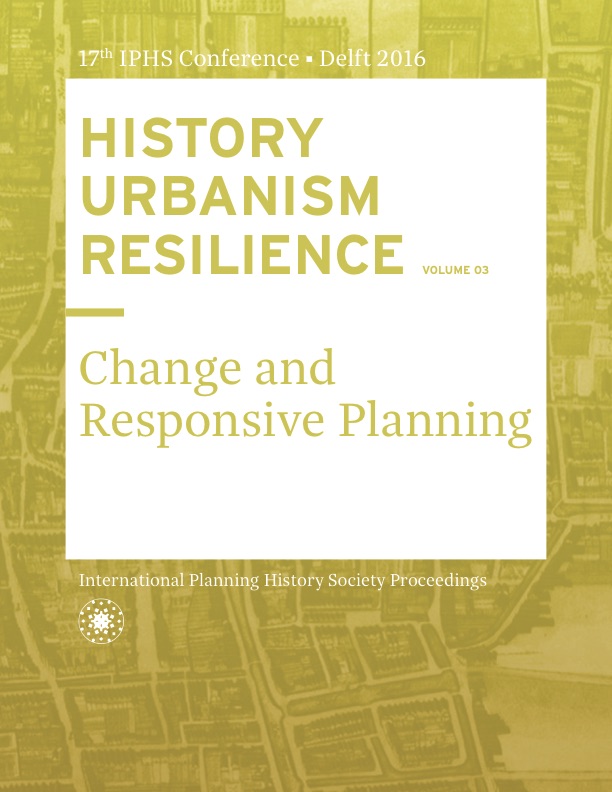 Downloads