Traffic in Towns, the Loss ofg Urban Resilence and the case of Auckland's civic centre
Abstract
There are cogent arguments supporting the idea that resilient urbanism requires successful streets. Successful streets in city centres require a balance between efficient traffic movement and spaces for pedestrians on which urban vitality and economies depend. This balance was fractured in the 1940's with the growth of car ownership, and traffic solutions prioritising vehicle movement. Responding to these issues in 1963, the Buchanan Report, Traffic in Towns advocated building motorways in towns, but in such a way that these circled what were called 'environmental areas'. Auckland enthusiastically embraced motorway construction from 1955, and proposals to build a new civic centre at this time were seen as an opportunity to improved traffic flow in the inner city. This included the insertion of a new circular street, Mayoral Drive, cutting across the previous small scale grain of blocks and streets. The success of this street 50 years since its construction is assessed using urban design criteria. The conclusion drawn is that apart from two small areas, Mayoral Drive remains a largely unsuccessful street at the heart of Auckland, with a configuration that remains difficult to remediate from both a private and public investment point of view.
References
Alkar Tripp, H. Town Planning and Road Traffic, London: Edward Arnold & Co, 1942.
ARPA (Auckland Regional Planning Authority), Master Transportation Plan for Metropolitan Auckland, Auckland, ARPA, 1956. (reprint of 1955 plan).
Department of Works, Civic Centre –Part 1 – History, Auckland, Auckland City Council, Town Planning Division, 1968.
Department of Works, Civic Centre –Part 2 – History, Auckland, Auckland City Council, Town Planning Division, 1968.
Ehrenfeucht, R. and Loukaityou-Sideris, A. Planning Urban Sidewalks: Infrastructure, Daily Life and Destinations, Journal of Urban Design, 15:4, 459-471.
Ewing, R and Clemente, O. Measuring Urban Design: Metrics for Liveable Places, Washington DC: Island Press, 2013.
Gehl, J. Cities for People. Washington DC: Island Press, 2010.
Gunder, M. 'Auckland's Motorway System: A New Zealand Genealogy of Imposed Automotive Progress 1946-66', Urban Policy and Research, 20(2), 129-142, 2002.
Haarhoff, E. Guide to the Architecture of Central Auckland, Auckland: Balasoglu Books, 2006.
Harris, C. M. "Slow Train Coming: The New Zealand State Changes its Mind about Auckland Transit, 1949-56." Urban Policy and Research; 23(1): 37-55, 2005.
Jacobs, A. Great Streets, Cambridge, Mass: MIT Press, 1993.
Jacobs, J. The Death and Life of the Great American City, Harmondsworth: Penguin, 1964.
Mees, P. and J. Dodson. "The American Heresy: Half a century of transport planning in Auckland" Proceedings of Institute of Australian Geographers and New Zealand Geographic Society, 2001
Mees, P and Dodson, J. Backtracking Auckland: Bureaucratic rationality and public preferences in transport planning. Brisbane: Griffith University, Urban Research Program, 2006.
Mentz, K. and Goble, S. 'Urban Economics by design down under'. Local Economy, viewed 30 March 2016 at http://lec.sagepub.com/content/early/2014/12/05/0269094214562172, 2014.
Ministry of Transport, Traffic in Towns, London: Penguin Books and HM Stationery Office, 1963
Morley, I. 'Civic design and national identity: the example of Edwardian Ireland'. Planning Perspectives, 26(3), 465-486, 2011.
Transik, Roger. Finding Lost Space: Theories of Urban Design, New York: John Wiley & Sons, 1986.
Ward, A and Hunt, J, The Alternative Aotea Centre Project, Auckland, New Zealand, Journal of Architectural Education, 41(1) 34-45.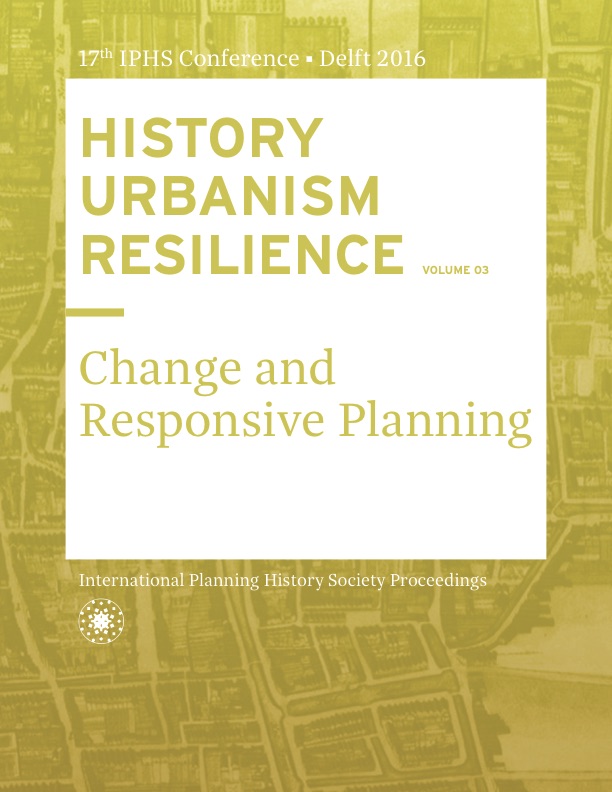 Downloads