The battle for oil in the Dutch East Indies
Pladjoe, the pearl in the crown of the Bataafsche Petroleum Maatschappij (Shell), in the turmoil of the 1940s
Abstract
Oilfields can easily turn into battlefields. This happened more than once in the colony of the Dutch East Indies (Indonesia) in the 1940s, where Japanese, Dutch, Allied and Indonesian forces fought fierce battles over the control of the local oil facilities. With good reasons, because in those days the Netherlands East Indies was one of the world's biggest oil exporters.
It all started in Telaga Said I, in northern Sumatra, in the Mid-1880s, where the first oil was discovered in the thick jungle. Shortly afterwards, in the Mid-1890s, in the swampy south of Sumatra oil of a better quality was found. As a result, nearby Palembang, an ancient city with harbour facilities, quickly mushroomed into a vibrant oil industry city, and the small kampoeng Pladjoei (Plaju), about eight kilometers further along the River Moesi (Musi), became a spider in an enormous petroleum infrastructure. The Koninklijke Nederlandsche Maatschappij tot Exploitatie van Petroleumbronnen in Nederlands-Indië (1890) formed in 1907 a subsidiary named the Bataafsche Petroleum Maatschappij (BPM/Shell) and built at Pladjoe the largest, most productive and modern refinery of Southeast Asia of its time. The scale of operations grew over time and the BPM planned a comprehensive company town with administration buildings, refineries and jetties for mooring tankers, pipelines, (rail) roads, and designed living quarters for its employees along a rectangular grid, including modern bungalows with shady gardens, shops, schools, sports fields and a church etc. Eventually, the BPM and the municipality of Palembang as the main oil actors created together a petroleumscapeii: a coherent network of spaces around the psychical and financial flows and interests of petroleum in the urban environment.
These times of prosperity and peace all suddenly came to an end when war and revolution broke out in the colony of the Dutch East Indies in the 1940s. As a result, the oil empire of the BPM was at risk. Based on both archival research and secondary sources, this paper elaborates on how the BPM spatially and economically planned its huge industrial oil-footprint at Pladjoe and safeguarded these oil facilities against all kinds of brutal intrusions and destructions during the Pacific War (1942-1945) and Indonesia's struggle for independence (1945-1949). Remarkably, in reaching this goal and in their effort to restore the pre-war situation of peace and prosperity, the BPM's captains of industry, Dutch Army commanders and politicians in the government seats of both Batavia and The Hague worked closely together. Constantly using oil as an economical weapon.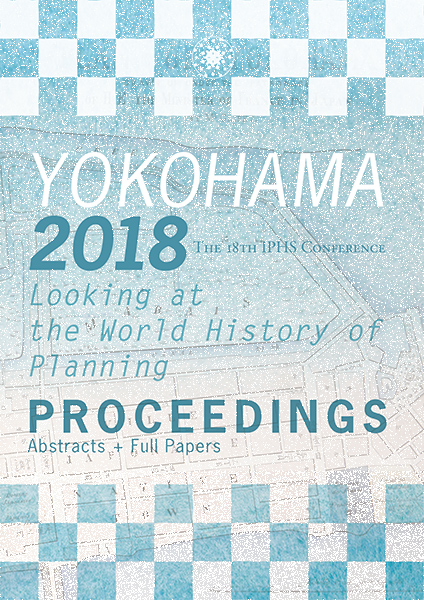 Downloads