Urban formation and cultural transformation in Mughal India
Abstract
India was comprised of many villages before the arrival of Muslim. Those Muslim invaders, who conquered India and established their rule, essentially belonged to the urban ruling classes. In early Turkish Empire (1206 – 1266), ruling classes have developed numerous urban centres across India. In Muslim period, Iqta system provided opportunities to Turko – Afghan communities to have luxurious life style which provoked skill workers, artisan and architect to migrate from villages to urban centres. Early towns and cities flourished around the military garrison. These towns also emerge as cultural centers with the passage of time. Early cities like Daultabad, Fatehpur Sikri and Shahjahanabad (Old Delhi) were royal capital cities. Some of the major cities like Kabul, Agra, Allahabad, Lahore and Multan were developed near major road (Grand Trunk Road). Many towns like Dholpur, Jodhpur, Sirohi, Asirgarh and Ajmer were inhabited near non metalled roads . European travelers also narrated the glory and significance of these cities and towns in their accounts. They compared Indian cities with Europe, like Fatehpur Sikri was larger than London and Delhi was not less urbanized than Paris. These urban centers were not only the administrative units but also considered as cultural centers in Mughal State. Emperors sometimes generated the economic activities in these urban centers. Many factories in Delhi, Agra and Fatehpur Sikri supplied many precious articles in the King's wardrobe. People brought their masterpieces in the capital cities just to get the acknowledgement of kings and nobles. This paper analyzes the development of major urban centers in the period of Mughals (most illustrated dynasty of the Muslim civilization). It also highlights the cultural transformation of Muslims under the influence of native rulers. It also deals with the mediatory classes which were so powerful in these urban centers. These classes paved a way for English rule in India.Urbanization was its zenith in the age of great Mughals. Many of the Mughal cities like Delhi, Agra,Ahmadabad, Benaras and Cambay are still survived and having a rich culture of cosmopolitan cities. ( It is an oral presentation.)
References
- Max Weber, The city. trans&ed .D.Martindale(Newyork:Peguin,1958) 94.
-Sharon M. Meagher, Philosophy and the city (Newyork: State university of Newyork,2008) 102-103.
-Hasler Drik, Max Weber: An introduction to his life and work.(Cambridge: Cambridge Polity Press,1998)
-Howard Spodek, "Study of the History of Urbanization in India", Journal of Urban History,JHU(1980) 251-259.
-S.C Misra, "Urban History In India: Possibilities and Perspectives", The City in Indian History: Urban demography, society and politics (1994) 1.
- Satish Chandra, "Some aspects of Urbanization in Medieval India" The city in Indian History, (1994) 82.
- InduBanga, " Rural Urban Interaction: Upper Bari Doab( Paper presented in Seminar on Urbanization in Punjab, Haryana,1997)1-2.
-J.S Grewal, "Historical Writing on Urbanization" The city in Indian History,78-79
- K.N Chaudary The English East India company; The study of early joint stock company 1600-1640(London:F.S,1995)reviewed in the Bulletin of school of oriental and African studies.
- B.D Chathopadhyaya, Urban centers in early Medieval India (New Delhi,1986)16-17.
-H,KNaqvi, Agricutural ,industrial and urban dynamism under Sultans of Delhi ( Delhi,1986)77-78.
-Zaheer-ud-din Babar, Babarnama, 2nd Vol.trans&ed. A.S Beveridge (London :Luzac&co.1921) 323.
-Ralph Fitch, England Pioneer to India,eds.J.RRyley( London:Haukyat society,1998)123.
- F.S.T Monserrate, The commentary on his journey to the court of Akbar, trans.Hoyland and annotated by S.K Banerji (oxford: oxford university Press 1922)153
- N. Manucci, Storia do Mogar or Mughal India, trans. WillianIrvine( London: J.Marry,1906) Vol.11.425
-Nizam-ud-din Ahmad, Tabaqat-i-Akbari,(Calcutta: Royal Asiatic society Bengal,1936)
-Abul Fazal, Ain-i-Akbari.trans. H. Beveridge (Calcutta: Asiatic society Bengal.1964) Vol.11-17
-H.K Naqvi, Mughal Hindustan: cities and Industries 1556-1803( Karachi: National Book Foundation,1974)307-310.
-Stephan P.Blake ,Shahjahnaabad: The sovereign city in Mughal India 1639-1739( Cambridge: Cambridge university Press) 31-32.
- B.Bhattacharya, Urban development in India :Since Pre Historic times( New Delhi: Concept publishing company,2006)172.
- Bhattacharya, Urban developmet,180
- Bhattacharya, Urban development,181-182.
-Ain-i Akbari, Vol.1,405.
-Ain-i-Akbari,Vol.1,156.
- M.H Kafi Khan Muntakh-ul-Lubab, trans. Elliot and Dowson (Lahore:Sang-eMeel publication,2006) 90.
-Hameeda KhatoonNaqvi. Urbanization and Urban centers under the great Mughal (Delhi: Indian institute of advance studies,1964)112-113.
-SyedSahbah-ud-dinAbuddurRehman,ہندوستان کے حکمرانوں کے عہدکے تمدنی جلوے(Azamgarh: Dar-ul-Mausnafeen ,1963)108-115.
-Sabhah-ud-dinAbdudur Rehman115-124
-AbulFazal , Ain-i-Akbari,Vol.1,274.281-82
-Satish Chandra, Some Aspect of Urbanization.84-85
-Athar Al, The Mughal Nobility under Aurangzeb,(Oxford: oxford university press,1997)154-170.
- Max Weber, The city,97.
-M.D Morrison, Values as an obstacle in the growth in South Asia( a paper publish in Journal of Economic history,1967)
- U.N Ghoshal , A History of Indian political ideas (Oxford: Oxford university press,1966)425-26.
- C.A Baylay, The Local roots of Indian Politics (Oxford: Oxford university press,1975)79-80.
- C.A Baylay, Rulers, Townsmen and Bazaars :North Indian Society in the age of British expansion 1770-1870 (Oxford: Oxford university press,2012)227-230.
-Iqtidar Alam Khan, Middle class of Mughal Empire (Aligarh,IESHR,1967)326.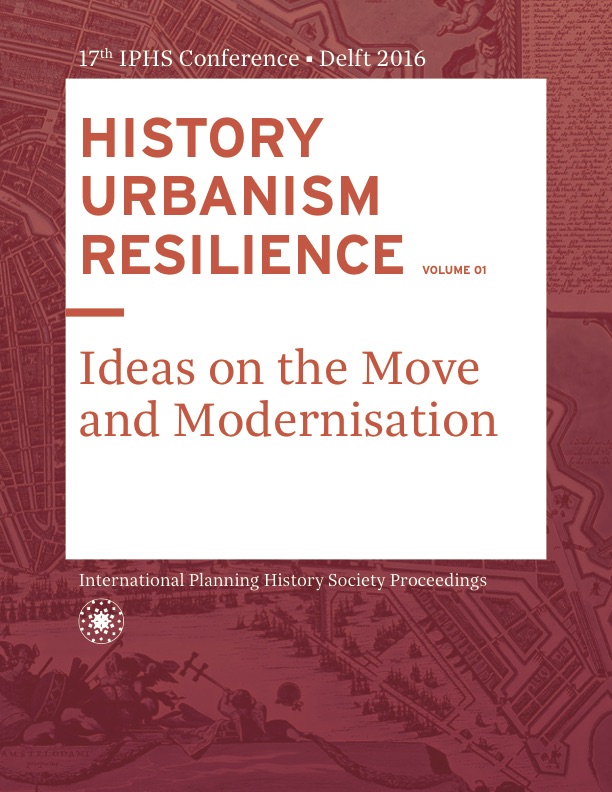 Downloads