Territorial planning in Central America in the XXIst. Century: common trends, originalities, and challenges
Abstract
This paper studies the transformation processes occurred in the field of territorial planning in Guatemala, Belize, Honduras, El Salvador, Nicaragua, Costa Rica, Panama, and the Dominican Republic during the XXIst. century. All countries have undertaken major conceptual and political changes in their planning systems in the last 15 years through the approval of national planning legislation, policies, plans, and guidelines. These instruments are concerned with: environmental issues, particularly climate change adaptation and economic development. Moreover, a new Territorial Planning Agenda has emerged within the Central American Integration System (SICA) providing with a new regional framework that fosters change at the national level. 

Nonetheless, national particularities persist, related with different planning histories, and institutional designs. Some countries maintain predominant urban planning practices whereas others are more oriented by environmental concerns or national development strategies. In this scenario common challenges appear in terms of: institutional design, articulation between national and local levels, and addressing urgent social issues. Future perspectives for territorial planning in Central America will be related to: resolve institutional conflicts, gaps and overlaps; strength professional capabilities; consolidate the social relevance of the discipline and the pursuit of regional agendas without losing the diversity of current pluralistic approaches. 
References
Abreu, Daniel. Sistematización del Estudio de Evaluación Ambiental Estratégica del Plan Nacional de Ordenamiento Territorial en República Dominicana. San Salvador: Cooperación Alemana para el Desarrollo (GIZ), 2015.
Borja, Jordi, and Manuel Castells. Local y global, la gestión de las ciudades en la era de la información. Madrid: Taurus, 2000.
Caballero, Lilly. Ordenamiento territorial y equidad de género en la región Centroamericana y República Dominicana. San Salvador: Cooperación Alemana para el Desarrollo (GIZ), 2013.
CAH. Plan Municipal de Ordenamiento Territorial del Municipio Distrito Capital. Tegucigalpa MDC: Colegio de Arquitectos de Honduras, 2011.
Campbell, Scott. "Green Cities, Growing Cities, Just Cities? Urban Planning and the Contradictions of Sustainable Development." In Readings in Planning Theory, edited by Scott Campbell and Susan Fainstein, 435-458. Malden, United States: Blackwell Publishing, 2003.
Díaz, Enma. Cambio Climático en la Planificación Territorial. San Salvador: Cooperación Alemana al Desarrollo (GIZ), 2013.
Estado de la Nación. 20 Informe Estado de la Nación 2014. San José: Estado de la Nación, 2014.
Fernández Güell, José Miguel. Planificación Estratégica de Ciudades. Nuevos instrumentos y procesos. Barcelona: Reverté, 2006.
Ferrufino, Carlos, and Carlos Grande. Tendencias del Ordenamiento Territorial en América Central y República Dominicana (2009-2012). San Salvador: Cooperación Alemana para el Desarrollo (GIZ), 2013.
Flyvbjerg, Bent. "Bringing power to planning research" Journal of Planning Education and Research 21:3, (2002), 353-66.
Forester, John. Planning in the face of conflict. Chicago: American Planning Association, 2013.
Healey, Patsy. "In search of the "Strategic" in Spatial Strategy Making." Planning Theory and Practice 10:4, (2009), 439-57.
Kurth, A, J Coronado, and S. Marroquín. Sistematización de las experiencias de formulación de Planes de Ordenamiento Territorial en Guatemala. San Salvador: Cooperación Alemana para el Desarrollo (GIZ), 2014.
Lungo, Mario. "Centroamérica: ciudades grandes en países chicos." 2002: 1-18.
MARN. "Plan Nacional de Cambio Climático". Last modified January 31, 2015. http://www.marn.gob.sv
MIVIOT. Plan Parcial de Ordenamiento Territorial de la Zona de Influencia de la Línea 1 del Metro de Panamá (PPMP). Panamá: Ministerio de Vivienda y Ordenamiento Territorial, 2013.
Musset, Alain. Ville nomades du Nouveau Monde. Paris: EHESS, 2002.
ONU Hábitat. Construcción de ciudades más equitativas. Bogotá: ONU Hábitat - CAF, 2014.
Pérez Casas, Marc. La prevención de asentamientos informales a través de políticas de expansión urbana de lotificación con servicios para familias de bajos ingresos: el caso de León Sureste, Nicaragua. Managua: Lincoln Institute of Land Policy, 2014.
PNUD. Informe sobre Desarrollo Humano para América Central (2009-2010) "Abrir espacios a la seguridad ciudadana y al desarrollo humano". Bogotá: Programa de las Naciones Unidas para el Desarrollo, 2009.
Rodríguez, Juan Carlos, Giménez Carmen, and González Sara. "De la planificación urbana normativa a la planificación comunicativa." Quivera v15 n2013-1 (2013): 9-36.
Rodríguez, Juan Carlos. "Planificación urbana en perspectiva: una mirada a nuestra formación en teoría de la planificación urbana." Quivera v13 n2 (2011): 232-58.
UCA. Gestión del Conocimiento sobre Planificación Estratégica Participativa. San Salvador: Universidad Centroamericana "José Simeón Cañas", 2014.
VMVDU. Plan Nacional de Ordenamiento y Desarrollo Territorial. San Salvador: Vice Ministerio de Vivienda y de Desarrollo Urbano; Ministerio del Medio Ambiente y Recursos Naturales, 2004.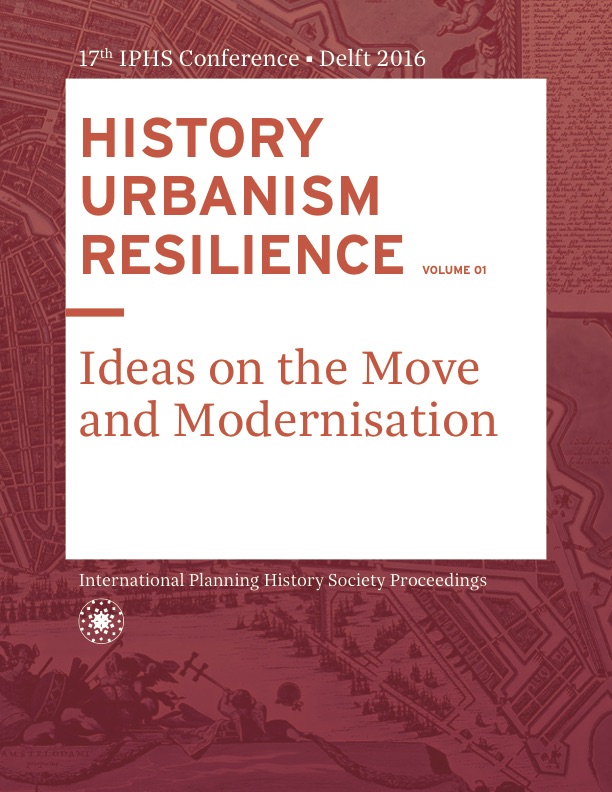 Downloads