The passeist, modernist and futurist features of some social housing ensembles built during the transitional period of 1960-1970 (case of "Maurelette" in Marseille)
Abstract
The history of architecture and urbanism is classically represented as a sequence of major movements and doctrines. However, the factual evolution does not have this kind of linear character. The well-known architectural "isms" are chained together with productions of the so called "transitional" periods, the legacy of which deserves special scientific interest. Thanks to its unique mix of previous and present tendencies, as well as techniques and compositional approaches these architectural layers form a base for the future movement. A significant number of this kind of interesting "in-between produce" in the field of social housing has been built during the 60th and the 70th. These ensembles were constructed between the periods of Modernism and Postmodernism, when the postulates of modernism (particularly the ones embodied in the social housing groups) were severely criticized for having poor urban and architectural design. 
Since the end of 1980 in many European countries, particularly in France, massive renovation processes started and continue to this day. Due to political, social and aesthetic changes, a great part of post-war residential heritage has been radically reconstructed or demolished. This process touches not only ordinary residential groups (so-called "grand ensembles") realized right after the Second World War with very limited means and techniques, but also harms some of the interesting ensembles. Many of them are undervalued, not rehabilitated since their creation and are often doomed to disappear. 
The current paper is an attempt to analyze the historical, urban and morphological aspects of "Maurelette" residential complex, built in the northern suburbs of Marseilles during 1963-1965. The interpretation of the landscape, as well as the particularities of space organization, proportions and choice of materials in "Maurelette" complex demonstrates the ambition to create the "non-ordinary" ensemble by ordinary inexpensive constructive means and elements. As opposed to the great number of post-war primitive "cité" built on "tabula rasa" with no former architectural remains, the authors of "Maurelette" respectfully included the main elements (House of Maitre, the sycamore tree lane, etc.) in the new structure of the ancient bourgeois property and kept their important role. Here we can see the original interpretation of traditional "square", "street" and "rampart", that could be considered as early application of Postmodernist ideas of decontexutualisation and free "quotation" of historical urban forms. Thus, the "Maurelette" appears as a "cultural bridge" connecting the past, the present and the future. Fortunately, until the present day this ensemble remains almost intact, and in 2006, it has even received the "Heritage of the twentieth century" label, as "Maurelette Parque". However, today its "survival" could be considered a rather extraordinary phenomenon than a usual case.
This case study intends to raise awareness towards the heritage constructed between the major architectural movements (for example: Modernism and Postmodernism), as it represents an interesting architectural symbiosis, has hidden values and deserves to be included in the contemporary urban structure without negating or altering their authentic concept. Their existence will contribute to the continued, uninterrupted urban environment and thus, making the modern city more resilient.
References
Bofill R. L'Architecture d'un Home, Paris, Artaud, 1978.
Benevolo L. Histoire de l'Architecture Moderne, Tome 3: Les Conflits et l'Après-guerre, Paris, Dunod, 1999.
Bertrand M.J. Architecture de l'Habitat Urbain: La Maison, le Quartier, la Ville, Paris, Dunod, 1980.
Le Corbusier. La Charte d'Athènes, Paris, Éditions de Minuit, 1957.
Dhuis J.F. L'Architecture Selon Emile Aillaud, Paris, Dunod 1983.
Durousseau T. Patrimoine du XXe Siècle en PACA, Ensembles & Résidences à Marseille 1955-1975, Notices Monographiques, 1521 – La Viste, http://www.culturecommunication.gouv.fr.
Les Matérieux du Projet de la Maurelette, Archives Départementales de Marseille.
Lucan J. France: Architecture 1965-1988, Electa Moniteur, Milan-Paris, 1989.
Monnier G. L'Architecture Moderne en France 1966-1999: De la Croissance à la Compétition, Tome III, Paris, Editions Picard, 2000.
Rey A., Pidou J., Bard C. La Science des Plans des Villes, Payot, Lausanne, 1928.
Vayssière B. Reconstruction-Déconstruction: Le Hard French ou l'Architecture Française des Trente Glorieuses, Paris, Picard, 1988.
Tchilingayan N. Cité de la Maurelette à Marseille: Une Expérimentation du Logement Social dans les Années 60, Mémoire de Fin de CEAA, Ecole d'Architecture de Marseille-Luminy, 1994.
Vayssière B. Patrimonialiser les Grands Ensembles, Rapport Intermédiaire IFA/BNV, 1996.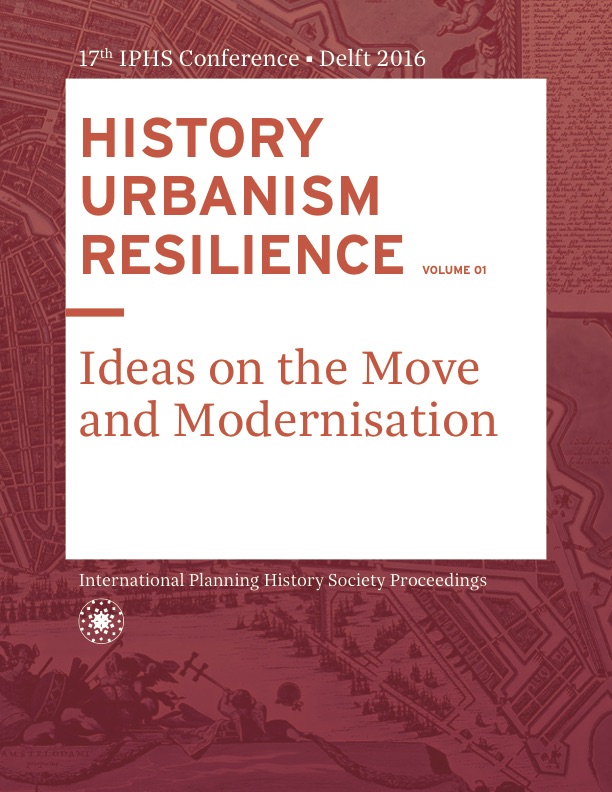 Downloads