Limerick
Extra Muros: Urbanity from the Outside
Abstract
The Walls of Limerick are a recurrent motif in textual treatments of Limerick city and its specificity in Irish and international contexts. The reference functions as a synecdoche for the city as a besieged place at key moments in the history of the island. The Walls function as vestigial reminders of Limerick's position as a mid-sized 'regional' city within a fully European history, and of its status as a major urban site of colonial and post-colonial interactions and hybridizations. 
There is a parallel sense in which Limerick has, through modern Irish history, been cast in the role of an urban 'other' within the social and economic politics of the independent Irish state. Associations of urban deprivation and dysfunctionality have frequently been mobilized in a national context to make of Limerick a kind of counterexample, an urban reality paradoxically extra muros, as far as national political agency and intentions have been concerned. 
Our essay draws together examples of an urban imaginary rooted in an ancient urban history and permanently extra muros – profoundly urban(ized) and yet constantly revisiting the process of asserting a collectively shared 'right to the city'. 
References
Kevin Barry, 'A Pirate, Dreaming', in: Tim Groenland et al. (eds.), The Ogham Stone (Limerick: The University of Limerick, 2022), 69-76: 73-74.
Kevin Barry, That Old Country Music (Edinburgh: Canongate, 2020).
Dion Boucicault, The Colleen Bawn, or The Brides of Garryowen (New York: 1860).
Peter Carroll, 'Fundamental Base: Thinking of the City from the Ground Up', in: Architecture Ireland 313 (2020), 13-17.
Michael Curtin, The Plastic Tomato Cutter (London: Thistle Publishing, 2015 [1991]).
Gerald Griffin, The Collegians: A Tale of Garryowen (Dublin: J. Duffy & Co, 1857).
Samuel Lewis' A Topographical Dictionary of Ireland (1837). See: Library Ireland, 'Limerick City', libraryireland.com/topog/L/Limerick-City.php, accessed 13 February 2023.
John Logan, 'Settlement, Building, Segregation: A History of Limerick City', in: Architecture Ireland 313 (2020), 7-12.
Frank McCourt, Angela's Ashes (New York: Scribner, 1996).
Kate O'Brien, My Ireland (London: Batsford, 1962).
Kate O'Brien, Without My Cloak (London: William Heinemann, 1931).
Cathal O'Connell, 'City, Citizenship, Social Exclusion in Limerick', in: Niamh Hourigan (ed.), Understanding Limerick: Social Exclusion and Change (Cork: Cork University Press, 2011), 230–44.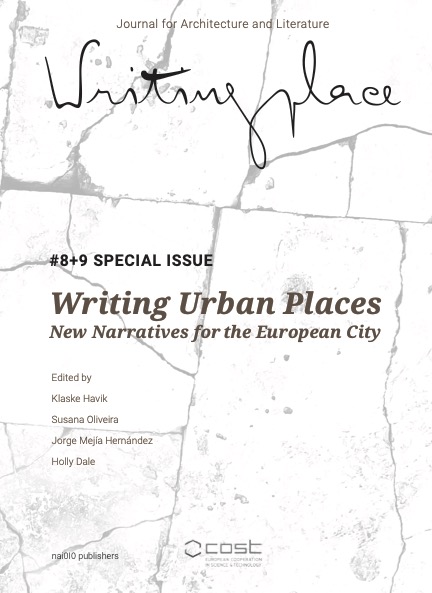 Downloads
License
Copyright (c) 2023 Michael G. Kelly, Anna Ryan Moloney
This work is licensed under a Creative Commons Attribution 4.0 International License.