The Readjusted Arabesque
Narrating Architecture in Literary Text, the Case of Kafka's Bridge
Abstract
The architect is not the only artist who conceives architecture. As the most common spatial and material framework in which human life takes place, architecture also appears in other arts like painting, cinema, theatre and literature, where it is an unavoidable subject of conception and reflection. Among those arts, it is on the architectures that are present in literary texts that we will focus in this article. Unlike the architect, the writer conceives architecture with the technical conditions and the aesthetic particularities of the literary medium. Thus, the experience we make of literary architectures radically differs from the one we make of built architectures, which can be experienced first-hand and navigated at will. To appraise a literary architecture this contribution will use two analytical categories from Gérard Genette's narratology, namely: the Voice or the situation of the narrator in relation to the story he tells, and its implications in the representation of architecture; and the Order or the sequences in which architecture is represented during the narration. We will use both categories to analyse Kafka's short story The Bridge (Die Brücke).
References
Philippe Boudon, Sur l'espace architectural (Marseille: Éditions Parenthèses, 2003)
Jacques Derrida, Gad Soussana and Alexis Nouss, Dire l'événement, est-ce possible? Séminaire de Montréal: Pour Jacques Derrida (Paris, L'Harmattan, 2003), 81 and 84
Gérard Genette, Discours du récit et Nouveau discours du récit (Paris: Seuil, coll. Points, 1972/2007)
Franz Kafka, 'The Bridge' (English translation by Willa and Edwin Muir), in: The Great Wall of China. Stories and Reflections (New York: Schocken Books, 1946)
Clayton Koelb, 'The Turn of the Trope: Kafka's "Die Brücke"', Modern Austrian Literature 22/1 (1989), 57-70
Louis Marin, 'Mimesis et description', in: Louis Marin, De la Représentation (Paris: Seuil/Gallimard, 1994)
Luz Aurora Pimentel, El Espacio en la ficción: Ficciones espaciales (Mexico City/Buenos Aires: Siglo XXI, 2001)
Paul Ricœur, 'Architecture et Narrativité', Urbanisme 303 (1998)
Jean-Paul Sartre, L'Être et le Néant (Paris: Éditions Gallimard, 1943)
Etienne Souriau, La Correspondance des arts (Paris: Flammarion, 1947)
Blake Lee Spahr, 'Franz Kafka: The Bridge and the Abyss', Modern Fiction Studies 8/1 (1962), 3-15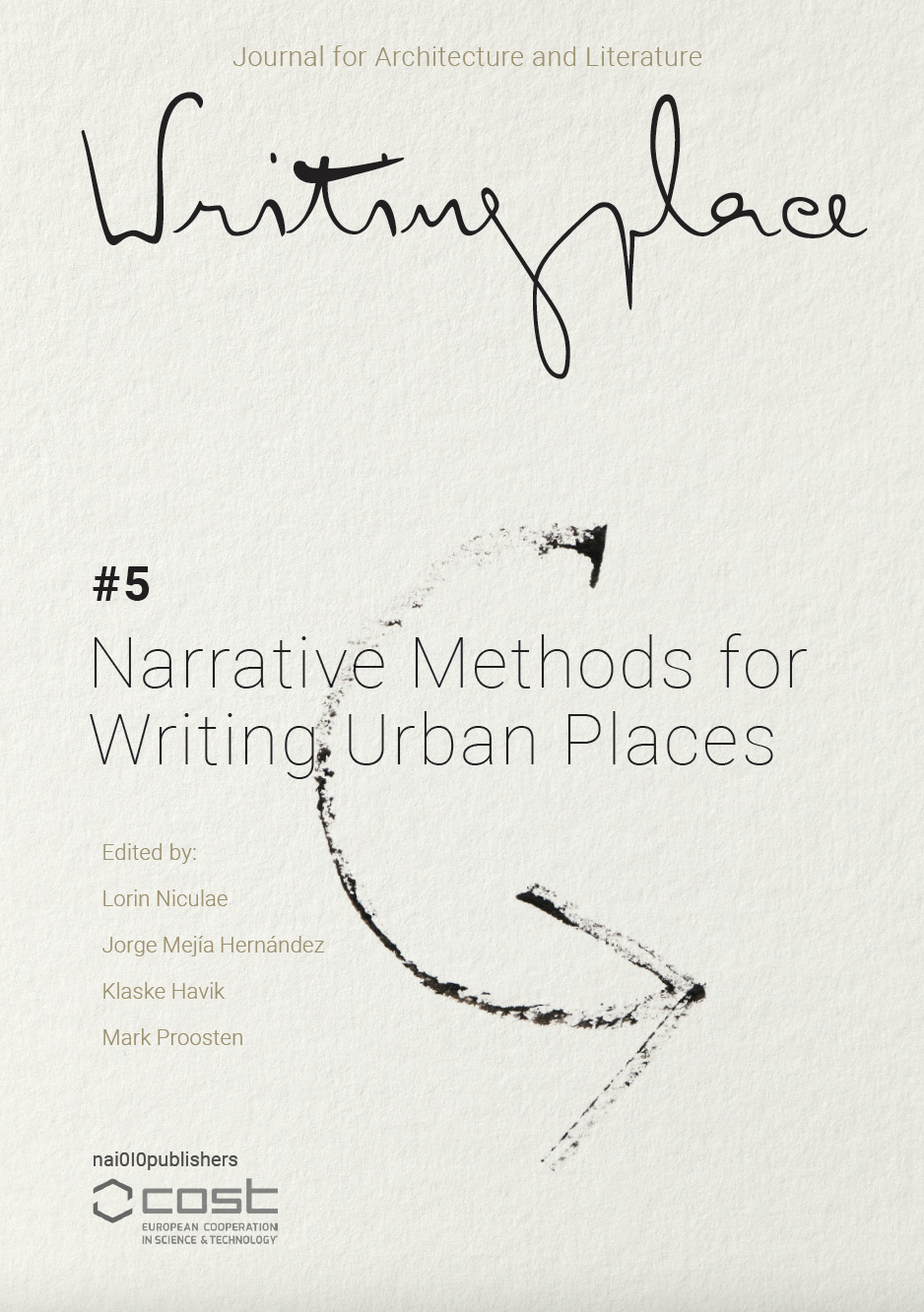 Downloads
License
Copyright (c) 2021 Esteban Restrepo Restrepo
This work is licensed under a Creative Commons Attribution 4.0 International License.